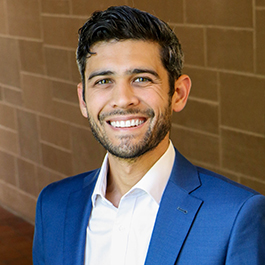 Assistant Director, Employer Strategy
Employer industry portfolio: Arts and Culture, Education/Research, Technology and Healthcare
As an Assistant Director of Employer Strategy, Zac manages relationships with organizations hiring positions at both the undergraduate and graduate levels in the fields of Arts and Culture, Education/Research, Technology and Healthcare. Additionally, Zac has a prioritized focus on supporting NCA's advising team by providing strategic guidance to employers that recruit advance degree candidates.
Prior to joining NCA, Zac worked as an Assistant Director of Industry to Campus Connections at Rutgers University Office of Career Exploration and Success. There, he managed employer and alumni relations across multiple career communities. Most notably he led the employer development strategy for the Rutgers Summer Service Internship (RSSI) Initiative a Presidential University-wide program providing equitable access to students pursuing unpaid internships at public service non-profit organizations. Prior to joining CES, Zac worked in Human Resources/Campus Recruitment.
Zac earned a Bachelor of Arts in Marketing from The College of New Jersey (TCNJ), and a Master of Arts in Human Resource Management from Rutgers University. When he's not working, he enjoys playing competitive disc golf, preparing for his next marathon, and spending time with his rescue dog and family. In another life, Zac may have been a Park Ranger or Geologist.
Zac's favorite advice for students: "No path is linear. If you spend time considering where your authentic self and professional curiosities intersect, your career will evolve as your life does."