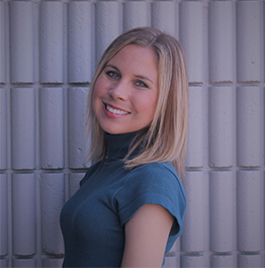 Assistant Director, Employer Strategy
Employer industry portfolio: Real Estate, Finance/Investment, Insurance, Utilities, Manufacturing, Transportation, and Supply Chain
As an Assistant Director of Employer Strategy, Alyssa works with employers in the industries of Real Estate, Finance/Investment, Insurance, Utilities, Manufacturing, Transportation, and Supply Chain. Additionally, Alyssa assists in event management and collaborates with career advisors and counselors. Alyssa joined NCA in 2022.
Alyssa earned her Bachelor of Arts in Theatre and Spanish from Millikin University. Before joining NCA, Alyssa worked in the education field as an Admissions Counselor, an Assistant Director of Career Services, and Assistant Campus Director for Wright Career College. She also worked with at-risk teenagers at the Village of Boys Town in Omaha, NE. Alyssa has experience in teaching children's theater and in online marketing and SEO. Most recently, Alyssa worked as the Manager of Admissions and Membership for the McGaw YMCA Children's Center.
In another life, Alyssa might have been Tinkerbell at Disney World or a professional karaoke star. Alyssa also likes spending her time playing catch with her mini Aussie, Corazon, reading and consuming all types of performing arts and pop culture, and singing karaoke whenever possible!
Alyssa's favorite advice for employers: "Be willing to pivot and be open to unexpected opportunities. Take a chance on someone--credentials aren't everything! Life may guide you in directions you never imagined!"