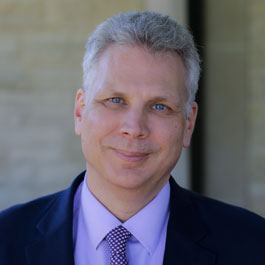 Mark oversees a 20-person staff that forms the career advising, counseling and employer and strategic outreach teams at Northwestern Career Advancement (NCA), Northwestern's central career services office. He and his staff collaborate with 9 of the schools and colleges on campus to serve undergraduate and graduate students in all areas of career development, from the start of their time at Northwestern through graduation. NCA also coordinates with Northwestern academic partners, alumni and employers to connect students to professional opportunities and host campus-based recruiting events.
A 15-year veteran of career services, Mark has served as a director and career counselor/advisor for the career centers at Johns Hopkins University, the University of Rochester, the University of Virginia School of Architecture and the University of Kansas. Mark received his Bachelor's degree in Psychology from Purdue University and his Ph.D. in Counseling Psychology from the University of Kansas. In his spare time, Mark enjoys movies and TV (favorite shows include Homeland, Treme, Game of Thrones, etc.). 
His advice to students: Start early. Come see NCA during your first or second year!