Attire
Standard interview attire for most industries is a professional, two-piece matching suit (recommended colors are gray, navy, or black). Research specific companies and industries beforehand, as some may be more relaxed in how they define professional dress. If you're not sure, check with an NCA team member. The dress code for all noninterview employer events coordinated by NCA—including career fairs, information sessions, networking nights, coffee chats, and workshops—is business casual.
If access to professional or business casual attire is limiting your participation in career-related programs and events, we encourage you to explore 'Cats Closet, the Career Development Fund, or talk with an NCA team member about your specific needs.
Business Professional
Dresses and Skirts
At a minimum these should cover your thighs when you are seated and reach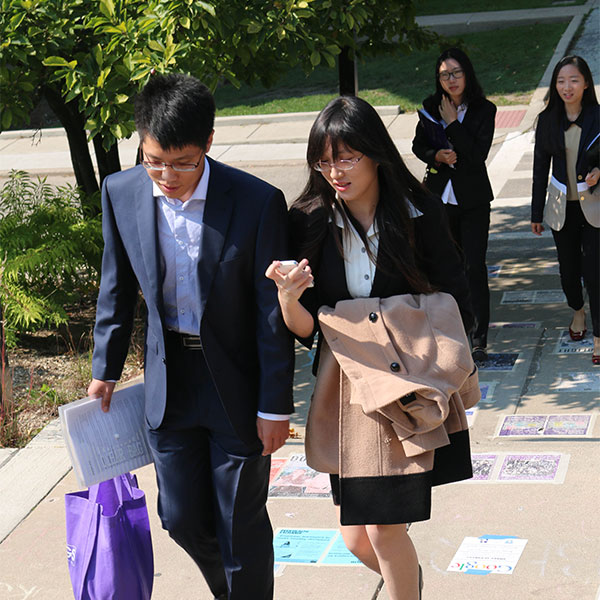 your knees when you are standing.
Shirts  
When wearing a suit, wear a blouse, shirt, or knit shell under your jacket. Choose white, light blue, or conservative stripes. It's best not to wear tops that are revealing or high around the neck or that have many ruffles or frills.
Belts  
Select a belt that matches or complements your shoes and has a simple buckle.
Ties
Wear patterns that are uniform and subtle, whether stripes or small dots. Deep reds, maroons, blues,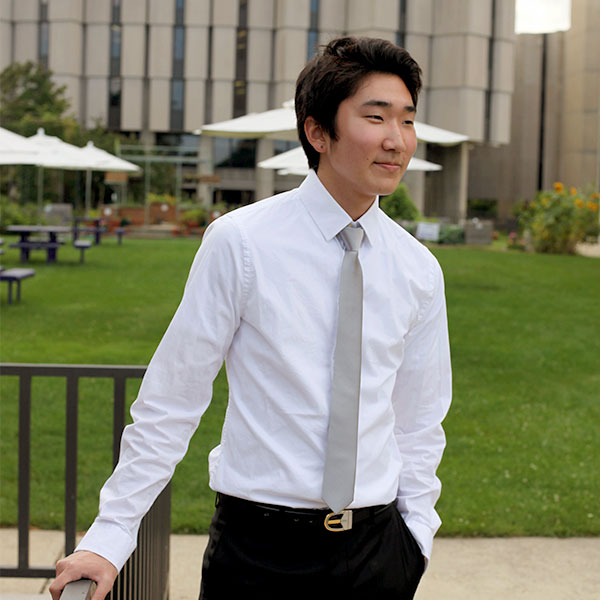 grays, and blacks blend well with dark suits.
Socks  
Wear socks that complement the color of your suit and are long enough for you to cross your legs without showing bare skin.
Hosiery
Always wear hosiery with a dress or skirt. Select a neutral shade or one that coordinates with your clothes.
Shoes   
Lace-up, wing-tip shoes and closed-toe pumps are the most conservative choices and are universally acceptable. Choose shoes in leather, fabric, or microfiber that allow you to walk comfortably. Make sure your shoes are clean and polished.
Jewelry/Accessories
Limit to five pieces so as not to distract from what you're saying.
Hair
Make sure your hair is clean and well groomed.
Business Casual
Business casual is more relaxed but still requires good judgment—the key is to maintain a professional presence. Common choices include: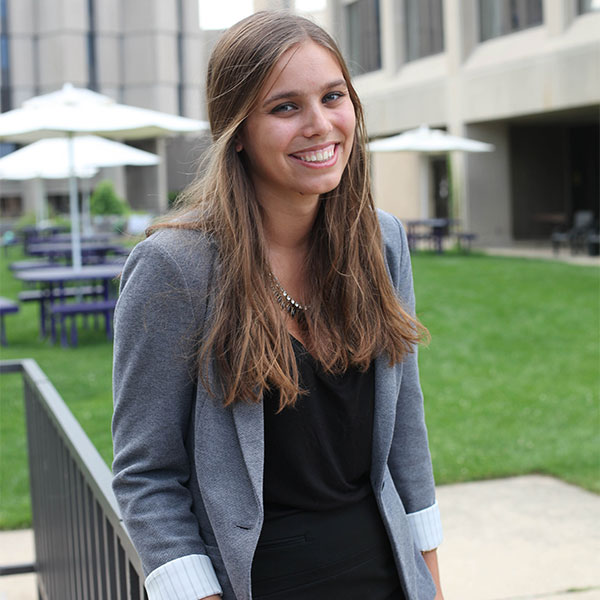 Collared button-down or polo shirt, blouse
Knee-length dress or skirt
Khakis, slacks, trousers
Heels under three inches, flats, formal lace-up shoes, loafers
Sweater, cardigan, blazer, vest
Tie (optional)
DO
DON'T

er

r on the side of business

professional if the dress

code is unclear

ensur

e clothes fit properly

and are not wrinkled

w

ear minimal or no

perfume or cologne

ensur

e makeup and nail

polish are not distracting

c

o

ver visible tattoos if you know

the industry is conservative

wear jeans unless you know they are acceptable at that workplace
wear anything revealing, such as low-cut shirts, short dresses, sundresses, tank tops, or shorts
wear athletic wear or gym shoes
wear open-toe shoes
wear poorly fitting clothes (too tight or too loose)