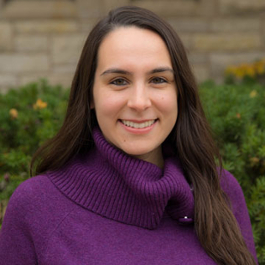 Assistant Director, Employer Strategy
Employer industry portfolio: Advertising, Marketing, PR, Media, Entertainment, Sports, CPG, Retail, and Start-Up
As an Assistant Director of Employer Strategy, Jessica works with employers in the fields of Advertising, Marketing, PR, Media, Entertainment, Sports, CPG, Retail, and Start-Up. Additionally, Jessica manages marketing and communications for NCA. Jessica joined NCA in 2021.
Jessica earned a Masters of Science in Integrated Marketing Communications from Northwestern Medill, and a Bachelor's degree in International Relations and Latin American Studies from Grand Valley State University. Before joining NCA, Jessica worked in the field of study abroad.

In another life, Jessica might have been a writer or traveling chef. Jessica also likes spending her time traveling, cooking, and doing Peloton work outs.

Jessica's favorite advice for employers: Tell the story of why working at your company is so valuable!