Music for Events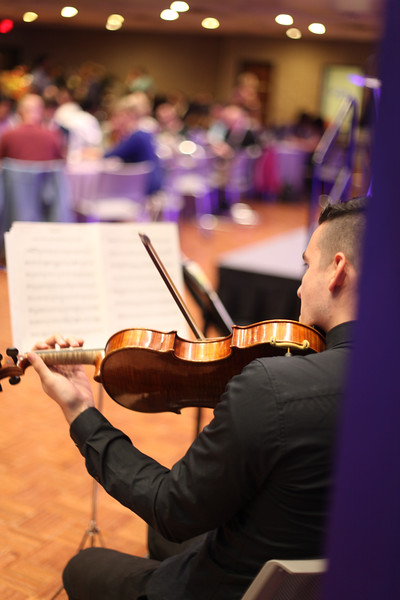 Are you having a banquet, awards ceremony, dance, or other event which would benefit from music?
Norris can provide streaming music in the following Norris venues, as long as a tech specialist is booked on the event.
Guild Lounge
Louis Room (with advance request, pending availability)
McCormick Auditorium (with advance request, pending availability).
*Please note, Tech Specialists are not DJs.  We can play genre based playlists, but not specific songs.
Here are a few things to consider:
In all other spaces, we recommend bringing your own music.  Norris Technical Services can assist you with amplifying your music.
Do you want live music, or pre-recorded music?

If using a band, do they bring all their own equipment, or do they need audio reinforcement?

Is the music the focus of the event, an accompaniment, or is it purely for background and to set the mood?
Is the music you'd like to use able to be played in public?

Northwestern has agreements with ASCAP, BMI, and SESAC, allowing Northwestern faculty, staff, and students to play the music they license on campus. If the music is licensed by an alternate organization, please verify that you're authorized to play it in public.
Is the music a streaming service? Your personal Pandora, Spotify, Slacker Radio, Apple Music, and other music subscription services are licensed for personal playback only. Playing them in public is a violation of the terms of service, and leaves the university vulnerable to a lawsuit. Personal paid subscriptions are also restricted. If you need streaming music, ensure that your service authorizes playback in public settings.

Do you have a DJ?

Most professional DJs will bring their own sound system.
Amateur DJs may ask to connect to our sound system.

This is something we'd need to know asap
Additional fees may apply for this service.
Music Resources:
Streaming Music
Soundtrack Business

Currently running a 30 day free trial. Then $34.99/Month
Requires software installed on your computer or device. Runs on iOS, Android, or Windows.

Pandora Business

$26.99/Month
Requires purchase of moodmedia player. Cannot be played off other devices.
Works best in installed environments
Bands
Bienen School of Music

Hire student musicians to perform at your next event
DJs
WNUR

WNUR is Northwestern's Radio Station, 89.3FM

Many WNUR staff and DJs also work as freelance DJs