About Mini Courses
The Norris Mini Course program offers a wide variety of non-credit, recreational, classes for adults four times a year, beginning in October, January, April, and July. Established in 1973, the program continues to offer over 30 recreational courses. Our classes offer intense individual attention while operating in a relaxed, informal environment. Registration is open to the Northwestern community and the public. We welcome students from Chicago, Skokie, Wilmette, Evanston, or anywhere in the Chicagoland area!
Most classes take place once a week in the evening, in an attempt to provide an escape from the daily academic or work routine. These classes are a fantastic way to unwind, make new friends, and learn something new, all at the same time. Most Mini Courses are held inside the Norris University Center, located on Northwestern University's beautiful Evanston campus.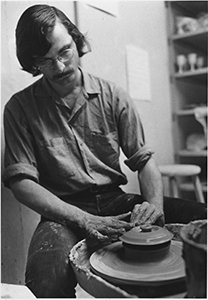 The Norris Mini Course program offers a wide variety of non-credit, recreational, classes for adults four times a year, beginning in October, January, April, and July. Established in 1973, the program continues to offer over 30 recreational courses.
Meet the Staff
Linda Luk | Program Manager
Student Supervisors
 Jayna S Kurlender
Kayd Bhagat
Student Attendants
Leslie Ortiz
Ashley Burwell
Kelly Rappaport
Olivia Aloi
VACCINATION AND MASKING POLICY
All Northwestern members must follow Northwestern's vaccination requirements. 
Community members will need to provide proof of vaccination if attending an in-person class. 
All in-person students must follow Northwestern's face coverings and masking policy.
WITHDRAWAL AND REFUND POLICY
1 session courses are nonrefundable.
Withdrawal deadline: 2 business days before the start of your registered course
Students who withdrawals before the deadline must pay a $15.00 withdrawal fee to obtain a full refund.
For withdrawals after the deadline, there is no withdrawal fee and no refunds will be given. 
To withdraw, please go to the Norris Box Office website and purchase a cancellation fee.
The Mini Courses Program does not issue full or partial refunds for lack of attendance or indifference to the course curriculum. 
CLASS CANCELLATIONS
We reserve the right to cancel a class at any time for any reason. Should a course be canceled, all registered students will be notified via the email address provided during registration. Full refunds will be provided for any canceled class.
WINE AND LIQUOR CLASSES
All wine and liquor Mini Course participants must present valid ID that shows they are at least 21 years old at the start of each class session. You will not be permitted into the session without a valid ID.
To buy more than one ticket for a wine or liquor course, or if the billing name is different than the participant's name, you must enter the name of the person taking the class in the "Recipient's name" field when registering online. Only this person will be able to use this ticket. If there is no name on the ticket by the first day of class, it will be refunded to the purchaser.
Mini Course participants may not switch into different sessions of wine and liquor courses after registration.
AGE RESTRICTION
Unless otherwise noted in the class description, courses are limited to patrons 15 years of age and older. Wine and liquor classes are limited to persons 21 years of age or older with a valid photo ID.
RETURNED CHECK FEE
Any returned check will incur a $35.00 returned check fee, which must be paid immediately in addition to the original course payment.
CAMPUS SAFETY POLICY
Due to increased vigilance nationwide, campus security may be tight, particularly during the evening hours. If you are not a member of the Northwestern community, please note that your enrollment in a Mini Course guarantees you access only to the building in which your course is held and the Norris Center and only during class time. While we welcome you to campus for Mini Courses, campus security personnel are trained to recognize persons who are not students. Please carry a photo ID at all times, and should you be approached, simply state that you are a registered participant in Mini Courses. The Mini Course Office, located on the Underground level of the Norris University Center, (call 847-467-7112 or email minicourses@u.northwestern.edu) will be available to verify your enrollment in the evening hours if necessary.
CLASS TIMES AND DATES
All dates, times, prices, and other information are subject to change. Please visit our website and social media pages for up-to-date class information (there may have been changes that are not reflected in our print advertisements). If there is a change in schedule, all registered students will be contacted by email and will have the option of receiving a full refund.
MISSING CLASSES
We cannot prorate course fees or provide partial refunds if you miss any class session.
Attendance at the first two weeks of the Ceramics Mini Courses is required. If a student fails to attend the first and second scheduled Mini Course (week 1 and week 2) the Mini Course office will drop the student from the course for the rest of the quarter. 
Should you miss a class, you are encouraged to contact the Mini Courses Office for access to missed course material.
CLASS LOCATIONS / ROOM TBA
An email noting the room location will be sent to the class prior to the first day.
Due to the busy nature of the student center, classes may change location throughout the quarter. We will email students to notify them of a classroom change as soon as possible. Room locations are also listed on the Norris Center's event schedules, located on the TVs near the elevators, and at the Center Desk on the first floor.
Current Instructors
See all current instructor's biographies here.
Ingrid Albrecht - Watercolors

Maria Blanco - Hip Hop & House

D'ana Downing - Manifestation

Mark Gruber - Wine Appreciation, Winter Wines

Lora Hahs- Smart Snacking

Anne Howard - Knitting

Brittany Jenkins - Pole Dance, Lap Dance

Adam Lazar - Sewing

Sam Loew - Coffee Appreciation

Stephanie Lupu - Drawing

Inna Melnikov - Tai Chi

Tomoyasu Nakano - Wheel Throwing (Beginner, Intermediate) 

Grace Philion - Jazz Dance
Larry Schwartz - Pocket Billiards
Sylvia Tan - Wheel Throwing (Workshops)
Ranch Ward - Wheel Throwing (Beginner, Advance)
Peter Wujcik - American Sign Language
Interested Instructors
Winter 2023 Mini Course Instructor applications are now closed. If you are interested in teaching a Mini Course or Mini Workshop in the future, please email us your resume.
---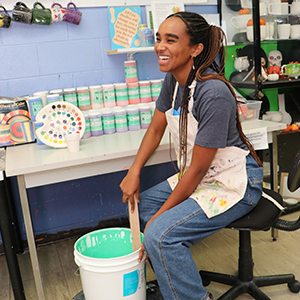 Employment Opportunities
Norris University is currently hiring and that includes Mini Courses!
Any students interested can access more information here and access the application here.
Any questions can be emailed to us at minicourses@u.northwestern.edu.   
Applications for subsidies are open on Wednesday,  November 16th.
I
f you are seeking a spot and/or subsidy for one of the ceramics courses and would like to be notified by Sunday, November 20th, 2022, before registration opens on Monday, please complete your application no later than Friday, November 19th.
The Norris Mini Course subsidy program is designed to provide financial aid to those who are interested in enrolling but are facing financial barriers. Anyone interested in enrolling in a Norris Mini Course may apply to the subsidy program.
Subsidies are given from $10 - $30 and Mini Courses do not require any proof of income to qualify for one. We have a finite funding course, so we rely on an honor system to ensure that funding is granted to those who need it.
If you are approved for one, the subsidy is applied to the Regular registration fee for an unregistered course. Subsidies are not given on courses that students have registered for and are requesting a subsidy portion refund.
Limitations
Subsidies may not be used towards 1 Session Courses and any Drink courses
Subsidies are not granted to students who have already registered for a course.
Subsidies may not be used in combination with any other discount.
Subsidy if approved, is good for 1 course per person per quarter.
Withdrawal and Cancellation 
Fees and policies are still applicable on all subsidy assistance registrations.
How to Apply