Ceramics Studio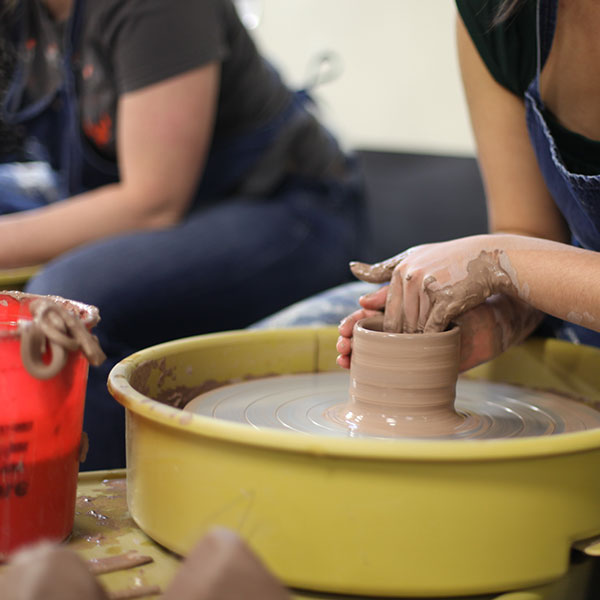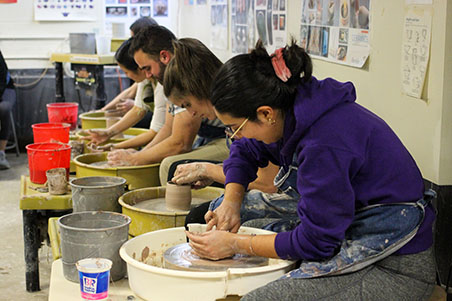 Ceramic Studio Information
Winter 2023 Ceramic Membership Information
Winter Ceramics Memberships online application begins Monday November 21st.  Winter memberships begin Tuesday January 3rd and ends Thursday March 16th.
Membership Fee: $165 for NU Students, $175 for non-NU community members
Included in Memberships:

25 lbs of brown, white, or reclaim clay-(Additional fee for Porcelain, Speckled and Dark Brown Clay)
Glazes and Firing 
Use of tools and other equipment
Locker and shelf space
Access to the posted studio open hours.*

1-2 years of ceramic experience to receive membership approval. Email Ceramic Technician Ranch Ward with inquiries at rachel.ward1@northwestern.edu.
*Open hours are during ARTica business hours and available hours where Mini Courses are not scheduled.
 Other Ceramics Opportunities
Are you a ceramics beginner? Sign up for a Ceramics Mini Course! Find more information on the Mini Courses page.
Email our Ceramic Technician Ranch Ward at

rachel.ward1@northwestern.edu

 with any questions or inquiries about memberships.