Esports
The Game Room sponsors and regularly holds events for Northwestern's Esports Club!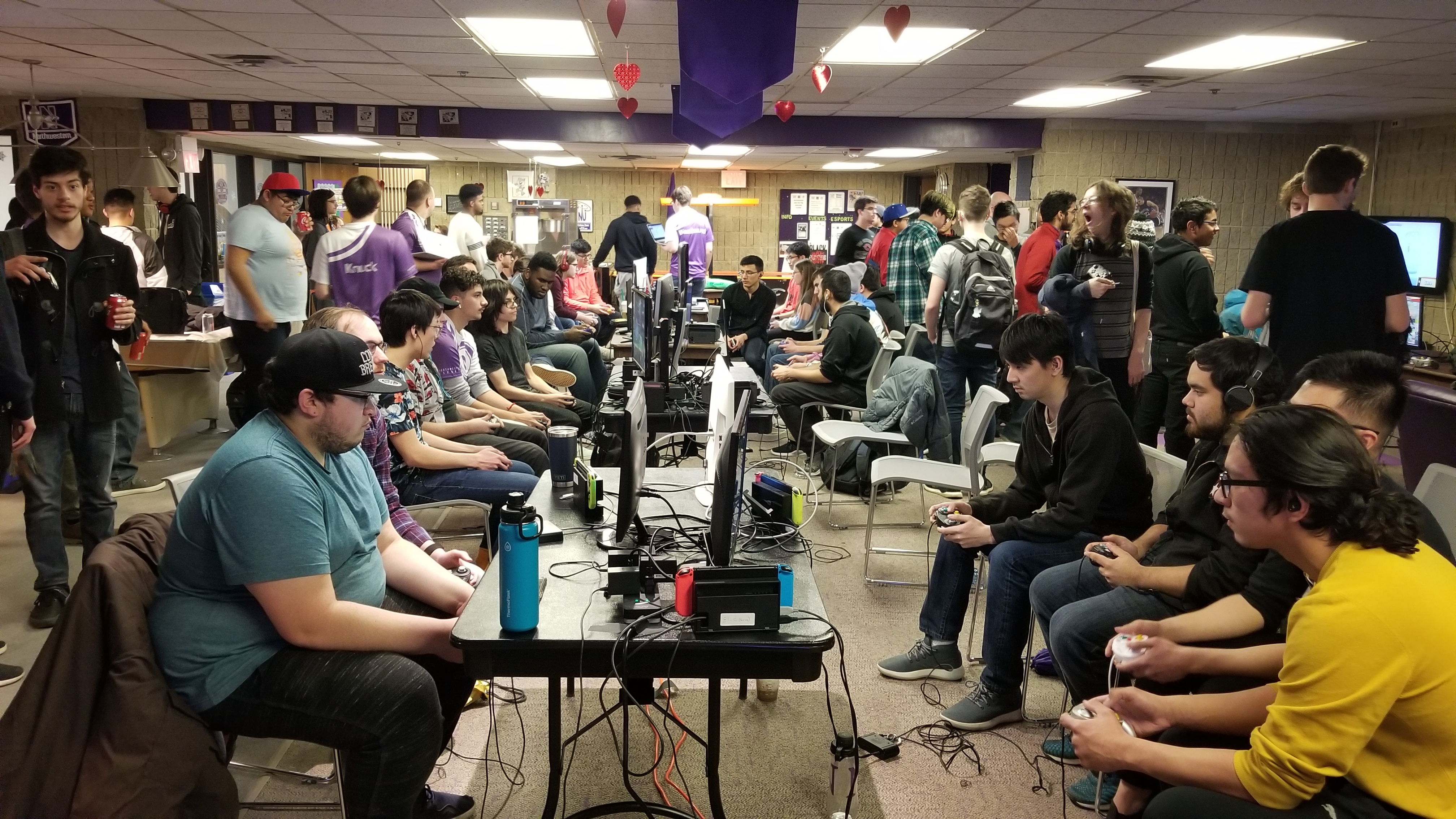 The Esports Club is a club for casual and competitive video gaming in the Northwestern community. Most popularly, the Game Room holds weekly meetings for Super Smash Bros. tournaments, and there are also weekly meetings for the League of Legends club held in the Technological Institute. As the Evanston campus continues resuming in-person activities, we are very excited to hold events for everyone, ranging from watch parties, to competitive match streams, tournaments, and more!
Currently, Esports Club supports competitive teams in League of Legends, Overwatch, Counter-Strike: Global Offensive (CS:GO), Valorant, Hearthstone, and Rocket League, as well as providing a venue and series of connections for Smash players.  The club is always looking to add more teams though, and takes inquiries to help provide resources to start new ones! 
The majority of the club's communications occur on a platform called Discord, in a server dedicated to the club. An invitation link to join the club's server can be found here: https://discord.gg/f5Hvydb. If you do not already have a Discord account, you will need to make one in order to join the server. 
If you have any questions about the club and what we do, or if you have other inquiries, feel free to email esports@u.northwestern.edu or reach out to the club presidents!
External President: Andres Rojas
Internal President: Alex Huggins