Lunch on the Lake 2023
Relax to the music and lake breezes on the Norris East Law
Performances will start promptly at 12 pm and end at 1:15 pm 
Performers: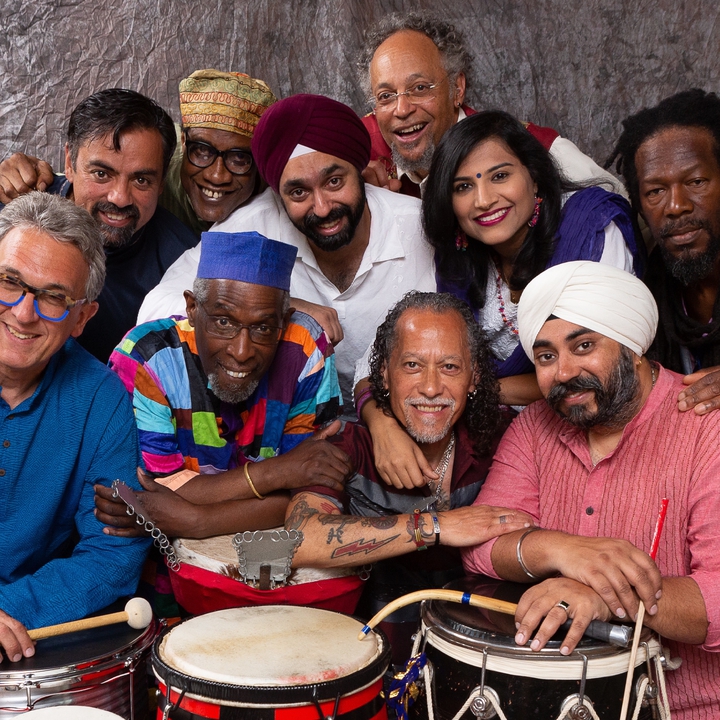 Funkadesi
For over 25 years, wowing crowds with their blend of Indian bhangra, Bollywood & folk with reggae, funk, and Afro-Caribbean grooves, Funkadesi emphatically personifies inclusive joy.  Lunch on the Lake will perform summer reggae featuring members of Funkadesi.
Inclement weather - The event will happen on the Ground floor, Norris Center.
Food Options
Food Trucks – there will be two local food trucks stationed outside of Norris University Center at the Art Circle beginning from 11:00 am – 1:00 pm.  The food trucks will only take meal vouchers.  Meal vouchers may be purchased via groups or online.  Please email Linda Luk at linda.luk@northwestern.edu if you are interested in coordinating a group visit.  Folks can also scan an QR code with their smart phone and pay for a voucher on site as well. 
Norris Food Court – The following food concepts will also be open inside Norris University Center before and during Lunch on the Lake.  The Food Court is cashless.

Mod Pizza
Starbucks
847 Burger
The Marketplace
Food Truck Menu
Pick Two Baowiches – (Can Mix and Match)

Braised Pork Belly - Slow braised with Taiwanese spices, topped with pickled mustard greens, crushed peanuts
Korean Chili Chicken - Panko-crusted chicken breast with house spicy slaw, topped with Korean chili sauce and toasted sesame seeds
Crispy Shrimp - Panko-crusted shrimp with ponzu slaw, topped with jalapeno sriracha aioli
Crispy Fish - Panko crusted sole filet, house slaw, homemade sriracha tartar, pickled jalapeno
Tofu (Veg) - Panko-crusted tofu with house spicy slaw, topped with Korean chili sauce

Pick 1

2 tacos with an empanada
1 Caribbean bowl with an empanada.

Protein choices are pork, chicken, or veggie (medley of butternut squash, corn, onions, carrots, sweet potatoes, tomatoes, garlic, celery, and peppers).
Beverages
The food trucks will not have beverages.  Below are some options.
Free beverages along with free watermelon will be available at the East Lawn.  Available while supplies last.
The Marketplace inside Norris University Center will also have bottled beverages and a special for 0.99 fountain drinks.  
Pre-register here to receive a free blanket!