Lunch on the Lake 2021
Relax to the music and lake breezes on the Norris East Lawn!
Performers: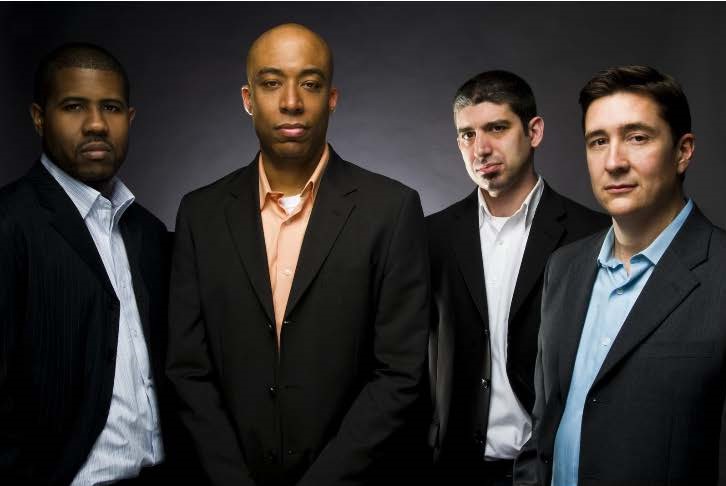 July 14: Chris Greene Quartet
July 21: Classical Duo Hannah Christiansen (violin) and Audrey Q. Snyder (cello)
Hannah and Audrey are former Bienen School of Music Artists-in Residence. They both hold degrees from Northwestern University, Eastman School of Music and the Oberlin Conservatory.  Audrey is the touring cellist for The Who and Hannah has been a fellow with the Civic Orchestra of Chicago since 2017.
July 28: DJ Jamfest - featuring Corey Bless
Come out and enjoy the Tunes at Noon provided by DJ Corey Bless of Corey Bless Productions. Relax to the popular music from the 80s, 90s, and 2000s. Corey Bless has been in business for over 15 years catering to specific needs with a diverse playlist of music, including dance songs such as the Cha Cha Slide, Cupid Shuffle, and the Electric Slide.
Performances will start promptly at 12 pm and end at 1:15 pm
Lunch Boxes:
Special Lunchtime Bundle meals available for purchase at $13.50 plus tax.
July 14
July 21
July 28
Jerk Chicken Sandwich
Jerk Eggplant -or- Portobello (Vegan)
Rice and Peas
Cabbage
BBQ Pulled Chicken on a bun
BBQ Cauliflower
Macaroni & Cheese
Cole Slaw
Italian Sausage
Veggie Hot Dog
Baked Beans
Housemade Chips
All lunch boxes include Watermelon and a 16 oz. bottled water as well.
Lunch boxes are purchased at the Market in Norris.
If you plan to buy lunch boxes, please pre-register by the Thursday prior to the upcoming Wednesday.
Pre-register:
Pre-register here! (Each household only needs to pre-register once)

Note - Pre-registration is not mandatory.  Everyone must register to receive a free blanket (households with 2 parents will receive 2 blankets) and be entered into the drawing to win a $13.50 Mod Pizza voucher or a Lunch on the Lake meal. 5 winners will be announced after the concert each week. Winners will be contacted via email.

July 14th Winners: 
Michael Smith
Cris Montoya
Grace Ziong
Pam Watson
Angela Martinez


Inclement weather - The event will happen on the Ground floor, Norris Center.