Wellness Features
Wellness Features cover timely and pertinent college health and wellness topics in an effort to keep you informed on how to better your overall well-being. Features focus on a specific issue each time like safer sex practice or the importance of getting quality sleep. They often are connected to awareness weeks/months and highlight resources and new programs and events taking place on or around campus whenever possible. Overall, the goal is to provide information for everyone and keep things fresh!

New features typically come out every week or two, so be sure to check back to see what is being covered! You can easily be notified of new features through the Paw Print and by following HPaW on social media @nuHPaW via Facebook, Instagram, and Twitter.


MIND, Body, and Spirit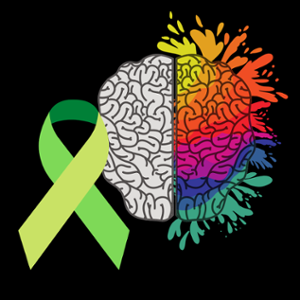 Your mental health is a pillar to your overall wellbeing and the past 14 months have tested many of us more than ever before. Prior to the pandemic though, more attention has been given to the need to support mental health. As we close out the month of May and the academic year, we want to focus on this critical component to wellbeing to help you better understand this area of wellness and connect with resources that can help both now and moving into your next chapter.
 While 1 in 5 people will experience mental illness over the course of their lifetimes, everyone will face challenges that can affect their mental health.  Yet nearly two-thirds of people with a known mental health illness never seek treatment.  Recognizing your feelings, finding the routines that lift you up, removing toxic influences, and connecting with others can all help you on your path to recovery as you develop your own positive mental health strategies.
Northwestern has a multitude of services to support your emotional and mental wellbeing. From CAPS to RSL, from Wellness Coaching to BREATH, there is something to get you started in exploring your needs connected to mental wellness.
 Beyond the University, countless organizations exist that can provide additional information and connect you to the best service to meet your needs. NAMI, SAMHSA, NIMH, and the JED Foundation are just a few not to mention instant support through the Suicide Prevention Lifeline 800-273-TALK and National Helpline 800-662-HELP.
Mental Health Resources
---
Past Wellness Features
#AlcoholAwarenessMonth | Alcohol's Impact on Wellbeing and the New AOD Resources Website
#SAAM | Sexual Assault Awareness Month
#BrainInjuryAwareness | A Brain Injury Can Happen to Anyone
#NationalNutritionMonth | One Size Doesn't Fit All; Personalize Your Plate!
#CondomMonth | The Condom: King of Contraception and STD Prevention
#DentalHealth | Good Oral Hygiene is Important to Your Health and Wellbeing
#Refreshed | The Importance of Quality Sleep
#DitchJUUL | Understanding the Risks of Vaping and Nicotine Use