Wellness Features
Wellness Features cover timely and pertinent college health and wellness topics in an effort to keep you informed on how to better your overall well-being. Features focus on a specific issue each time like safer sex practice or the importance of getting quality sleep. They often are connected to awareness weeks/months and highlight resources and new programs and events taking place on or around campus whenever possible. Overall, the goal is to provide information for everyone and keep things fresh!

New features typically come out every week or two, so be sure to check back to see what is being covered! You can easily be notified of new features through the Paw Print and by following HPaW on social media @nuHPaW via Facebook, Instagram, and Twitter.


Taking Care of Yourself During Times of Change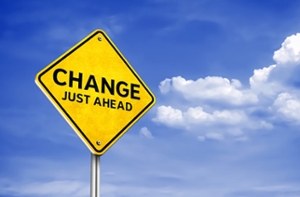 Whether you're transitioning into college from high school, entering the next year in your graduate program, or stepping into a new position on campus, the change can be both exhilarating and incredibly challenging. During what is commonly seen as a joyous time accompanied by fanfare and introductions, it is okay to feel stressed and anxious. Those reactions do not foreshadow impending doom but indicate that you are jumping out of your comfort zone and managing all the consequences that come with that.  
Extend yourself some grace during such tumultuous times. If you need to call home to hear a familiar voice, say no to a few invitations to get some alone time, dip out of a work event a bit early, or take any other steps that give you the space you need to thrive. It pays to take steps like this instead of bottling up the anxiety or beating yourself up over the stress. According to Stanford Psychologist Kelly McGonigal, our reaction to stress has more health consequences than the stress itself. If you stress over your stress and see it as a detriment to your new start, that is going to raise your blood pressure and put you in a dark mood more than seeing this stress as a challenge to overcome or a signal that your surroundings are changing.  
Taking on Change
Here are just a few initial tips to keep in mind should you start to feel anxious in your new surroundings:  
Focus on what you can control  
While talking through your problems can be great, it can become overwhelming to think through all your challenges at once. Rather than worrying about what you can't control (e.g. the weather on your first day or the train arriving on time), focus on what you can do to aid your transition (bring an umbrella).  
Take things one day at a time  
Just because you have a calendar detailing your upcoming activities or a Canvas portal outlining your assignments for the quarter does not mean you have to dive into those materials all at once. Learning the ropes of your new environment and finding new friends takes time, so move and learn at your own pace regardless of what those around you are doing.  
Take some time to think about your values and goals  
When surrounded by the energy of an unfamiliar environment, it's easy to jump on board new projects or agree to any new event that comes your way. While it's great to try new things, ensure that these steps make you feel comfortable and do not inhibit you from becoming the student or professional you hope to be. This online value sort exercise is a helpful tool to clarify your values. 
Remind yourself that you deserve to be here 
You got the job or you were admitted into the program, and that's a truth you can hold onto regardless of the status or attitude of those around you. A lot may be thrown at you during your first days taking on a new role, but you were chosen because of your ability to handle it all.  
Seek support  
You don't have to take on these new beginnings alone. Remember that you have both personal and institutional resources to help you on your way. Be sure to check out the support services offered by Northwestern's Counseling and Psychological Services (CAPS) and the coaching opportunities offered by HPaW. The JED Foundation also has a great bank of resources to support transitioning college students.  
Mindfulness
If you need any resources at your fingertips to assist you in this period of adjustment, check out the lists and apps described below: 
Amherst College has a great 

list of apps

 that address everything from anxiety to self-esteem. There is also a section for mindfulness and meditation apps. 

 
There are more meditation and exercise apps than you possibly have storage for on your phone, so take a look at 

some rankings

 to narrow down your list and choose what works for you.

 
You may need to drown out the noise of some loud neighbors or a city block as you get some much-needed rest. Here is a list of popular 

white noise apps

 to help you regain a bit of peace and quiet. 

 
Want to get away from technology? There are plenty of additional opportunities to reconnect with yourself and your surrounding such as a walk or bike ride along the lake, 

group exercise classes

 at the recreation center, or a few hours spent 

exploring Chicago

 and its rich history.

 

Additional Resources
---
Past Wellness Features
It's OK to Talk About Suicide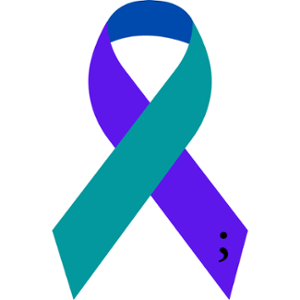 Annually, 11.8% of young adults aged 18 to 25 have serious thoughts of suicide. Suicide is the second-leading cause of death among college students which is a statistic that has yet to take into account the isolating effects of the pandemic. Around 54% of Americans report being affected by suicide because of the high rates.   
Though these figures are worrying, suicide is preventable. Oftentimes, individuals will exhibit behavior or make comments that indicate their contemplation of suicide.  If we as a Northwestern community are attentive to our peers and aware of the resources available, we can ensure that our students, faculty, and staff can have a safe and supported return to campus. The transition back to on-campus activities and rigorous schedules is incredibly stressful. This time of change is the opportune moment to take care of yourself and the people around you.  
In recognition of September as Suicide Prevention Awareness month, here are a few key resources offered by Northwestern and outside sources. You do not need to be a mental health professional to take advantage of these resources and make a profound difference in someone's life.  
This is not an exhaustive list, and there are plenty of resources that pertain to specific identities or scenarios. We encourage you to do your own research and ask questions if you are looking for something different than what you see below.  
Direct Service 
The 

Crisis Text Line

 is available if you text HOME to 741741

 

The Trevor Project

 supports LGBTQIA+ youth - their lifeline is 1-866-488-7386 or you can text START to 678-678 

 
Training  
Mental Health First Aid

 provides trainings across the country on how to help someone experiencing a mental health or substance-use related crisis

 
Advocacy  
Northwestern has a number of student-run organizations at the 

undergraduate

 level that focus on the mental health of the student body or the greater community

 

The 

City of Evanston

 and 

NAMI Chicago

 sites list nonprofits and government organizations related to suicide prevention that accept donations or volunteers

 
Additional Resources  
Additional Resources
#MentalHealthAwareness | MIND, Body, and Spirit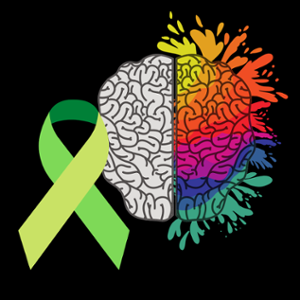 Your mental health is a pillar to your overall wellbeing and the past 14 months have tested many of us more than ever before. Prior to the pandemic though, more attention has been given to the need to support mental health. As we close out the month of May and the academic year, we want to focus on this critical component to wellbeing to help you better understand this area of wellness and connect with resources that can help both now and moving into your next chapter.
 While 1 in 5 people will experience mental illness over the course of their lifetimes, everyone will face challenges that can affect their mental health.  Yet nearly two-thirds of people with a known mental health illness never seek treatment.  Recognizing your feelings, finding the routines that lift you up, removing toxic influences, and connecting with others can all help you on your path to recovery as you develop your own positive mental health strategies.
Northwestern has a multitude of services to support your emotional and mental wellbeing. From CAPS to RSL, from Wellness Coaching to BREATH, there is something to get you started in exploring your needs connected to mental wellness.
 Beyond the University, countless organizations exist that can provide additional information and connect you to the best service to meet your needs. NAMI, SAMHSA, NIMH, and the JED Foundation are just a few not to mention instant support through the Suicide Prevention Lifeline 800-273-TALK and National Helpline 800-662-HELP.
Mental Health Resources
#AlcoholAwarenessMonth | Alcohol's Impact on Wellbeing and the New AOD Resources Website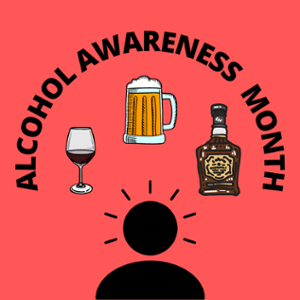 The month of April brings attention to many important health topics including autism, stress, STIs, and sexual assault. It is also Alcohol Awareness Month, a particularly important topic to engage in learning around for college populations. Alcohol use remains the number one misused substance among college-aged students and as a result, causes significant public health issues. An estimated 1,519 college students aged 18-24 lose their lives to alcohol-related injuries, including motor vehicle accidents, every year. But aside from the tragic loss of life that alcohol causes, numerous other negative outcomes are strongly associated with high-risk alcohol use among college students including physical assault (696,000), sexual assault (97,000), academic problems, developing alcohol use disorder, suicide attempts, health problems, injuries, unsafe sexual behavior, driving under the influence of alcohol, vandalism, and involvement with the police.
While some may wish that college students would simply choose to abstain from alcohol use, we acknowledge the existing alcohol culture and that abstinence from drinking may not be the goal for every college student. Therefore, we approach reducing these negative outcomes through a variety of proven harm reduction methods. As students, we invite you to engage with this topic through educational opportunities as a means to raising your awareness of what you and others can do to push back against misperceptions around use, continue with or shift to lower-risk drinking behaviors, and shape a campus environment where everyone feels safe and able to thrive regardless of their choice to consume alcohol.
We are excited to present the newly designed Alcohol and Other Drugs Resources website at this time. The AOD Resources website provides Northwestern students, parents, faculty, staff, and neighbors with a centralized hub for information, policies, programs, and services related to alcohol and other drugs. It represents the work of numerous campus partners who share the goal of supporting students in making responsible decisions about alcohol and other drugs, including choosing lower-risk use and choosing not to use, to keep the Northwestern community safer and healthier.
Finally, it is imperative to remember that we are still living through a global pandemic and substance use, not just alcohol, can increase risk of exposure to and impact one's ability to fight off or recover from illnesses. For that reason, we have provided a concise page of information with ways in which to prevent alcohol or other substances from impacting your health and wellbeing during this time.
If you are seeking help in navigating your substance use, there are a number of services you can choose from. Simply navigate to our Support for Students page or contact Health Promotion and Wellness directly by emailing hpaw@northwestern.edu for help navigating next steps.
For additional information, follow HPaW on social media.
Alcohol Resources
#SAAM | Sexual Assault Awareness Month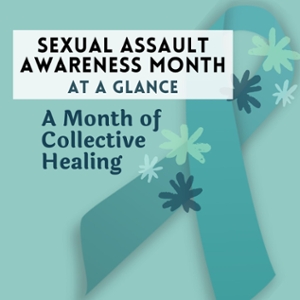 This month, the
Center for Awareness, Response, and Education
(CARE) is focusing SAAM on the broad theme of Collective Healing, with a different piece for each week of April. Collective healing is an approach that's been used for generations to process and heal from trauma, specifically in Black and Indigenous communities healing from collective trauma. A considerable part of collective healing is acknowledgment of the trauma and understanding of the methods individuals & communities used to survive, and ultimately connecting to the community and the history that bonds and brings us together. Experiences of sexual violence, and more generally collective trauma, can benefit from a collective healing approach to recognize and interrupt its historical, cultural, and collective existence. Collective healing relies on the close relationship between the individual and the community - everyone experiences and heals from interpersonal violence differently, so individual healing is inherently tied to collective healing.
We urge the Northwestern community to participate when able in this month's events and engage on social media as much as possible. Our hope for the month is to bring us together as a community, through support and solidarity, and begin to collectively move toward healing (however defined). We need your support!!
For additional information, follow CARE on Facebook, Instagram, and Twitter 
#BrainInjuryAwareness | A Brain Injury Can Happen to Anyone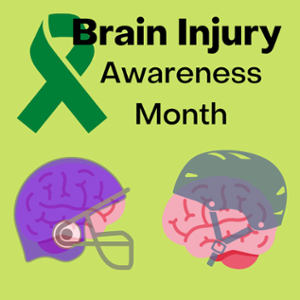 If you're a fan of football, you most certainly have seen a player take a blow to the head that knocks them unconscious for a moment or has them unable to stand back up without appearing disoriented. This is one of the more common examples of a person sustaining a brain injury known as a concussion. However, concussions and brain injuries as a whole, are not relegated solely to the world of sports and can occur to anyone as a result from a multitude of factors. 
What is a Brain Injury?
As defined by the Brain Injury Alliance, "A brain injury is an injury to the brain that occurs after birth and is not congenital, degenerative or hereditary. The injury results in a change of the brain's neuronal activity. There are two types of brain injury: Traumatic Brain Injury and Acquired Brain Injury."
Traumatic Brain Injury (TBI): A TBI is caused by an external factor such as a bump, blow or jolt to the head that disrupts the normal function of the brain. TBI can be defined as closed (non-penetrating) or open (penetrating). The severity of a TBI may range from mild (for example, concussion) to severe.
Acquired Brain Injury (ABI): An ABI is an alteration in brain functioning or pathology caused by internal factors such as a lack of oxygen. 
How is a person likely to sustain a brain injury?
A brain injury can result from numerous factors. Many brain injuries will occur from a single severe event where the head sustains a significant blow such as during a fall, car accident, or sports related injury resulting in a concussion. A brain injury can also develop over time due to conditions including a brain tumor, infectious disease, or neurotoxic poisoning.
Unfortunately, it is important to note that brain injuries can be the result of physical altercations including abusive relationships. If you or a friend are in an abusive relationship, seek help. Northwestern and the surrounding area have confidential support services to help should you find yourself in this situation.
How can you prevent/lessen the severity of a brain injury?
There are many simple ways in which you can prevent or lessen the severity of a brain injury from occurring.
WEAR A HELMET! It cannot be stressed enough that wearing a helmet during these activities significantly reduces the likelihood and severity of sustaining a head/brain injury:
Ride a bike, motorcycle, snowmobile, scooter, or use an all-terrain vehicle
Play a contact sport, such as football, ice hockey, or boxing
Use in-line skates or ride a skateboard
Bat and run bases in baseball or softball
Ride a horse
Ski or snowboard
PRACTICE SAFE DRIVING HABITS
Always Wear A Seatbelt. Whether you are the driver or a passenger, wearing a seat belt every time you are in a vehicle significantly decreases the chance of suffering an injury, not just head/brain injuries.
Do Not Drink And Drive. Even low levels of alcohol increase the risk of a car crash. If you plan to drink and need transportation use a sober designated driver or public transportation.
Avoid Distracted Driving Habits. Silence, enable the 'do not disturb' function, or put your phone away when driving; do not make phone calls or text while operating the vehicle. Do not read, eat, or groom while driving.
Keep Substance Use to Low-Risk Levels and Never Mix Substances. Falls are much more common when a person is intoxicated due to impaired coordination. Mixing substances, including OTC and prescription medications, can result in severe reactions leading to injury.
Make Living Areas Safer. Have you ever bumped your head on a low ceiling or other objects? This can commonly occur when beds are bunked or lofted. Avoid setting your living space this way if at all possible. Otherwise, place padding on any hard exposed surfaces that your head is likely to come in contact with. Ensure handrails are installed and secure on all staircases. Also, ensure any carpeting is secure or install stair tread covers for additional grip.
Signs & Symptoms of a Brain Injury
Brain injuries can cause an impairment of cognitive abilities or physical functioning and result in the disturbance of behavioral or emotional functioning. Many symptoms appear immediately after the injury while others can develop over the coming days or weeks.
Some common symptoms include:
Headaches
Difficulty concentrating
Becoming easily confused
Slowed thought processes
Difficulty with memory
Nausea
Lack of energy, fatigue
Dizziness, poor balance, lightheadedness
Blurred vision
Sensitivity to light and sound
Poor sleep
Mood changes (irritable, anxious, or sad)
What to do after sustaining an injury
The good news is, concussions and other brain injuries can be treated and symptoms can go away over time with proper care, which is why it is important to address any injury early on. In the event of a severe accident (the person is unconscious, bleeding, in severe pain, or immobile), call 911 for immediate help. If you are noticing any of the symptoms listed above after hitting your head, you should call the Health Service at 847.491.2204 as soon as possible to schedule an appointment. At your appointment, you will receive a comprehensive cognitive and physical assessment.  Additional follow-up, referrals, and resources will be designated at your initial appointment.
A brain injury can make things like going to class, concentrating, and doing academic work more difficult. If class increases the severity of your symptoms, you should not attend.  At your initial evaluation, you can fill out a release of information to inform the Dean of your school about your academic modifications. Your physician will work with you to help find adjustments during this time.
Avoid all physical activity while healing until you are cleared by your physician.
For additional educational information, contact Concussion Specialist, Brian Vesci, DAT, ATC, at vesci@northwestern.edu
Important Brain Injury Links:
Educational Concussion Video (Students)
Concussion Care (NUHS Sports Medicine)
CDC Traumatic Brain Injury & Concussion
#NationalNutritionMonth | One Size Doesn't Fit All; Personalize Your Plate!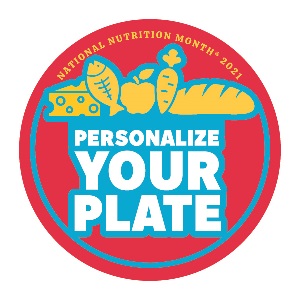 National Nutrition Month® is an annual campaign created by the Academy of Nutrition and Dietetics. During the month of March, everyone is invited to learn about making informed food choices and developing healthy eating and physical activity habits. But learning about nutrition should not only take place during the month of March. With the amount of information that is available around this topic, we invite you to bookmark our Wellness Feature page so you can come back to this feature (and others) whenever you need to connect to this content again. We will also be sharing a variety of information through social media @nuHPaW on Facebook, Instagram, and Twitter!
Besides following the content being out this month, MyPlate.gov offers an excellent starting point for exploring basic dietary recommendations. MyPlate walks through the basics food groups (fruits, vegetables, grains, protein, and dairy), how much of each make up a healthy/balanced diet, and why it's important to eat each type. You can take the 'What's on your plate?' quiz, learn about the Start Simple with MyPlate app, and explore easy recipes through MyPlate Kitchen.
If you are looking for assistance with your dietary needs, Northwestern has many resources available for you to tap into through Northwestern Dining. Most notable is Personalized Nutrition Counseling. Through Northwestern Dining, we offer complimentary nutrition counseling services and guidance from our Registered Dietitian Nutritionist, Lisa Carlson, MS, RDN, LDN. Lisa takes a personalized approach to nutrition and wellness, and she is dedicated to helping people where they are to achieve a healthier lifestyle through nutrition, mindful eating, and physical activity.
To schedule a personalized nutrition tele-counseling session with Lisa, email her at dietitian@northwestern.edu or lisa.carlson@compass-usa.com. Click to learn more about Lisa and Inclusive Dining at Northwestern.
Finally, the Northwestern Dining Wellness and Sustainability Blog offers a variety of articles to explore around the topics of diet and nutrition. New blog posts come out weekly so that the content stays fresh for your consumption.
Important Diet/Nutrition Links
#CondomMonth | The Condom: King of Contraception and STD Prevention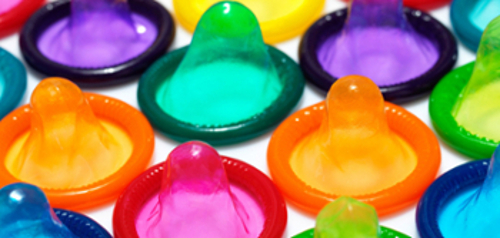 February is National Condom Month so let's talk about sex…err condoms, baby! No other form of contraception has as long and storied of a history as the condom. Some of the earliest accounts of condom use date back thousands of years! With so much time to fine-tune their construction, condoms have come a long way in both their design and effectiveness. Furthermore, when used properly, no other form of contraception is as effective in its ability to prevent both pregnancy AND the transmission of sexually transmitted diseases (STDs) at the same time. This is just the tip when it comes to condom education. So, sit back, relax and strap in for some more about condoms!
First off, there are two types of condoms. People are probably most familiar with external condoms. However, there are also internal condoms. Internal condoms are sometimes referred to as "female" condoms, but people of any gender can use them for vaginal or anal sex. While each is used in different ways, both serve the same purpose; to prevent sperm from entering the vagina and fertilizing an egg and/or prevent the transmission of STDs to and from partners engaging in vaginal, anal, or oral sex.
Condoms come in various shapes, sizes, textures, colors, flavors, materials*, with or without lubrication**, spermicide, or a numbing agent. There is literally a condom out there for everyone! So if you have had a poor experience with one brand of condom, don't write them all off. Just try a different one next time.
Did You Know? 
Condoms can be used in conjunction with sex toys to protect both the user and the toy itself. Sex toys that touch the genitals or are inserted into the body often work best with lube. Like condoms, it is important to use the correct type of lube with sex toys. DO NOT use silicone lubricant directly with a silicone toy as this can deteriorate the toy itself creating abrasions where bacteria can more easily grow. Placing a condom over the toy first allows for water-based and silicone lubricant to be used.
If you are sharing a sex toy, you should put a new condom on before it touches the other person's genitals. Never put a sex toy that's been in an anus into a vagina without washing it or changing the condom first. If germs from the anus get into the vagina, it can lead to vaginitis. Sex toys should always be washed with mild soap and water after use no matter if a condom was used or not.
Condoms can be purchased at numerous locations typically for low cost and are oftentimes even available for free at many health centers. Free safer sex supplies are available to students on the third floor of Searle Hall (633 Emerson Street) in the waiting area for CARE and HPaW.
While condoms greatly decrease the chance of unwanted pregnancy and transmission of STDs, they do not make sexual activity risk-free on their own. Combining proper condom use with other forms of contraception and preventative measures will turn safe sex into safer sex. Be sure to refer to the additional resources found in the links in this feature for detailed information on making sex safer and more pleasurable.
You can always reach out to a health care professional to confidentially discuss any questions or concerns you have about sexual health. Appointments can easily be made online with NUHS or CARE. Additional staff who serve as confidential resources that might assist your needs include CAPS and University Chaplains.
If you choose to engage in sexual activity during this time, keep in mind how to do so without putting you or your partner at risk of contracting COVID-19.
*Lambskin condoms do not protect against STDs. Only latex and plastic condoms do.
**Only use water-based and silicone lubricants with condoms to avoid tearing/breaking.
Important Links/Resources
#DentalHealth | Good Oral Hygiene is Important to Your Health and Wellbeing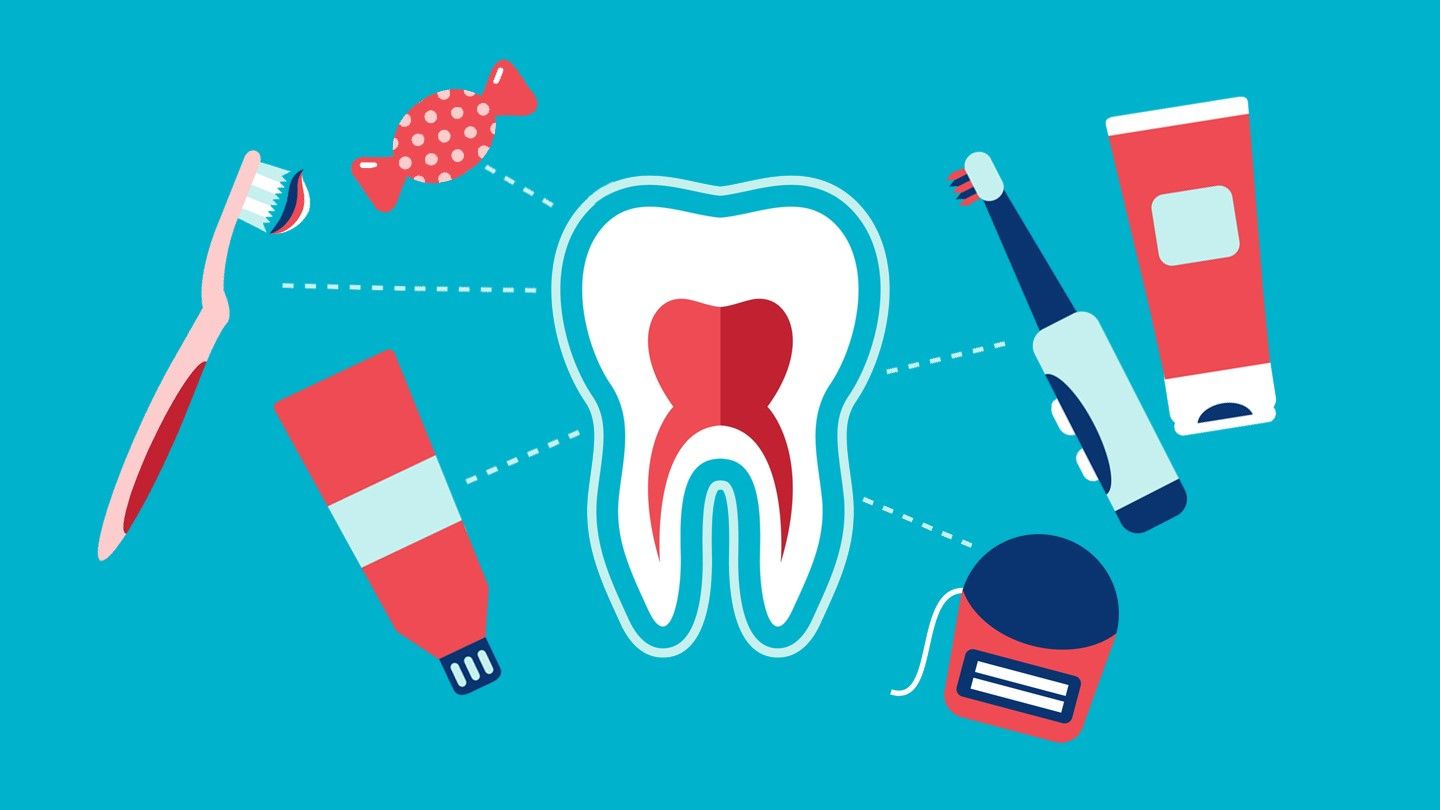 When did you last visit the dentist for a check-up and cleaning? Best practice dictates going every 6 months in order to avoid serious issues and to catch any concerns early on. Dental and oral health is one of the most important parts of your overall health and well-being. Poor oral hygiene can lead to dental cavities and gum disease and has been linked to heart disease, cancer, and diabetes. Maintaining healthy teeth and gums is a lifelong commitment.
Even if you haven't been to the dentist in quite some time, it is never too late to begin a regular routine to improve and maintain your oral health. If you're not too keen on going to the dentist, that is understandable. However, it is not a reason to neglect your oral health. Ask around for a referral to a dentist that is highly regarded and ask questions about any concerns you have when you meet your dentist. Being open and honest about your oral hygiene and dental concerns with your dentists can prevent more serious issues from occurring down the road.
Here are the key components to easily maintaining your oral hygiene:
Brush your teeth at least twice a day (Morning and Before Bed)
Use fluoride toothpaste
Brush your tongue
Floss daily
Limit your sugar intake
Drink water
Visit the Dentist every 6 months for a cleaning and general check-up
While not substitutes for regular brushing and flossing, using both mouthwash and chewing gum benefits oral health as well. On the other hand, behaviors like smoking and chewing tobacco can seriously impact oral health. Tobacco use comes with a myriad of negative oral health outcomes including discolored teeth, bad breath, gum disease, and cancer. For information on quitting tobacco use, visit www.quityes.org.
 Choosing a good toothbrush and toothpaste is also part of the process. While there are countless products on the market, there is no need to overthink this. Generally, use soft bristle brushes to avoid damaging your teeth or gums and toothpaste with fluoride to help strengthen your enamel. From there you can explore variations to help control tartar, aid with sensitivity, or help with whitening. So long as both have the ADA seal of approval you will know you are using a product that has been properly tested. If you do feel overwhelmed, consult your dentist about your specific needs. Also, every 3-4 months you will want to toss out that used toothbrush and start using a fresh one.
Not sure if you have dental coverage under your current insurance plan? All students – regardless of whether or not they are enrolled in the Northwestern University Student Health Insurance Plan (NU-SHIP), may enroll in optional dental and/or vision coverage. Dental coverage helps you save money on dental procedures and allows for regular check-ups and cleanings.
Important Links/Resources
How to Brush Your Teeth (Video)
#Refreshed | The Importance of Quality Sleep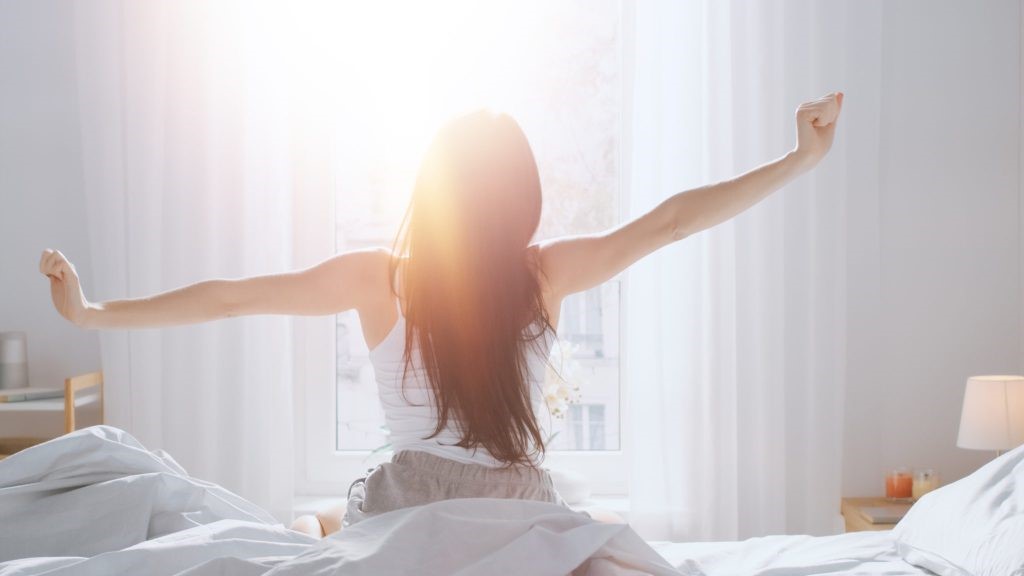 As we turn back the clocks and the days get shorter, it seems like the perfect time to touch on the importance of sleep in our life. After all, time changes and seasonal affective disorder are two things that can impact sleep. Consistent quality sleep is one of the most important aspects of maintaining your overall health and wellbeing. Sleep is crucial to many bodily functions, especially our cognitive functioning. In fact, our brains actually clean themselves during sleep, helping maintain brain health and possibly preventing serious illness such as Alzheimer's and other cognitive disorders. That's how powerful good quality sleep is.
Waking up still tired and feeling drowsy during the day is a clear sign that adequate sleep is not being obtained. As a student who is learning new things every day, sleep is essential to memory formation and retention. Being tired and not alert can impact your ability to retain and recall information, potentially impacting academic performance. Poor sleep is also linked to chronic health disorders including diabetes, cardiovascular disease, obesity, and depression.
Many things can affect our sleep both in the short and long term including numerous stressors to more severe issues like chronic insomnia and sleep apnea.
What does healthy/quality sleep look like?
Getting 7-9 hours each night
Falling asleep within ~20 minutes of laying down to sleep
Remaining asleep; waking up no more than once per night
Awaking feeling refreshed
The good news is, there are a lot of things you can do to improve your sleep and maintain quality.
Maintain a consistent sleep schedule
Limit caffeine and alcohol, especially close to bedtime
Stay off of electronic devices close to bedtime

Use blue light blocking glasses and apps that adjust the color settings in the evening

Exercise
Eat a healthy diet
Keep the room cool but comfortable
Declutter your sleeping space
Use white noise to mask distracting sounds
Try guided practices to help relax your body and mind
Seek support and treatment for more serious conditions
Another option for addressing sleep disorders are sleep aids, but these should not be viewed as a replacement for good sleep habits or intended for long term use. While many sleep aids are considered 'natural remedies' you should still consult a physician before use especially if you are taking other medications in order to avoid any complications. Never take sleep aids with alcohol or other drugs.
There is a lot we know, yet still a lot we do not know about the intricacies of sleep. Explore the multitude of links that have been provided to dive deeper into the world of sleep and how you can work towards consistent quality sleep. If you would like to speak to somebody about improving your sleep, consider signing up for Wellness Coaching.
Important Links/Resources
#DitchJUUL | Understanding the Risks of Vaping and Nicotine Use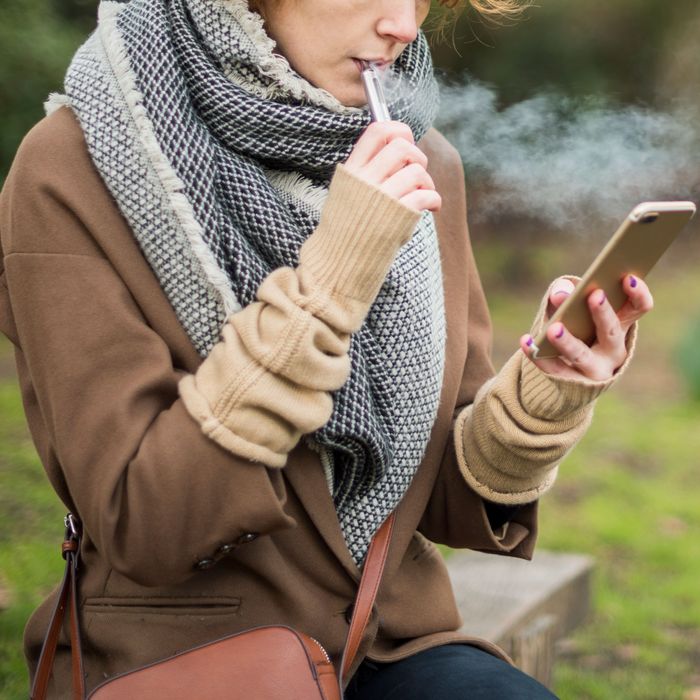 It is well known that smoking is among the leading causes of death annually contributing to adverse health conditions including cancer, heart disease, and respiratory diseases such as pneumonia, flu, and COPD. Now, with COVID-19 there is believed to be an increased risk associated with smoking and risk of severe illness. Major strides in public health efforts over the past few decades have been made and continue to be made to reduce the number of people who smoke. Recent legislation at the Federal, State, and local levels of government across the country have moved the legal age to purchase, possess and use tobacco products to 21 years of age. Changes like this help keep tobacco/nicotine products out of the hands of young people, reducing the chance of addiction from occurring, and ultimately, improving and prolonging people's lives.
Unfortunately, much of the positive work to curb traditional cigarette smoking rates is being chipped away at due to the rise in vaping among youth. While some view vaping as a less harmful form of nicotine use or even as a way to stop smoking, much is still unknown on the effects vaping has on a person's health. Chemicals contained in the aerosols produced by vaping are known to be carcinogenic. Vaping is NOT risk free and is not an FDA approved form of smoking cessation.
If you are currently using tobacco or nicotine products, including vapes, there are numerous resources to help you be free from nicotine. The first ever text-based vaping cessation resource launched this year called This is Quitting. Simply text DITCHJUUL to 88709 to begin receiving help today. Other free services to obtain tools, tips and resources to quit include the national tobacco Quitline at 1-800-QUIT-NOW and for Illinois residents, the Illinois Tobacco Quitline at 1-866-QUIT-YES.
Important Links/Resources