CAPS Virtual Workshops & Gathering Spaces
CAPS Virtual Programming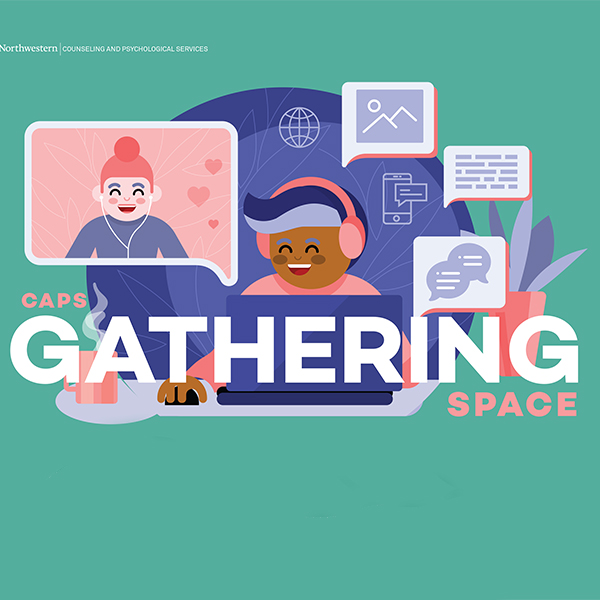 CAPS is here to support you every step of the way!  Our Fall Quarter programming focuses on building resilience, cultivating authentic connection with others, and moving towards collective healing.  
Workshops and gathering spaces are not therapy groups and they are not intended as a treatment for mental health concerns. If you are interested in therapy services, please click here to schedule a consultation with a CAPS counselor.
What's Happening at CAPS Newsletter
Want to be the first to know about upcoming CAPS events and workshops? We have now have a monthly newsletter we will be sending out to keep you in the know.
SIGN UP FOR 'WHAT'S HAPPENING AT CAPS'
Fall 2021 Virtual Programs Coming Soon!
Strategies for Resilience and Hope
Resilience is the quality of recovering quickly from failure and adversity, and not only returning to the status quo but actually using the opportunity to grow. Resilience is not something we are born with but something that can be learned and developed at any age. 
Join CAPS, Women's Center and HPaW, for a lively panel discussion of lessons we've learned in the past year about cultivating resilience and nurturing hope. 
BIPOC Support Circle
The BIPOC support circle is a discussion and community space for BIPOC identified students seeking a supportive and brave space to gather, develop a sense of connection, and experience collective and individual healing.  Open to all NU students on both campuses. 
When:  Fall Sessions Coming Soon!
Coffee Talk: Connecting and Growing Across Cultures
Coffee Talk is a year-round workshop + dialogue series tailored for graduate and undergraduate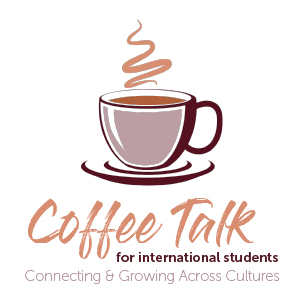 international students and those who have international experiences or are interested in international students' experiences. 
We hope to provide international students with a welcoming space where they can:
Learn important information and development intercultural skills, leading to success and meaningful adjustment
Connect and interact with other international students
Exchange and learn about available resources
Build self-confidence and ease in intercultural interactions
Improve your cross-cultural communication skills
Take a break from your studies!
Coffee Talk: Be Your Best Self  |  Fall 2021 Sessions Coming Soon!
Recognizing Collective Trauma: A Support Space for NU Community
Recognizing Collective Trauma Support Space for Faculty and Staff
We are still experiencing the collective trauma of a global pandemic as well as increased awareness and media coverage of racial trauma and systemic oppression. This is a space for NU faculty and staff to receive support for themselves and to learn more about the impact of collective trauma.
When:  Fall Sessions Coming Soon!
Collective Healing: Processing Space for Graduate and Professional Students
Join CAPS and CARE for this unique processing space as we explore the impact of collective trauma on our bodies, relationships and well-being. In connection, we will strive to make meaning of this moment and begin a movement toward healing as a community. 
*COLLECTIVE HEALING IS A FOLLOW UP TO RECOGNIZING COLLECTIVE TRAUMA (RCT) WORKSHOPS, HOWEVER, NO PRIOR PARTICIPATION IN RTC IS REQUIRED TO JOIN THIS SPACE. 
WHEN:  Fall Sessions Coming Soon!
RIO: Recognition. Insight. Openness.
When:  Fall Sessions Coming Soon!
RIO is a three-part workshop series that helps you to: 
Gain a deeper understanding of your issue

Become aware of your moment-to-moment experiences

Take the first steps toward becoming more open and accepting of your experiences, including unwanted thoughts and emotions

Create a road map of change based on your personal values and goals.
RIO: Recognition. Insight. Openness. FAQs.
1. Who is RIO for?
RIO is open to any undergraduate, graduate, and professional NU student.  It can prepare you for your individual therapy experience or it can serve as a stand-alone, three-part workshop series to help you increase awareness and insight into yourself, gain important skills how to navigate any challenging experience, and create a road map of change based on your personal values and goals.   
2. Why does RIO use a 3-meeting model?
Teaching RIO over the course of three workshops allows you sufficient time to understand the concepts with time to practice in between meetings. Keeping it to three weeks allows you to find time in your busy schedule to learn these skills. If you find that you want more time to build the skills in the model, you may complete RIO again.
3. Why do I have to do homework?
The focus of this workshop is on building skills to manage difficult thoughts and emotions. The workshops are highly experiential.  In order to successfully build skills, regular practice outside of sessions is essential.  The more you practice, the more you may find you get out of this workshop. Participants are encouraged to share their experiences in doing at-home practices, however, sharing is optional. 
4. What if I didn't do my homework?
We strongly recommend completing the homework. The students who report the most benefit from these workshops are the ones that are able to practice between sessions and beyond. But, if you are unable to complete an assignment, we encourage you to come to your next scheduled workshop anyway.  These workshops are for your own growth and development, you will not fail if you don't complete homework. 
5. What if I don't feel comfortable in group situations?
This is a common concern. RIO is structured and curriculum-driven like a classroom.  You may find that you feel comfortable enough to share some of your experiences in the workshops; this allows all the participants to learn and support one another.  However, you are not required to speak beyond what you feel comfortable doing so.  You can still benefit from the information presented.  The workshop leader respects each participant's right to disclose or not and never requires you to share sensitive or potentially embarrassing information about yourself. 
6. What if I have an urgent need to see a counselor during this workshop?
Simply let the facilitator know and they will help you get the help you need.
7. What if I have a problem that's hard to define?
This is one of the ways RIO can be particularly helpful. Because it is designed to get you better in touch with your own experiences and goals, this workshop may help you define what it is you are looking for.
8. What if I have a mood disorder that is probably the result of a biochemical irregularity?
Even with an identified mood disorder, such as Major Depression or Bipolar Disorder, change-oriented approaches can be very helpful. Improving our ability to recognize our experiences will enhance our ability to identify mood episodes. The earlier someone with a mood disorder is able to accurately determine when a mood episode is happening, the more efficiently that person can be at managing that mood episode.  Plus, research suggests that various psychotherapies change the brain in positive ways, even when there is a biochemical irregularity. 
9. What if I am a survivor of a traumatic event?
While no one can change events that have already happened, we can learn to become more aware of how these experiences impact us today. We can learn to listen to the stories we tell ourselves about what happened, the evaluations that we might apply to ourselves or others, the feelings and bodily sensations associated with what happened, and how our behaviors and actions have been affected. By staying true to our experiences instead of trying to control our thoughts, feelings, and sensations, we can often achieve a more fulfilling life, even in the face of traumatic events.
10. What if I want to get to the origin or "root" of my problem?
Many people believe that if we only knew the root cause of our problems then we would have the solution to the problem. Although it is true that our behaviors (including thoughts and feelings) are related to our experiences, it is not necessarily true that just identifying the root cause guarantees our current behaviors will change. If you feel that getting to the origins of your concerns is essential for your change process, we can recommend a variety of alternative options, including referrals to mental health providers that specialize in this type of therapy.
For more information about RIO or if you wonder if RIO is right for you, contact Dr. Henry Perkins at h-perkins@northwestern.edu
Monthly Gatekeeper Suicide Prevention Training
Help strengthen our safety net for students in distress. Learn how to recognize signs of suicide and how to ask a question about potential suicidal thoughts, persuade someone to get help, and connect them to appropriate resources. We offer trainings for students as well as for faculty and staff. QPR is not therapy or a crisis service.
QPR for All NU Students
Fall Sessions Coming Soon!
QPR for Faculty/Staff
Fall Sessions Coming Soon!