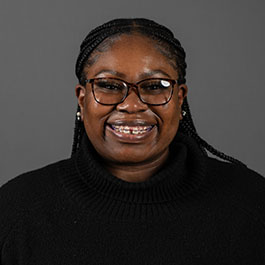 Health Promotion Specialist
Liz joined Health Promotion and Wellness (HPaW) at Northwestern in January of 2023 and serves as the Health Promotion Specialist in HPaW. In this role, she will be providing BASICS and wellness coaching to our students here at Northwestern. Her area of focus will be on alcohol and other drugs while also providing resources to students surrounding mental health. Liz has a background in working in student affairs as a resident assistant and orientation leader while at UIC. She also supervised a group of students who managed Covid in residence halls during the pandemic and most recently served as a sexual health educator at the Lake County Health Department. 

Liz earned her B.A in Public Health and Master of Public Health (MPH) with a concentration in Community Health Sciences from the University Of Illinois At Chicago. In her free time, Liz loves to hang out with friends, work out, sleep and watch TV. Liz also loves the sport of basketball, especially women's basketball. With that being said, Liz is very excited to be here in a Big Ten school where she will be able to show her love of sports. As a promoter of health and wellness herself, Liz uses her weekends to rest and do things that bring her peace. She also makes it a point to check on her loved ones to empower them to take control of their own health and well-being.