The QPR Suicide Prevention Gatekeeper Training Program
The QPR Suicide Prevention Gatekeeper Training Program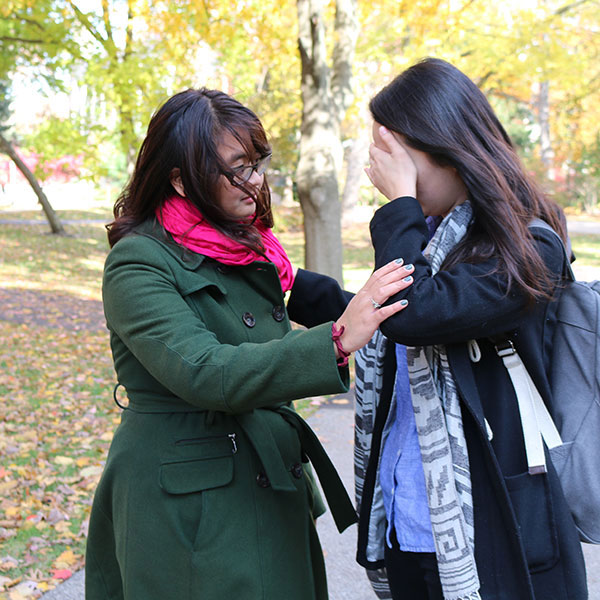 To help our community recognize warning signs for suicide and assist others in need, CAPS has chosen the QPR (Question-Persuade-Refer) Suicide Prevention Gatekeeper Training Program, a community-focused, nationally-recognized, empirically-based suicide prevention program, to educate our community about suicide and the resources available for those needing professional help.
Any person on our campus (i.e., student, staff, or faculty) who is in a position to notice that another individual is distressed and needs help is a "gatekeeper."
QPR is intended to teach individuals how to recognize the warning signs of suicide, and provides guidelines on how to:
Question a person about potential suicidal thoughts,
Persuade them to seek help, and
Refer them to appropriate professional services.
The  90 minute QPR training program is appropriate for students, staff, and faculty. 
We are temporally pausing new in-person and virtual QPR Trainings for Winter Quarter 2022 on Evanston campus.  We encourage you to sign up for HR Mental Health First Aid Training to learn how to support students in distress.
For questions about QPR Training, please contact Garrett Gilmer, @ garrett.gilmer@northwestern.edu  
Learn more about QPR from the QPR Institute.
Learn how to recognize the warning signs of suicide and how to respond to distressed comments, videos, or links posted by your friend on Facebook. Help a Friend in Need, Community Guide to Facebook (PDF).