Buying a Plane Ticket
Before buying a ticket, make sure to check out details that your program gives you about booking a flight. 
For most programs, you will be responsible for making your own flight reservations to and from your study abroad destination.
Students participating in Northwestern programs, GESI, and Journalism Residency programs abroad will be contacted after they have confirmed their participation in the program with details about booking travel, including suggested flight itinerary and/or required arrival times. Do not book flights prior to receiving this information. 
For exchange and affiliated programs, students should refer to materials from their host institution regarding appropriate arrival and departure dates.
Timing & Cost
Flight prices are highly contingent on the season.
Flights are usually cheaper during mid-week travel.
If possible, check alternative itineraries by altering the leave and return dates; Monday–Wednesday are usually the best departure days.
Although it is usually cheapest to book your international flight about 2-3 months prior to your departure, it's always a good idea to start looking at airfares right away to familiarize yourself with what the costs are averaging for your flight.
Several articles offer rough guidelines on when prices are the lowest for certain destinations.
Financial aid for study abroad includes an allowance for international travel to and from your study abroad program. Financial aid will not be increased or decreased based on the cost of your specific itinerary.
Booking Flights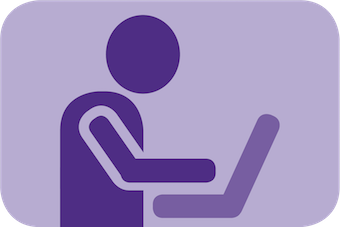 You typically have two options for booking flights: using a travel agency or booking online. Although somewhat less predictable than using a travel agent, booking online may save you a considerable amount of money. However, online booking sites may offer less customer support than the personal service given by a travel agent, so remember to read the fine print. In addition, travel agents can sometimes match an online fare, so include both agents and online booking sites in your search.
Once you are ready to make flight reservations, you are encouraged to check flight availability and fares on a variety of airlines and through various search engines, so that you can compare against the prices quoted by the airlines. Possible travel vendors or online search engines include:
Flight Search Tips
Search for flights on at least three agencies or websites to compare rates.
Consider using a search engine to find the cheapest date/time to fly and then go to the airline's own website to book the actual tickets. Many times airlines will match or beat other prices listed online and the service/security you receive with the purchase is better when purchasing directly from the airline.
Sign up for price drop notifications on some travel booking websites, which alert you when a fare for your chosen destination drops below a specified price threshold.
General Tips
Changes & Restrictions: When booking your flights, be careful to note any restrictions associated with your ticket, particularly if you think you might need to make changes. These include: whether the ticket is refundable, what change penalties exist, the validity of the ticket (e.g., 90 days, 6 months, 1 year), re-routing options, etc.
Return Date: Consider booking a flight that has a flexible return date, or inquire with the airline about their fees for changing the return date, in case you want to keep your options open for traveling after your program concludes.
Full-Year Programs: If you are studying abroad for an entire academic or calendar year, you may need to purchase two one-way tickets instead of one round-trip ticket because many airlines do not allow you to purchase your return flight that far in advance. 
Stay away from "basic economy" fares. Although these tickets tend to be the least expensive, they are also extremely restrictive, typically don't include checked bags, and offer very limited or no options for making changes – in the end, "basic economy" can actually end up costing you more.
Aim to balance itinerary and fare. You may find inexpensive flights that include many connections; however, the more times you have to change planes, the greater likelihood for issues, such as missed or cancelled connections, lost bags, or other problems. These issues could not only add aggravation and time to your travel, but may also carry unexpected costs (e.g., additional food, a hotel room, replacement items, etc.).
COVID-19 Booking Tips
To minimize the potential for disruptions due to COVID-19, you should book:
A direct flight. You do not want to have to navigate connections via a third country that may have COVID-19 restrictions.
On a U.S. airline. In the event that you must change or cancel your flight, you are best served by having an airline credit on a U.S. carrier, which you can use toward a future domestic flight. Also, most U.S. airlines have waived their change fees and offer refundable fares, but many non-U.S. carriers have stricter, unclear, and/or evolving policies for changes and refunds. It may be more difficult to contact a foreign airline to manage your ticket after booking.
Refundable tickets. Many airlines are offering tickets that can be refundable or changeable with no penalty or a small fee. It's in your best interest to book the most flexible ticket for the best fare, in case you need to make changes after booking.
Directly with the airline. It can be tempting to use third parties, like a travel agency or a flight booking website, to buy your ticket, since they add convenience and may offer better rates. However, they can also make things complicated for you in the event that you need to make changes.
Bridge Builder Flight-Booking Program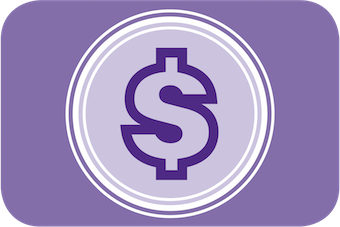 Bridge Builder is designed to assist study abroad students who might not have funds immediately available to cover their flight-booking costs out of pocket. Bridge Builder will allow you to book your flight through GLO and be billed later when your financial aid should be available to help cover your expenses.
Bridge Builder is not a scholarship program. Your flight cost will be billed to you through CAESAR at the beginning of your study abroad term, on the same billing cycle as your other study abroad costs. If your financial aid does not fully cover your program and flight charges, it is your responsibility to pay the balance due by the University deadline.
Learn more about eligibility and deadlines for the Bridge Builder Flight-Booking Program.