Data
Where do students study abroad?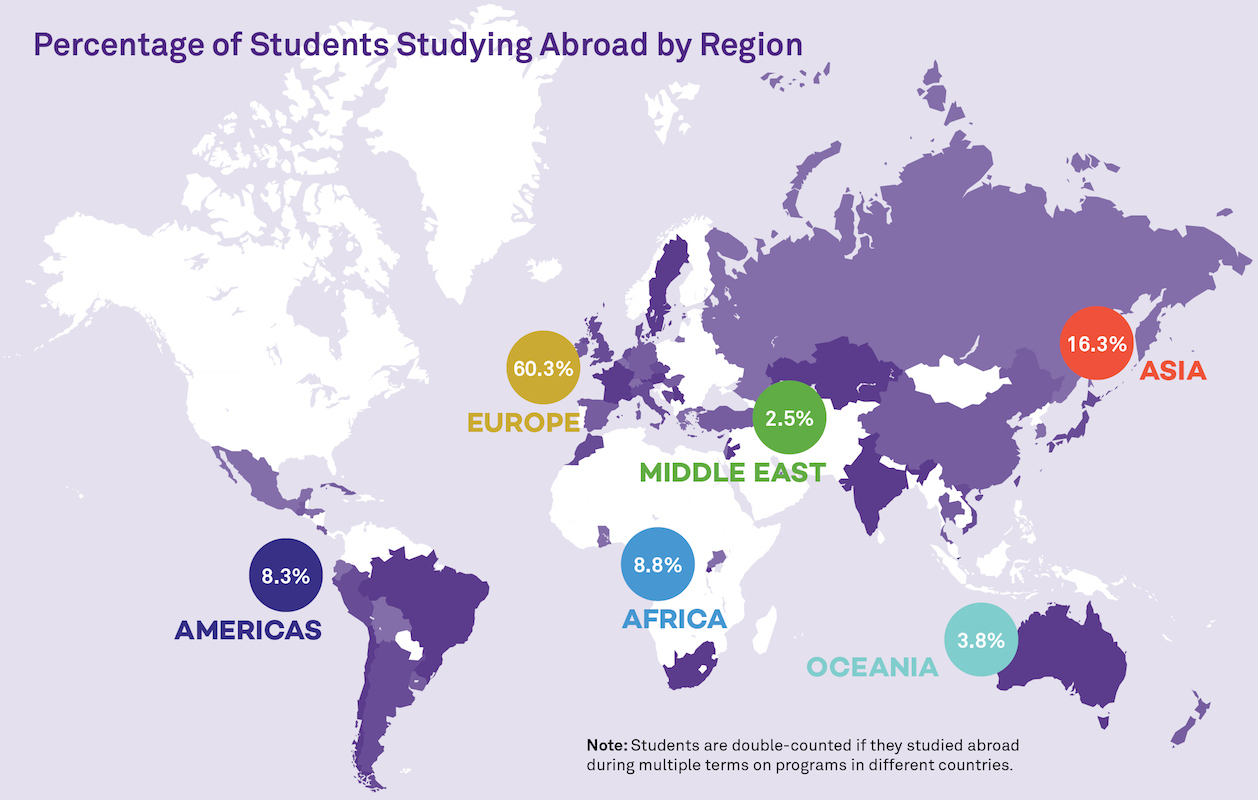 Top 10 Countries, 2018-2019: Spain (88), England (79), France (78), China (47), South Africa (39), Denmark (37), Czech Republic (36), Germany (28), Italy (24), and Argentina (18).
When do students study abroad?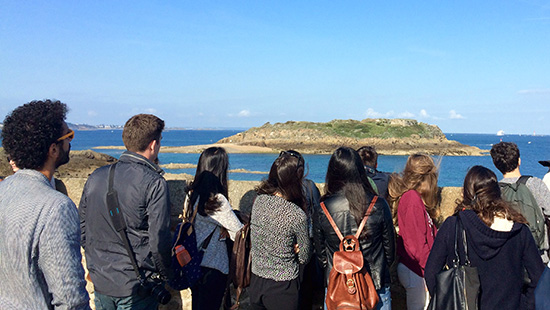 55%
of students choose fall quarter
33%
of students choose summer quarter
Study Abroad Enrollment by College or School
Students from all undergraduate colleges and schools study abroad.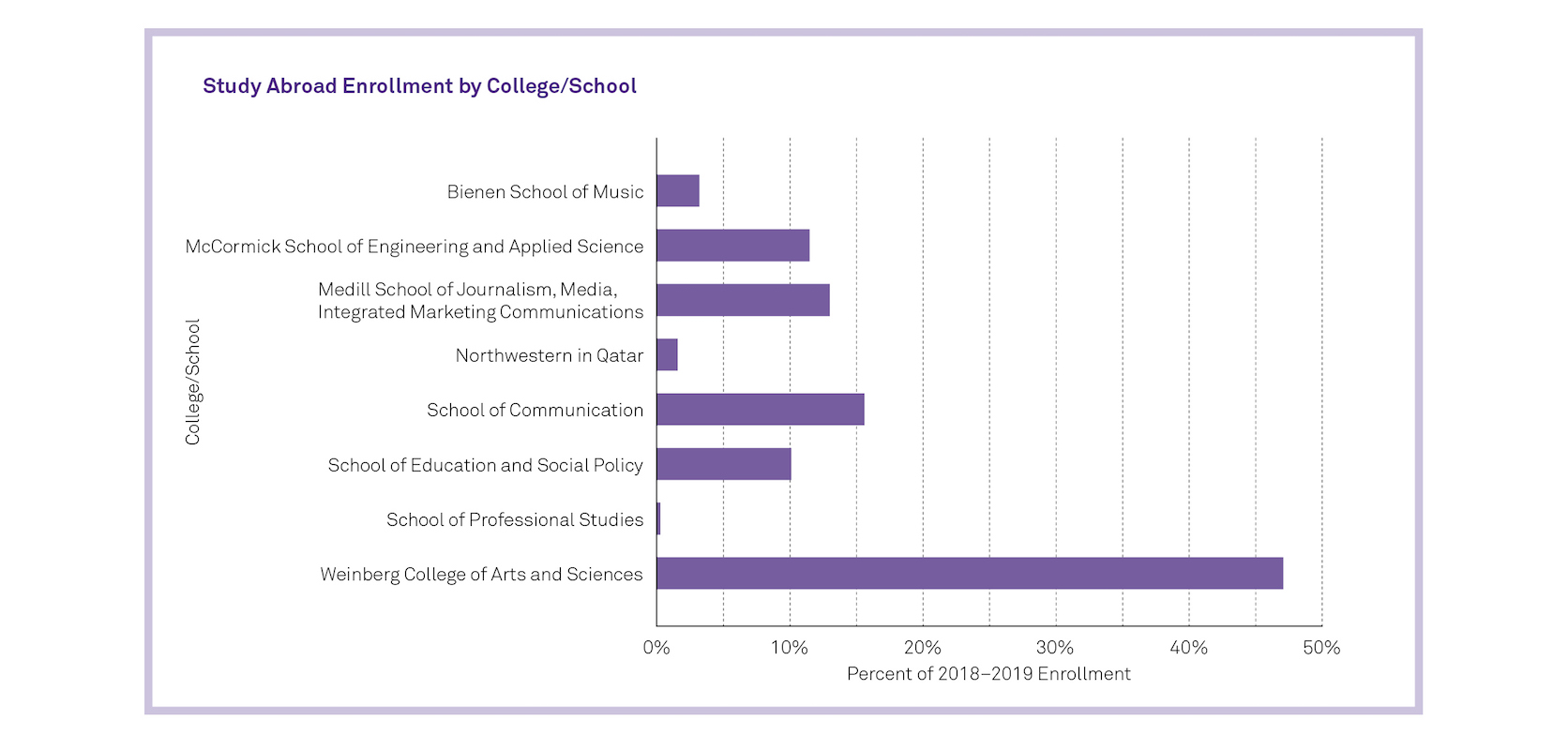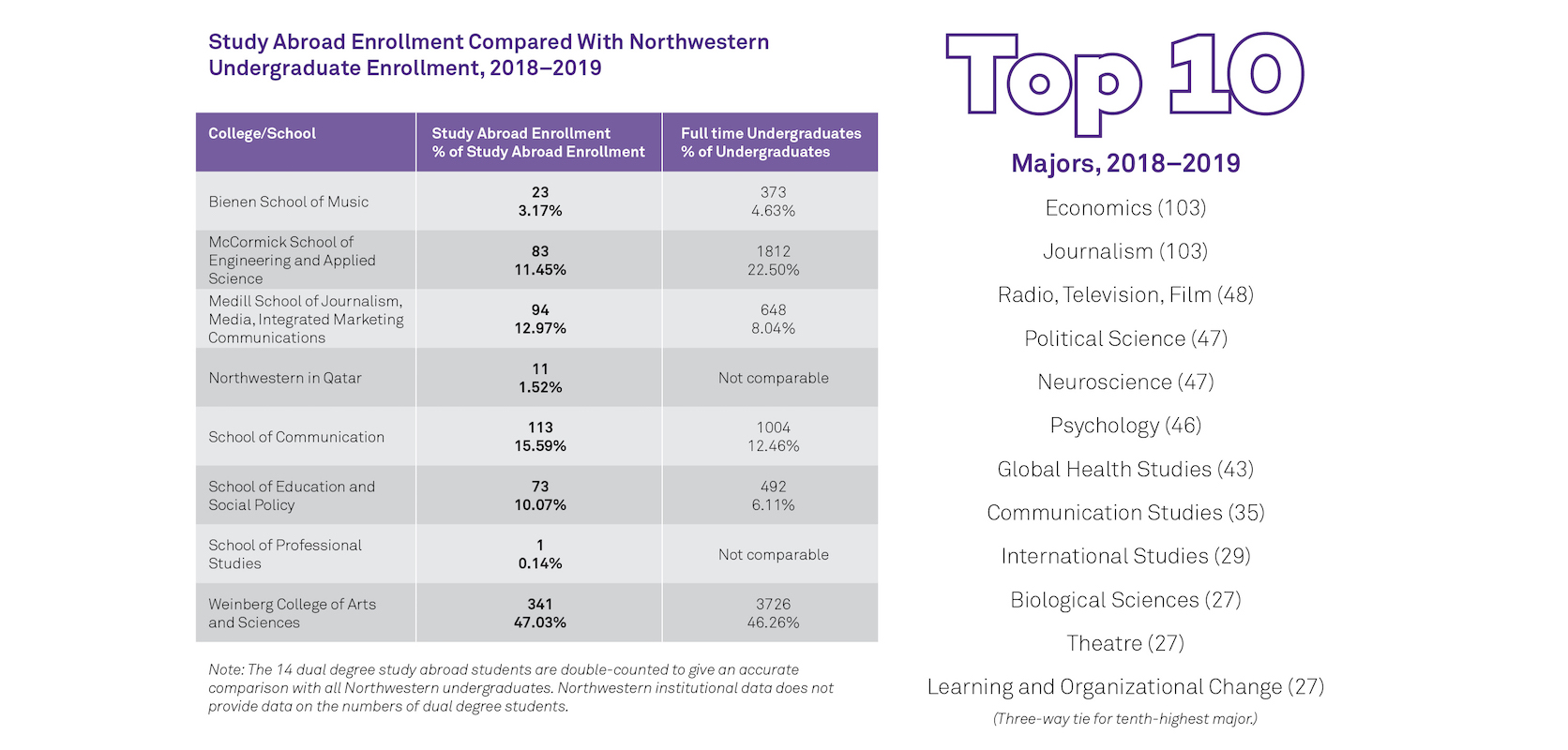 Student Identity Abroad 2018-2019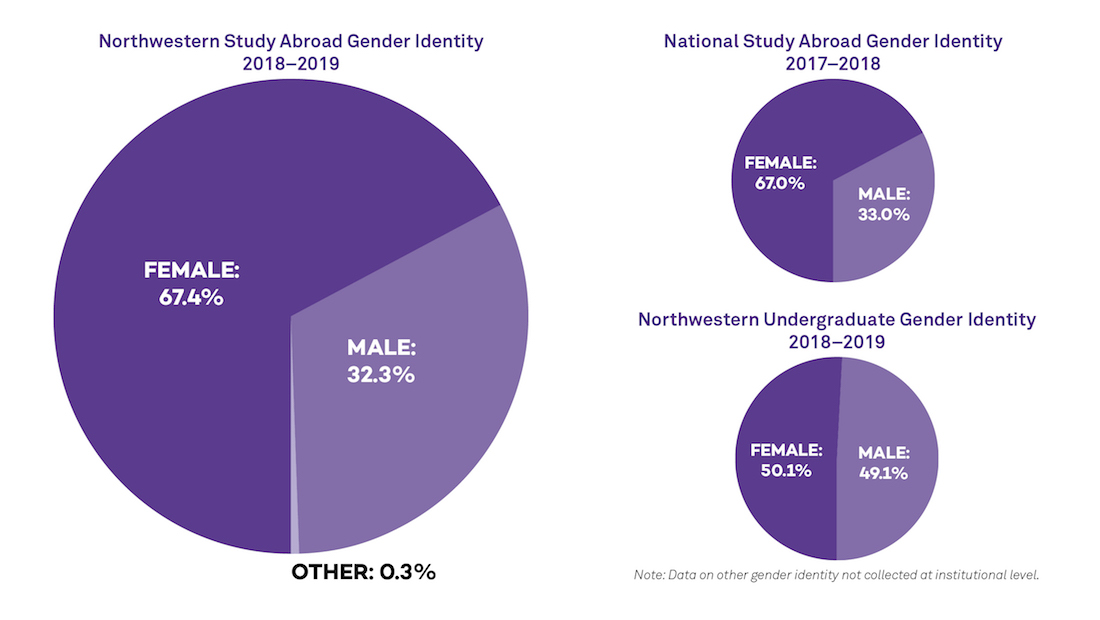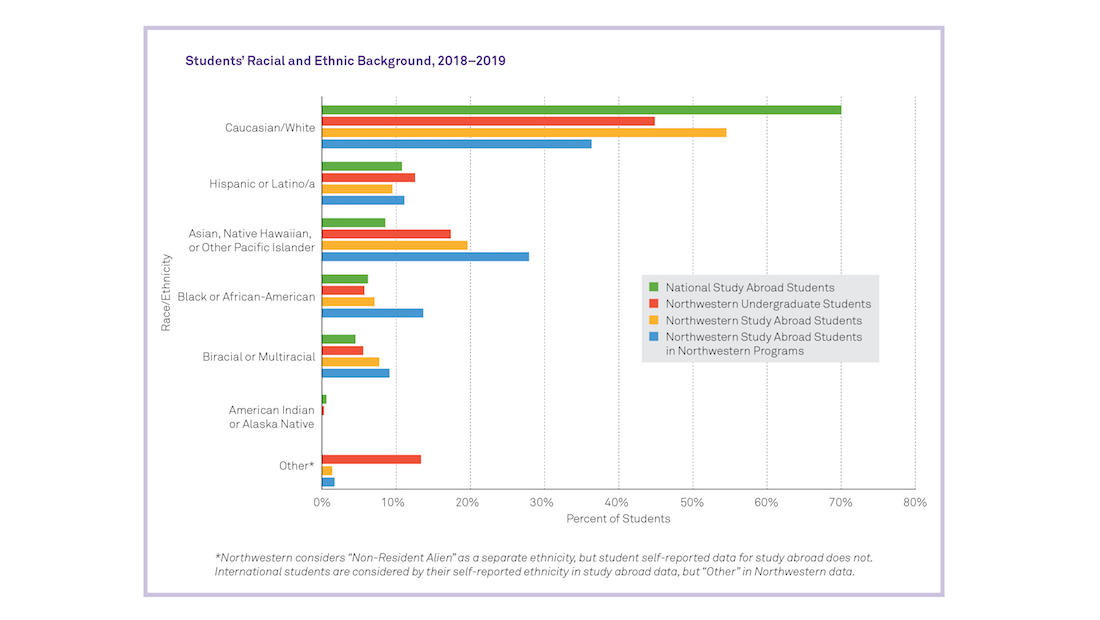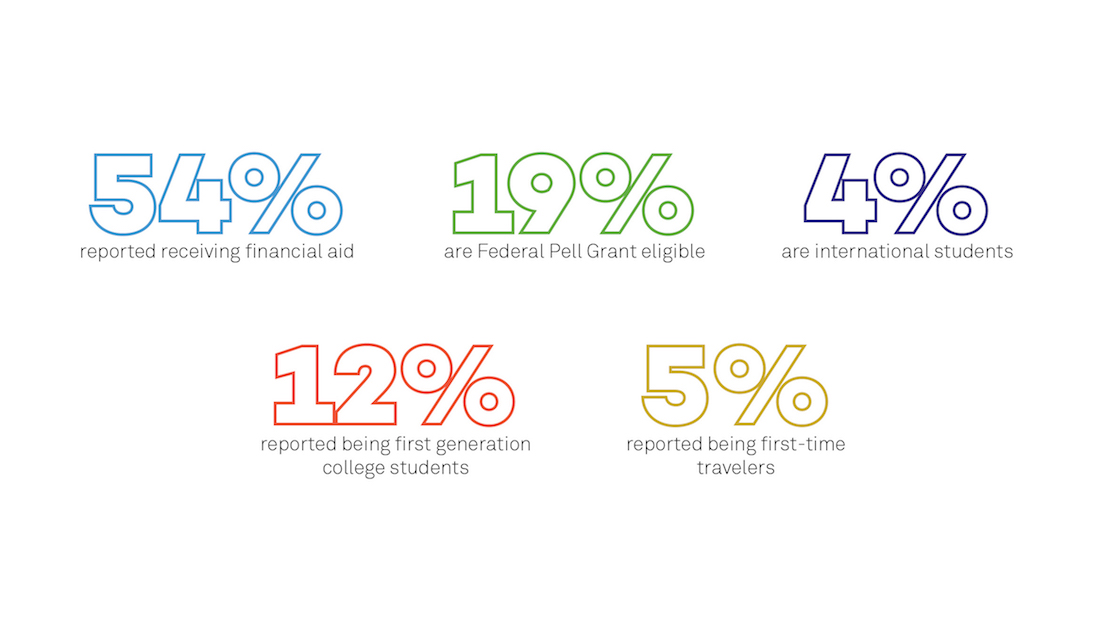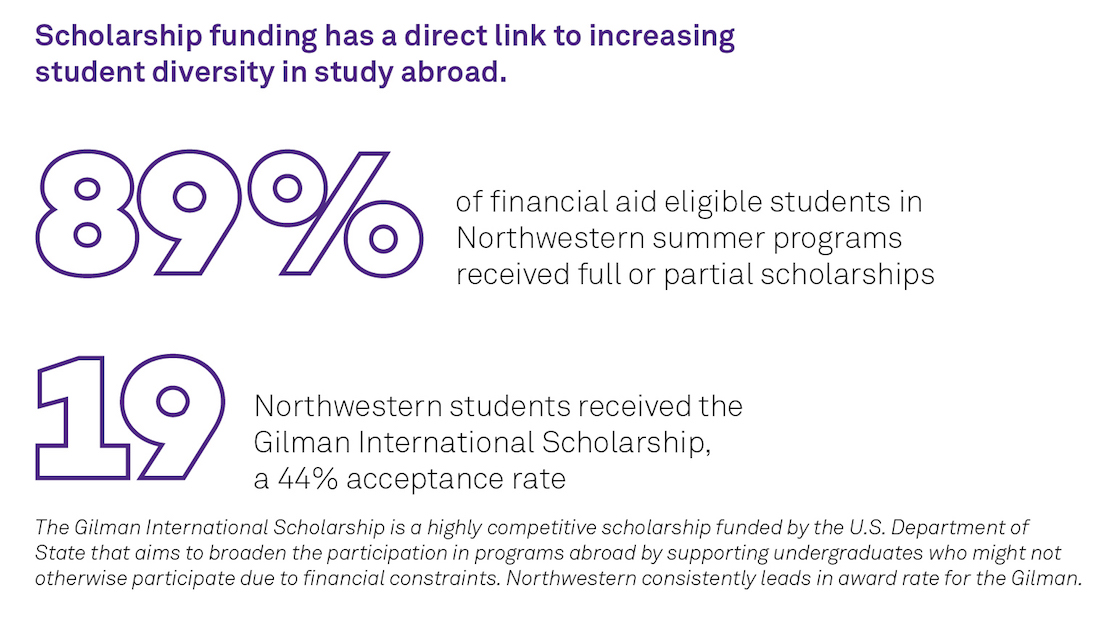 Learn how GLO supports students of various identities:
Questions?
All data inquiries can be directed to Whitney Bennett, Study Abroad Program Manager & Information Systems Analyst.