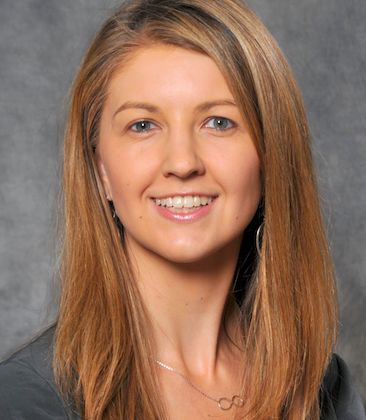 Amanda Stasinski
McCormick School of Engineering and Applied Science
Associate Director
Department/Campus Unit/Employer: Kellogg Certificate Program for Undergraduates
School: McCormick School of Engineering and Applied Science
University Affiliation: Staff/Administrator
Country: Chile
Region: Americas
Talk to me about: First Time Traveler
Amanda has been working with Northwestern University since 2011 and joined the Kellogg Certificate Program for Undergraduates in 2018.  She previously held multiple roles within Northwestern's McCormick School of Engineering and Applied Science, which allowed her to advise and support both undergraduate and graduate students.  Amanda received a bachelor's degree in public policy and a master's degree in higher education from the University of Michigan.
Impactful International Experiences
Study abroad never worked well with my class schedule, work, and housing as an undergraduate, but I had minored in Spanish and wanted to have an immersive experience to increase my fluency. Following my masters degree (which I received immediately following my undergraduate degree), I lived and worked in Chile for about six month through a program called English Opens Doors, which was sponsored by the United Nations Development Fund and the Chilean Ministry of Education. Through the program, I spent a month in intensive advanced Spanish language classes in Santiago, had three weeks to travel (during which I traveled south to Patagonia and back up through Argentina visiting cities like Bariloche, Buenos Aires, and Mendoza), and then I taught English for about 4 months (one semester) in a small city called Tocopilla, which is located on the Northern coast in the Atacama desert. I also led some summer English camps and such prior to my arrival in Tocopilla. I taught students from in grades 5-9, focusing on ways to make English fun. I lived with two separate host families during my time in Chile - one in Santiago and one in Tocopilla. Living abroad, even for only 6 months, is by far one of the best things I have ever done. It built a level of independence and confidence in me that would have been difficult to develop had I not been abroad. Living abroad was also the one thing that finally enabled me to move beyond a basic proficiency in Spanish to a basic level of fluency (unfortunately, I have lost some of this). I still have friends that live in Chile and always strongly support students who seek their own international experiences.
Why Study Abroad?
Study abroad helps students learn more about themselves and the world around them. It inspires independence and a new way of thinking.