June '23 Move Out
The information below is for residents of undergraduate residence halls, residential colleges, and special interest communities. For graduate housing closing procedures, visit the June '23 Graduate Closing webpage. 
 Important information about Spring Quarter 2023 closing and move-out is included below. If you have any questions, please contact your Resident Assistant or Resident Director. 
The residence and board contract states that each student must vacate their building within 24 hours after their last final exam. All undergraduate residence halls and residential colleges close at noon on Saturday, June 10, 2023. Students granted late stay extension from the groups listed below must move out of current assignments by 12:00 p.m. on Tuesday, June 13, 2023. Students engaged in residential summer programs or with a summer housing contract will have the ability to stay through the start of their summer assignment. 
Students who will automatically be approved for late stay include:

graduating seniors

commencement volunteers

students participating in approved academic programs

siblings of graduating students

students engaged in residential summer programs

those with a summer housing contract
Other students who want to stay after noon on Saturday, June 10, 2023, need to apply through the Late Stay Application and receive approval to stay late. The application will be open May 1-26, 2022. The cost from June 11-14 is $50 per night and will be charged to the student account except when a summer program has included the nights as part of their contract. Approval notifications will be made via email on a rolling basis for late stay requests.
*Note: Even if you are included in one of the above automatically approved groups, you must still apply online to stay late.
Check-Out
To check-out, the following steps must be completed: 
Prepare room by completing all items on the checklist below

 

As you are leaving your room, complete the checklist items on your door, then complete the online Self-Check-Out Form at

http://bit.ly/nucheckout

. 

 
Failure to complete either of these steps will result in an improper check-out fee of $50. 
Preparing Your Room for Check-Out
Here are the steps to complete your check-out:
Complete the "Closing Checklist" list as detailed below (and posted on your room door)

Pack/remove your belongings

Clean your room/suite/apartment

This includes sweeping or vacuuming floors, dusting or wiping all surfaces clean, removing all tape, stickers, etc. from surfaces, and your bathroom and kitchen (where applicable)

Dispose of waste/recycling in proper receptacles

Ensure all furniture allocated to the room is present

Close/latch windows and close window coverings

Set your air conditioning unit to cool and low fan.  If you have a window A/C unit, please set the temperature to 70 degrees

 

Double check room/suite for personal belongings

Turn out lights and lock the door

Complete the online Self Check-Out Form
Each resident must submit an online Self-Check-Out Form to complete Move Out. 
bit.ly/nucheckout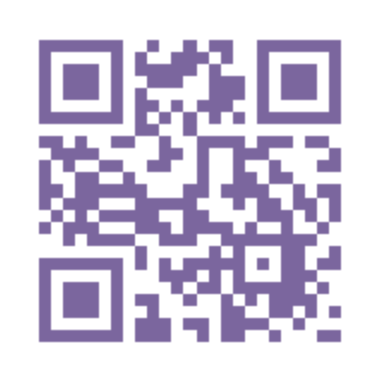 Failure to complete the checklist items and/or to complete the online Self-Check-Out Form may result in an improper check-out fee of $50. Students who do not check out by the building closing time will be charged a $100 late check-out fee.
What to Expect as you Check Out / Damages
Residential Services staff will review the condition of your room and may assess charges to restore the room to its original condition, remove excessive trash or belongings, and/or cleaning. Charges will be equally split among residents as appropriate. If a student wishes to take full responsibility for a damage charge, they should email a short statement to their Resident Director from their Northwestern student email account. Public area damages, including trash or other items left in hallways, will be charged to the residents who live in the area. Students who receive damage charges will be notified by email. Belongings left in the room after checkout will be donated or disposed of 7 days after the student checks out.  
Garbage, Recycling & Donating
All garbage and recycling should be deposited in proper locations. Garbage and recycling materials are not to be left in hallways or lounges due to fire egress concerns. Items left in the hallway may result in fines split among the members of the community.
To assist with the expected increase in garbage, extra dumpsters will be placed in the following areas during finals week: 
726 University Place (in front of Chapin)

 

655 University Place (across from South Mid Quad)

 

626 University Place (east side of Shepard)

 

2305 Sheridan Road (in parking spots at SE corner of the Goodrich parking lot) 

 

2407 Sheridan Road (at Patten Gym parking lot)

 

2400 Sheridan Road (west side of Elder Hall, near loading dock)

 

2315 Sheridan (north side of the building, along the woodchips/near bike racks)

 

2420 Campus Drive (Between Kemper and 560 Lincoln) 

 

1915 Maple (Engelhart parking lot)

 

1820 Sheridan (near Jones – along the 1835 Hinman south wall) 

 
Residential Services is partnering with SustainNU who is providing Take It or Leave It stations in the lobbies of most buildings between June 2 and 10, 2023. Please leave any usable items (clothing, non-perishable food, room supplies) and feel free to take anything that you find useful. Remaining items will be collected on Saturday, June 10 and donated. 
Mail
The last day for undergraduate mail delivery for the current academic year is

Thursday, June 8, 2023.

All USPS First Class mail will be forwarded to

forwarding addresses provided in CAESAR.

 

First class mail does not include bulk mail, periodicals (newspapers, magazines, etc.) or items from private carriers (UPS,

FedEX

, etc.). Make sure to update your address information with banks, periodicals, and online shipping orders to continue receiving mail over the summer. Mail service for new students and returning residents will resume in early September

.

 

For more information on summer forwarding, visit:

https://www.northwestern.edu/living/services/mail/mail-forwarding.html

 

 
Summer Storage
Residential Services and USS have partnered to bring returning residential students competitive summer storage and shipping prices. Visit USS' website for pricing and additional information. 
Please note that on June 6 USS added capacity to accept additional customers. If you previously attempted to schedule and there were not openings, please visit the website again for assistance.   
Other Information
24-hour quiet hours begin at 5:00 p.m. on Friday, June 2, 2023, and end at 5:00 p.m. on Friday, June 9, 2023.

 

Please remember that NU parking policies remain in effect during move out periods. Observe all signage and regulations accordingly. Please note that parking is prohibited at all times on Emerson Street. Students living in buildings along Emerson Street should load vehicles on University Place. All lots require permits from 8:00 a.m. to 4:00 p.m. on weekdays and some spaces are reserved 24 hours. Do not park in fire lanes or block traffic lanes while moving out. You are permitted to utilize any regular parking space in

residential parking lots

for two-hour parking as you are actively moving out. Once you are done loading your vehicle it must be moved to the North or South Campus Parking Garages. Daily permits are available to any student or parent for $9.00. Daily permits can be purchased at the Parking Office or by parking in either the North or South Parking Garage. Visit the

Evanston campus parking website

for more information.

 

 

Information about meals during finals week will be available on the

Northwestern Dining website

 

 

Please watch your email, the residence hall TVs, and bulletin boards for additional information about closing.

 
Questions?
Please contact your Resident Assistant or Resident Director.