Single Bedroom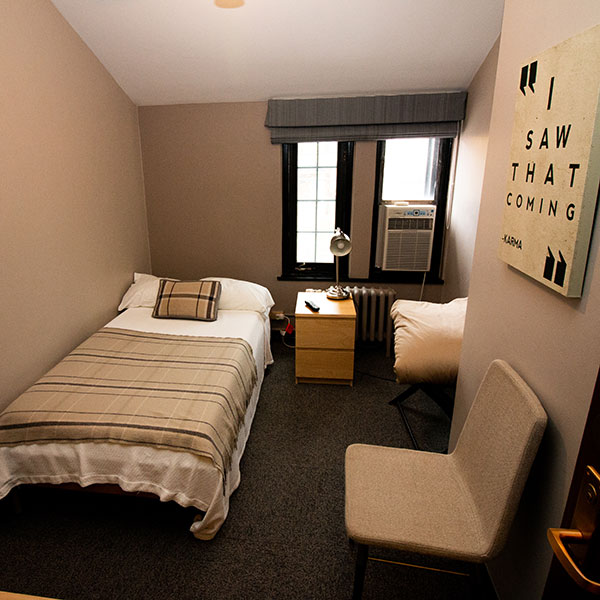 The single bedroom is ideal for an individual needing a bed to rest their head after a long day. This space provides a twin bed and allows its guest to control the heating/air conditioning to ensure maximum comfort. The wall mounted television, equipped with Xfinity Cable, ensures that you never miss a show!
The single suite contains a semi-private bathroom with a bathtub/shower combo, adjacent to the suite.
This suite charges $80.00 per night.
If you are interested reserving this space, please complete the Guest Suite request form and we will process your request accordingly.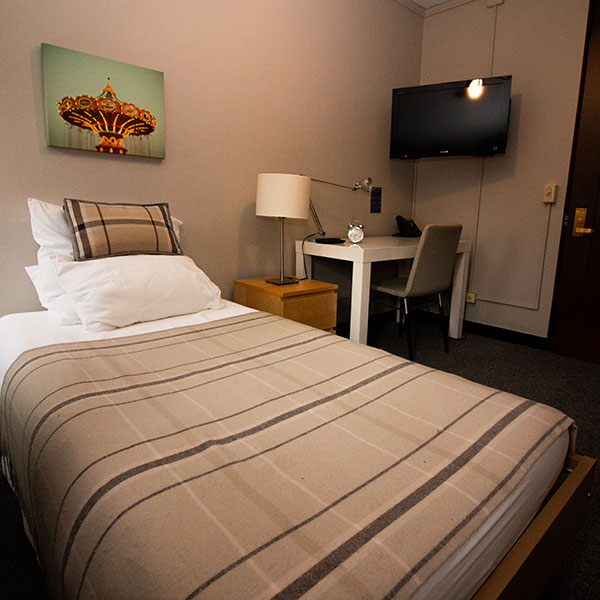 In the event that the guest suite is no longer needed, please email us at GuestSuites@northwestern.edu no later than 3:00pm the day before your arrival and we will cancel your reservation without penalty.  Any cancellations within 24 hours of the check-in time will be subject to a $50.00 fee.
Virtual Tour