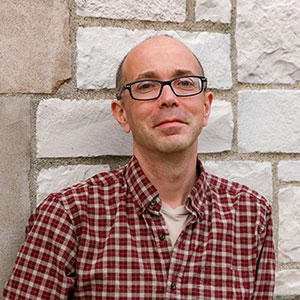 Faculty-in-Residence | Southwest Area
Ben already plays multiple roles in the undergraduate experience. He is Assistant Chair and Lead Adviser in a large major (Psychology), and he will conclude a three-year term as Faculty Chair of Shepard Residential College in spring 2018. Ben's teaching and writing revolve around statistical and research methods, though his background in clinical psychology has informed syllabi and publications around topics such as adolescence and parenthood.
Awards and Honors
Associated Student Government (ASG) Faculty Honor Roll (2012, 2015).

Award for Excellence in Teaching, Northwestern University Undergraduate

Psychology Association (2014, 2016).

Weinberg College Arts and Sciences Alumni Teaching Award (2014).

Panhellenic Faculty Appreciation Award for excellence in undergraduate 

teaching, (2013).