Shepard Residential College
Shepard Residential College
College Staff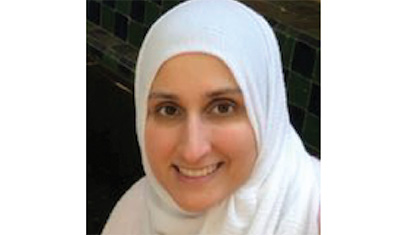 Faculty Chair
Fatima Khan, Middle East and North African Studies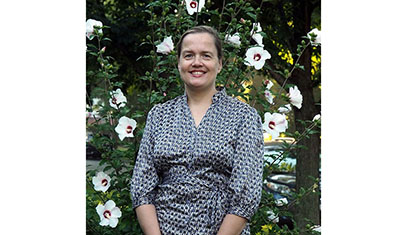 Associate Chair
Beth Pardoe, Office of Fellowships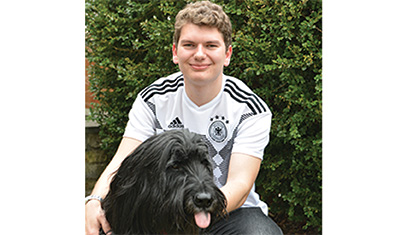 Assistant Chair
Jakob Reinke, Materials Science
Faculty Chair's Welcome
Welcome to Shepard Residential College. We are a multi-thematic college and, as such, we embrace many different interests. In fact, the best word to describe us is diverse—and at Shepard, we mean this is every sense of the word. Diverse backgrounds, diverse interests, diverse views, diverse passions and hobbies—you will find them all at Shepard.
The diverse interests and backgrounds make for lively discussions in our cozy home at the South Mid Quads. In addition to having conversations on a range of topics (academic and otherwise), students gather to watch films and television in our lounge, or to play ping-pong, XBox, or one of the many board games that comprise Shepard's collection. Whatever your interests and hobbies, you will find a home at Shepard.
Shepard has a dedicated dining room within the larger Allison Hall Dining Room. Here you will find some of our many faculty Fellows enjoying lunch or dinner with the students. Our Fellows come from a variety of disciplines, ranging from engineering to economics, from psychology to chemistry. The Fellows' interests complement the diverse interests of the students.
We invite you to visit and to consider joining our community of Sheep!
Shepard Residential College Fellows and Graduate Associates
| Name | Position | Department |
| --- | --- | --- |
| Henry Binford | Professor | History |
| Malia Bowers | Graduate Associate | Political Science |
| Sara Broaders | Professor of Instruction | Psychology |
| Rives Collins | Professor | Theatre |
| Rifka Cook | Associate Professor of Instruction | Spanish & Portuguese |
| Ricardo Court | Senior Lecturer | Political Science |
| Ben Gorvine | Professor of Instruction | Psychology |
| Joanna Grisinger | Associate Professor of Instruction | Center for Legal Studies |
| Claudia Haase | Associate Professor | Education & Social Policy |
| Jim Hornsten | Professor of Instruction | Economics |
| Liz Kinsley | Associate Dean, Director Undergraduate Admissions | Undergraduate Admissions |
| Deanna Langle | Chaplain | Lutheran Campus Ministry |
| Craig Langman | Professor Emeritus | Feinberg School of Medicine |
| Sidonia McKenzie | Assistant Professor of Instruction | Economics |
| Fred Northrup | Professor of Instruction | Chemistry |
| Scott Ogawa | Associate Professor of Instruction | Economics |
| Mark Sheldon | Distinguished Senior Lecturer Emeritus | Philosophy |
| Michael Simon | Executive Director | Hillel |
| Jennifer Tackett | Professor | Psychology |
| Alvin Tillery | Associate Professor | Political Science |
| Julie Windsor-Mitchell | Director | University Christian Ministry |
| Mark Witte | Professor of Instruction | Economics |