Global Engagement Coalition
Global Engagement Coalition
Global Engagement Coalition
**Applications no longer being accepted for 2022-23. Check back next fall!**
Northwestern Buffett invites registered student organizations to join the Global Engagement Coalition and affiliate with the Buffett Institute for Global Affairs through a program of support and mentorship. Affiliated groups will participate in twice quarterly Global Engagement Coalition meetings and workshops (during winter and spring). These workshops will explore relevant themes in alignment with the United Nations Sustainable Development Goals (SDGs), informed by the Northwestern Leadership Framework and according to principles of ethical practice for community-engaged learning, research and service.

The Global Engagement Coalition provides student group leaders the opportunity to:

Participate in a community dedicated to confronting global challenges
Explore issues of solidarity, social justice and ethical global engagement
Develop capacities for collaborative, global leadership

Student groups who affiliate with Northwestern Buffett will:
Commit to participate in all Global Engagement Coalition meetings which encourage the building of communities and allies in confronting global social, economic, political and environmental challenges. 
Designate 2-5 officers/members to regularly attend these meetings. Buffett will convene twice quarterly Coalition meetings for student groups to develop a community of practice around shared commitments to these global challenges through reflection on planned programming and community concerns.
Receive invitations to events with campus speakers
Request that programming and events are promoted and highlighted through Buffett communications channels
Request space for meetings and events
Explore and make connections to an international network of partners institutions at the Buffett Institute for Global Affairs according to mutual objectives
Learn from faculty, staff, students and other experts committed to ethical global engagement
Request ad hoc advising from the Buffett Institute staff. The Buffett Institute does not have the capacity to formally advise all its affiliated student groups, but we are happy to meet with groups as issues or questions arise related to ethical global community engagement.
Commit to submitting a members list upon affiliating
Provide an annual report at the end of the academic year 
Which groups receive affiliation?
We mentor co-curricular student groups that think critically and act responsibly with regard to the global social, economic, political and environmental issues they care about. Affiliated student groups' missions and activities align with the Northwestern Buffett Institute's
mission and goals
. Groups that affiliated with the coalition in 2021-22 are encouraged to re-apply. Submit your group's 
application for the 2022-23 Global Engagement Coalition by December 16, 2022. 
What can funding support?
Groups host yearlong programming that engages a vast network of students, community partners and the public through community engagement, global partnerships, advocacy/activism, education/public scholarship, and more.
Groups seeking funding to support a student-led event or conference should consider how funds will assist the group with producing policy proposals, social impact, advocacy, etc. Funding
does not
support student group winter/spring/summer break travel, or student publications.
Student organizations submit annual proposals in response to an
application process
and must demonstrate how the organizations' work aligns with Northwestern Buffett's proposal criteria (see below). Most awards are expected to fall within the $500-$2500 range. Northwestern Buffett may consider larger awards for a small number of exceptional, high-impact projects. 
Representatives from affiliated student groups must commit to being present at every Coalition meeting during winter and spring quarters to receive full funding. 
Project Rationale and Proposal Criteria
We encourage groups to consider proposals for specific projects or initiatives that demonstrate and advance a dimension of your organization's commitment to justice, global citizenship and social inclusion. Please provide specifics for how the funding will be used (brief description, links, supporting materials, budget, etc.), including a description of the target audience, anticipated timeline and impact of the activity/project. In addition, please include the expected benefit to your organization the Northwestern University and broader communities, including:


a)  A description of your core values as an organization
b)  How your proposed project or activity aligns with 1 or more of the United Nations Sustainable Development Goals (
UNSDGs
)
c)  Efforts you will make to center community and build an ethos of ethical engagement and collaboration in your organization

2022-23 GEC Members
AIESEC
Engineers Without Borders (EWB)
Global Engagement Summit (GES)
GlobeMed
Kellogg Global Research and Consulting Group
Menstrual Equity Activists
Northwestern Global Brigades
Northwestern University Community for Human Rights (NUCHR)
Rotaract
ProjectMED
Join the Global Engagement Coalition!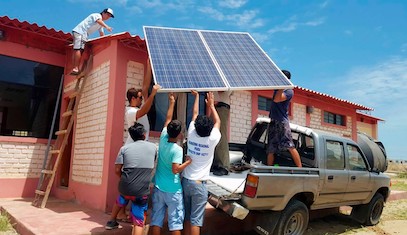 Apply Now
Check back next fall for the new application cycle.
Build Community
All affiliated student groups (2-5 members) commit to attending all Coalition meetings and submit an annual report at the end of the academic year.