Revolutionary Art: Insights on Independent Video Games from Samuel Weber Paper Prize Winner Delaney McCallum's Studies in Paris
Revolutionary Art: Insights on Independent Video Games from Samuel Weber Paper Prize Winner Delaney McCallum's Studies in Paris
By Bella Wilkes (Medill '22)
August 7, 2020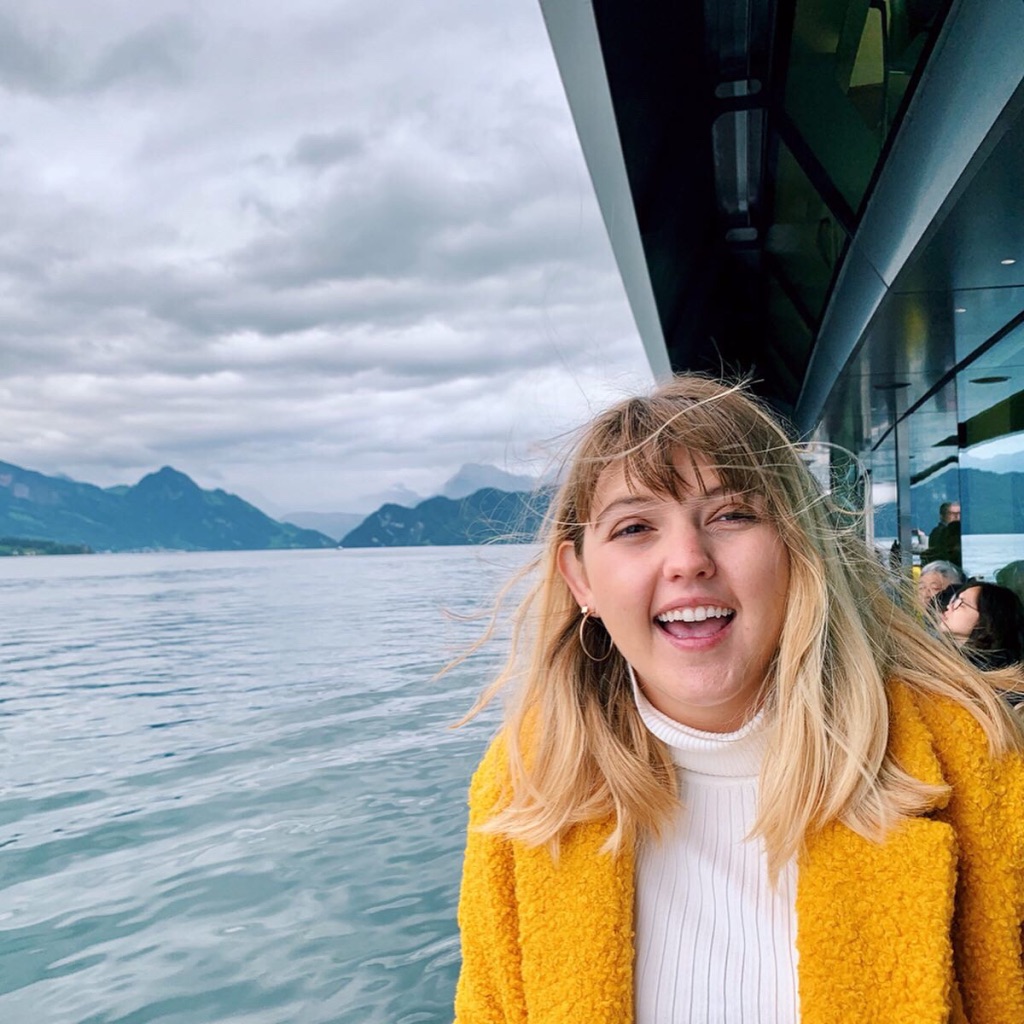 Delaney McCallum (School of Communication '21), a Radio/Television/Film major who concentrates in media and game design and comedy art, always wanted to study abroad. "Since I am a more artistic student," McCallum said, "I wanted to do a program centered on art or art criticism and theory and, of course, Paris is one of the art capitals of the world."
McCallum chose the Art, Literature, and Contemporary European Thought (ALCET) program, a fall study abroad program in Paris offered jointly between Northwestern and the Université Sorbonne Nouvelle – Paris 3 that allows students to explore Western modernity in the home of some of the world's most celebrated thinkers and artists. In addition to coursework related to French language, politics, and culture, students also participate in three theme-specific courses focused on European art, literature, and philosophy that include academic and cultural excursions to some of Paris' most influential artistic hubs and cultural sites.
"The ALCET program offers such a unique opportunity for students to gain an interdisciplinary understanding of the humanities and French culture," GLO Program Manager Karey Fuhs said. "Living and studying in a major hub of so many expressions of art and modern life brings a new dimension to students' cultural immersion, academic and career trajectories, and personal perspectives."
Through the program, students have the option of writing an original research paper as a capstone program experience, with support from their program professors and Northwestern PhD student mentors. These papers are entered into consideration for the Sam Weber Paper Prize, named for Dr. Samuel Weber, Avalon Foundation Professor of Humanities at Northwestern, Co-Director of the Program in Comparative Literary Studies, and Director of Northwestern's Paris Program in Critical Theory, which provides the graduate student mentors. 
McCallum's winning paper, The Revolutionary Potential of Independent Video Games, was selected for its originality and archival unconventionality and by its capacity to bring the theories and concepts encountered in the ALCET program and courses to bear into the analysis of the topic. 
"Ultimately, the essay assignment is a test on the material students read in the program, and Delaney passed that test with flying colors," ALCET Program Director and Northwestern Department of Political Science Professor Michael Loriaux said. "She used the works we read very effectively and accurately to explore a new medium, and Delaney is the first student ever in the program to have written about this topic. The prize decision was unanimous. And the competition was really tough. We received at least half a dozen papers that deserved the prize." 
Finding Inspiration in Paris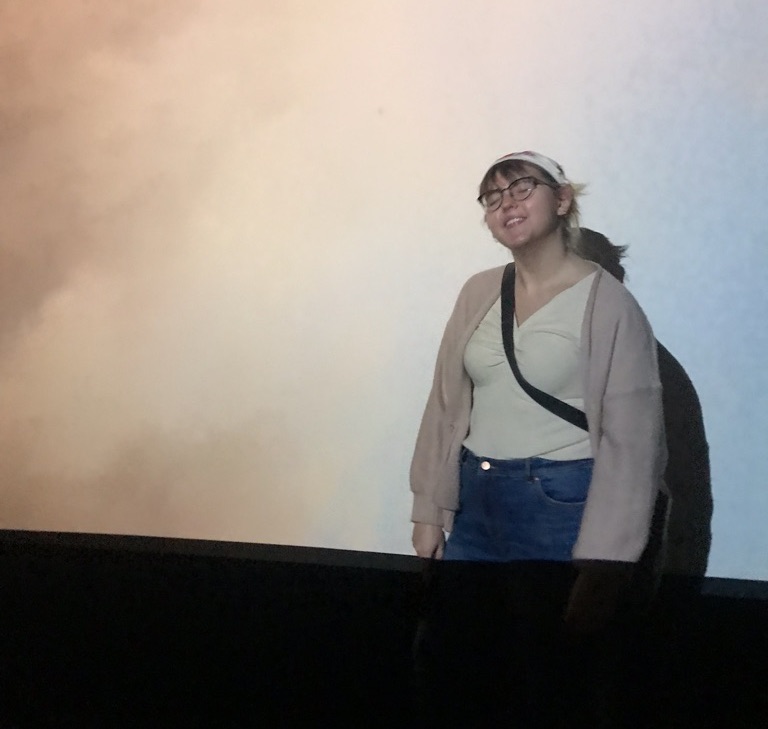 Immersing herself in Parisian culture greatly inspired McCallum's research paper, which focused on the artistic potential of independently made video games. Not only did she explore the city's most iconic classical art features, like the Arc de Triomphe and the Louvre, but she also discovered the vibrant and inspiring visual art scene. 
For example, Atelier des Lumières, or the Workshop of Lights, is an immersive multimedia exhibit that McCallum notes as one of the highlights of her study abroad experience. "This was such a cool and modern way to experience art and bring it to a modern age," she recalls.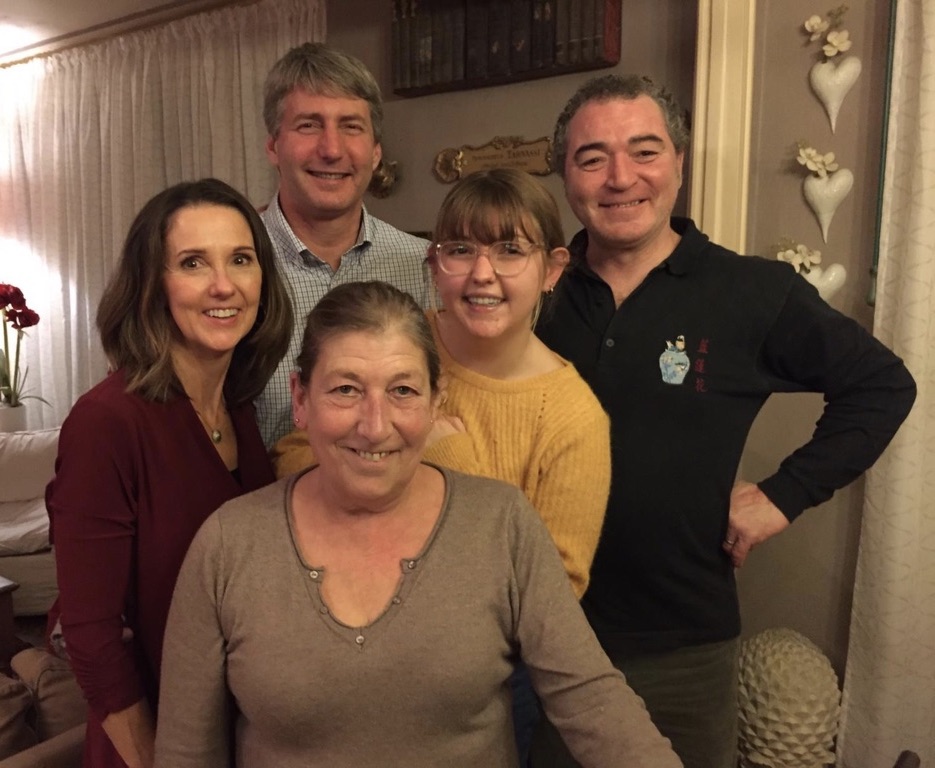 McCallum also opted to live with a French family as part of a homestay. She believes more fully immersing herself in French culture allowed her to better appreciate the insights Paris had to offer.
As an avid lover of video games and design, McCallum soon became inspired by her classwork and the modern art culture of Paris, ultimately deciding to write her research paper on independent video games and their power to highlight the experiences of discriminated individuals.
"We were all immediately taken by Delaney's topic. It was just – am I revealing my age? – so offbeat! It opened a whole new world for me about which I was completely ignorant," Loriaux said. 
Video Games As Art
Researching the field of independently made video games presented some difficulties for McCallum, as the medium is constantly evolving, making it hard to keep up to date. McCallum was also surprised to find a large amount of literature arguing against classifying video games as a form of art. So, before she could even begin to present her argument, McCallum felt the need to solidify the idea that video games are art and have the potential to be just as influential and inspiring as other classic forms of art. 
In her paper, McCallum analyzes video games that represent minority communities who, traditionally, are not featured in mainstream video games. She features games like Queers in Love at the End of the World, which is impossible to win to represent the real-life frustrations of discriminated queer individuals, and Dys4ia, a narration of an individual's gender dysmorphia.
"All of these games I talk about are progressive in themselves because they are representing unrepresented voices," McCallum said. "They bring issues to light that previously weren't present in the medium and make them accessible to a lot of people." 
Ultimately, McCallum argues that these independent video games have the potential to be transformative. "If enough people finally get access to these games, that is when the medium can become truly revolutionary," McCallum said. "These games need to be promoted more, because a revolution can't occur without them being accessed by a large number of people."
Looking Ahead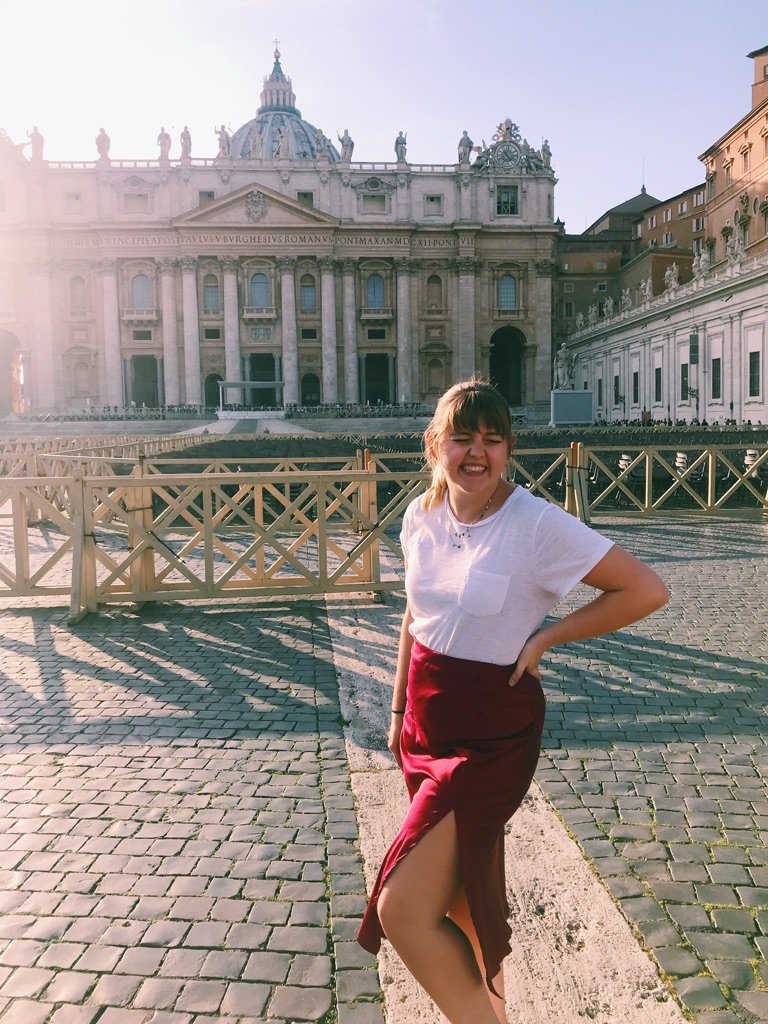 Above all else, McCallum hopes readers of her research paper will understand the importance of independent video games in bringing awareness about the daily struggles of marginalized communities to a large audience. For McCallum, winning the Sam Weber Paper Prize was just the cherry on top. 
"I'm really honored to win [the prize] for a paper I was so personally passionate and excited about," said McCallum. "Just to have this field of art so precious to me critically and academically recognized meant so much to me."
In the future, McCallum hopes to continue her research and involvement in the video game world. She has ideas of pursuing a graduate degree in animation and working with video game designers to help design her own independently-made games. McCallum said, "I'm just so passionate about showing people what a video game can be." 
Current and previous winners and runners-up of the Sam Weber Paper Prize can be accessed on the Art, Literature, and Contemporary European Thought program page.