From Paris to Evanston: Exchange Students Reflect on Their Study Abroad at Northwestern
From Paris to Evanston: Exchange Students Reflect on Their Study Abroad at Northwestern
By Margaux MacColl (Medill '20)
August 3, 2020
In fall 2018, Sciences Po - Paris student Lucia Rossignol was paired with Northwestern exchange students to show them around Paris. They became such good friends that when it was time to return to Chicago, the Northwestern students decided one thing: Lucia was coming with them.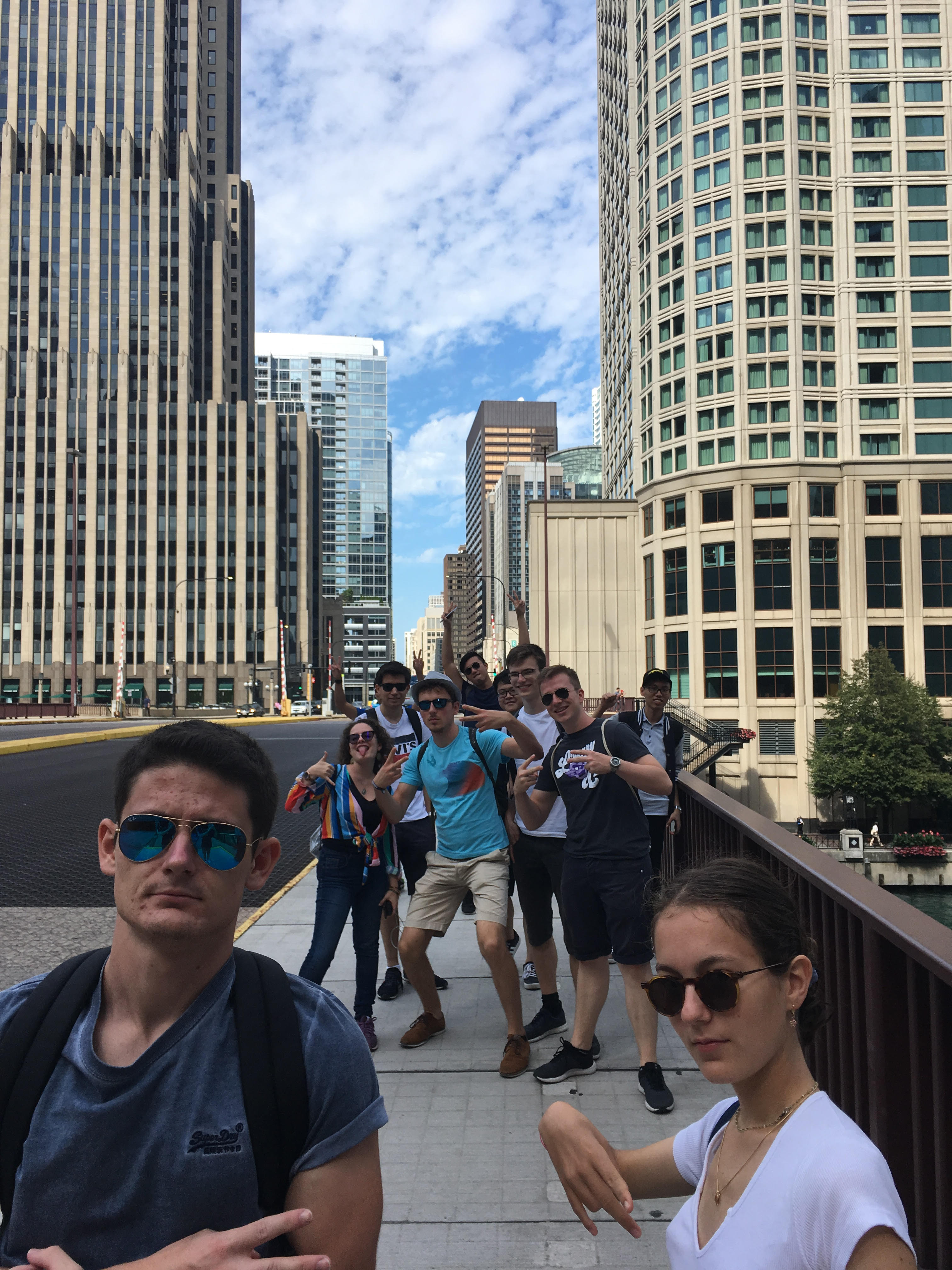 In the 2019-2020 school year, Northwestern welcomed four exchange students from Sciences Po, Lucia included.
"[My Northwestern friends] really encouraged me to come and do this year abroad with them," Rossignol said. "And I knew at Northwestern it would be possible for me to explore outside my major."
Sciences Po mostly offers courses in political science, so Rossignol saw Northwestern as a chance to explore her other interests.
"I had the time of my life in my painting classes," Rossignol said. She combined her passion for politics with her newfound love for the arts, taking a class in protest painting.
"I got to paint what I was angry about," she laughed. She spent her weekends in the art room by the windows, watching the seasons change as she painted portraits of life as a foreigner in the U.S.
Her art classes also showed her the differences between academic culture in the U.S. and France.
"[The art teacher] would put music on and everyone would dance while painting," she said. "With me coming from, you know, studying constitutional law all day at Sci Po, it was truly amazing."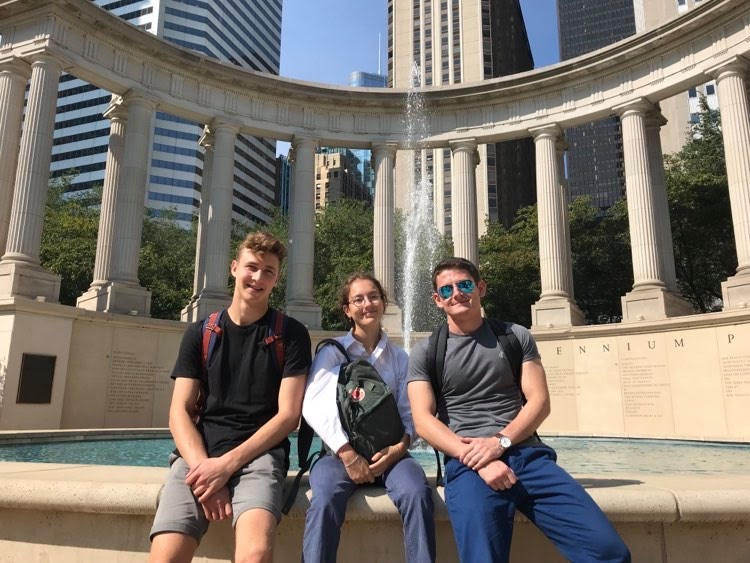 Yann Berthier, another Sciences Po exchange student, was similarly surprised by how personal the student-professor relationship was. For example, when he learned about maternal health in his global health class, the professor showed them pictures of her own pregnancy.
"No professors in France would do something like that—would make the class so personal," he said. He said at Sciences Po students have to be "very professional" when they address the professors. 
But the Sciences Po students did not cross the ocean solely for academics. Berthier and Rossignol both spent their year in search of quintessential American experiences. For Berthier, this meant going to see the Bulls "even if they are not that great." For Rossignol, it meant experiencing Evanston life to the fullest.
"I had never been to an American suburb," she said. "There was a party I went to—it was a summer night and we could see the stars. We were laying down on the lawn and everyone was happy."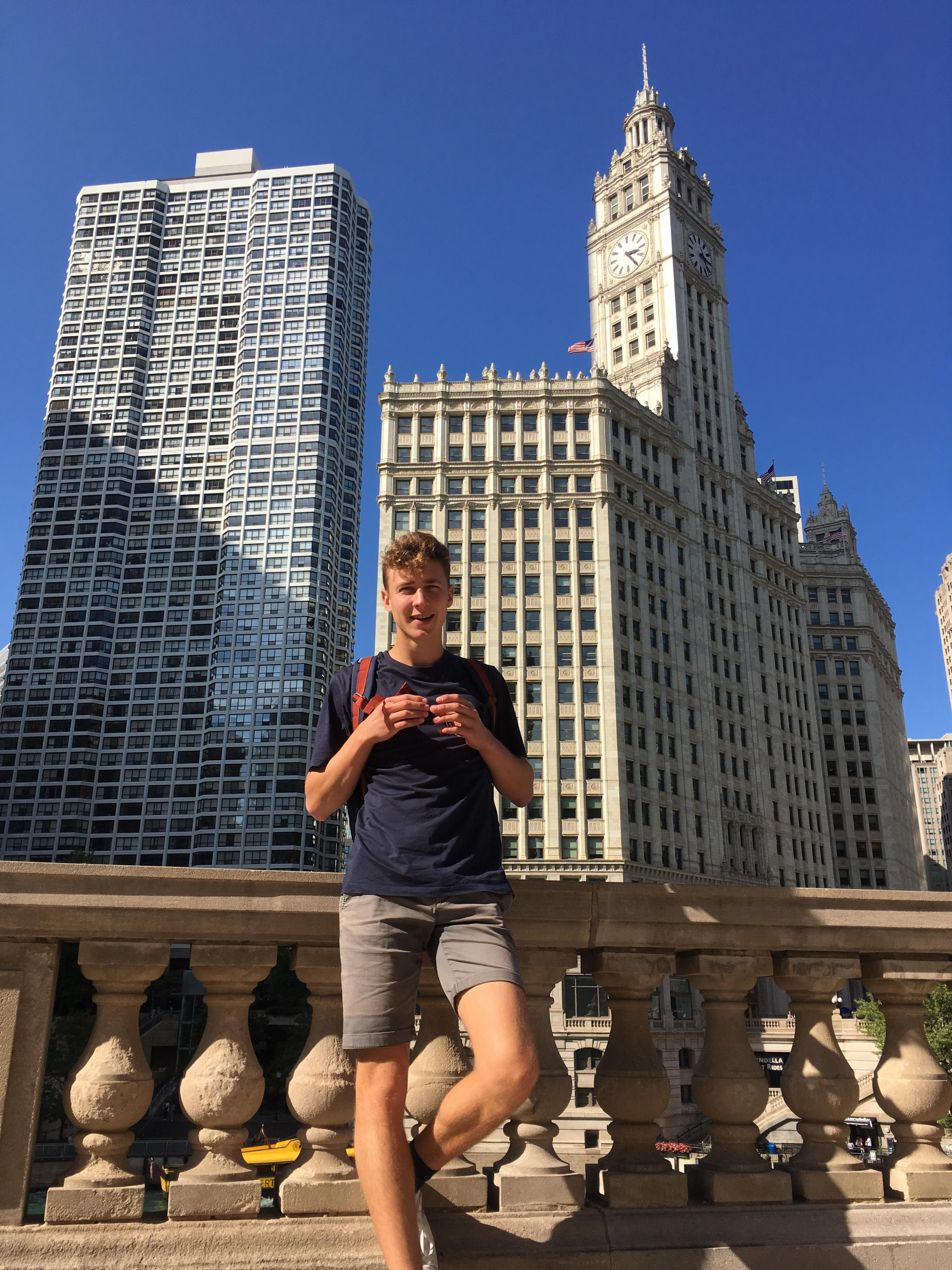 Beyond campus, they had the opportunity to explore the rest of the country. Rossignol visited Boston and San Diego, while Berthier spent Christmas with his family in New York City.
Everywhere he went, Berthier said one thing remained the same: the French accent was a hit.
"I was trying so hard to get rid of the accent. So hard!" he said. "But once I got here, I was like, it's the best thing. I would play it up on purpose. "
Unfortunately, their experience was cut short by COVID-19. When Rossignol found out that spring quarter was going to be remote, she only had a few days before her flight home.
"I got the time to say bye to campus, like I went to the lakefill and put my hand in the water," Rossignol said. "I was very sad. But also, in that moment, I realized the friends I made were almost like family."
Berthier is determined to return to Chicago one day and finish the year he started.
"I could not experience a spring quarter—a real spring quarter—at Northwestern," Berthier said.  "I'll come back one day for a real one."
Learn more about inbound exchange students' experiences.