First-time Traveler to Frequent Flyer
First-time Traveler to Frequent Flyer
By Gabriela Czochara (WCAS '21)
March 9, 2021
Northwestern alumna Stephanie Marin was majoring in Spanish at Northwestern when she decided to study abroad in the summer 2017, after her junior year, in Cochabamba, Bolivia through the GESI program. Despite not having traveled outside of the US before, Stephanie was excited to study abroad, especially since GESI offered such a unique experience that would allow her to live with a host family, gain some professional experience and gain insight into the community through working with an NGO, and have free time to become culturally immersed. In fact, Stephanie thinks that the main reason she was so  eager to go on the program was because she was a first-time traveler; she went into the program with an open mind with no expectations of what living in another country would be like, "there was no way I could be disappointed."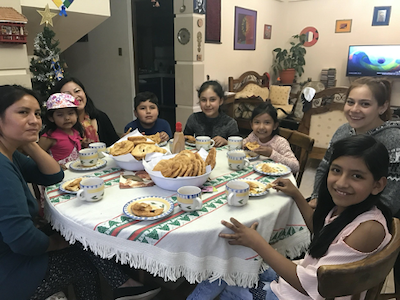 During her time in Bolivia, Stephanie was placed in an NGO called Tukuy Pacha Discapacidad Bolivia, which promotes legal rights for people with disabilities. Her placement with this organization was very fitting, as she had previously had experience in the legal world when working at the National Immigration Justice Center in the US. In Bolivia, she worked alongside a lawyer in the NGO and helped her with engaging the community and organizing legal workshops. Specifically, they worked on increasing the NGO's visibility through social media to reach to different clientele, and creating education materials about laws that were recently implemented. With a graphic designer, they were able to create and disseminate pictorial education materials for community members in order to accessibly explain these laws and their impact. The experience taught Stephanie a lot about how NGOs work and how "on the ground" they are; the small team in the NGO is very hands on with their clients to ensure that everything goes smoothly and it was clear to Stephanie that they were very passionate about their work.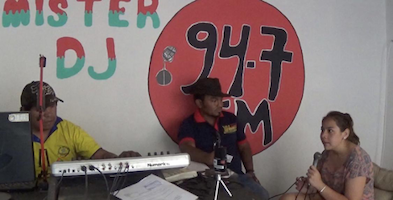 One of the most valuable parts of the program, however, was being able to stay with a host family. Stephanie grew close to her family and saw it as a great opportunity to form relationships and hold conversations regarding cultural differences, as well as a way to feel more integrated in the community— "It just felt like an extension of my own family." Her mother would cook traditional dishes for her and make sure to explain the significance of the foods she prepared. Her favorite memory of her host family is when they planned a weekend outing to Lago Angostura.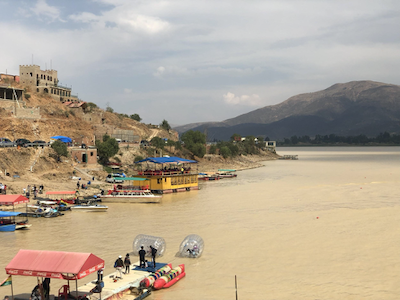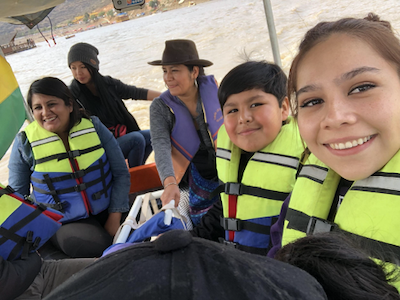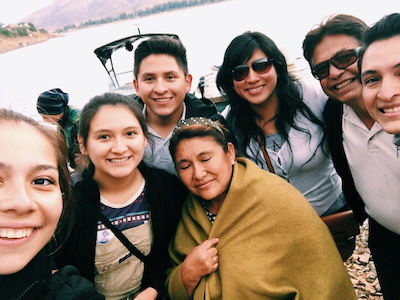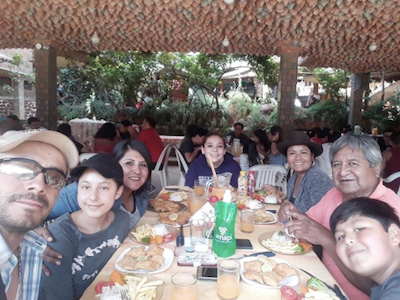 "It's a little lake and we went on a boat ride, it was really fun and exhilarating. Then we go and eat fish from the lake—they were really excited to take me out and show me some of the beauty of Bolivia, which I was really appreciative of, and I still have the photos that, to this day, I look back at. It just reminds me of good times and listening to music on the car ride there and talking." 
Studying abroad in Bolivia also made a huge impact on Stephanie's academic career; one day in Bolivia she met an Indigenous artist who showed her a book of poetry for which he had created the cover art, gifting it to her. That book, written by an Indigenous poet who wrote in Spanish and Quechua, became the basis of Stephanie's undergraduate honors thesis.
Upon returning to Northwestern for her senior year, Stephanie spoke with her advisor, Professor Nathalie Bouzaglo, and began reconsidering what she wanted to do for her honors thesis. Since studying in Bolivia had such an immense impact on her and allowed her to form impactful relationships, she decided that incorporating Bolivia and her experience would be the ideal way to finish her senior year. With the support and funding of Buffet Institute and the Northwestern Office of Undergraduate Research, Stephanie was able to go back to Bolivia only three months later in December of 2017, where she stayed at the home of the lawyer she worked with during the summer. In 2020, Stephanie went back to Bolivia for a third time on vacation where she was able to re-visit and connect again with many different host families. Her summer study abroad experience and her research "really sparked and reinforced my love for Latin American culture and my desire to continuously engage with different international populations."
Stephanie's role and impact in studying abroad didn't stop after her return to Northwestern—she found a lot of value in becoming an ambassador and a mentor for other students. She worked to promote initiatives at Buffet and to promote GESI, as well as share her experiences abroad and speak on different panels. She recognizes that, "I am able to empower individuals to see this is an opportunity that is open to them and that it's feasible and not something they should be scared of or hesitant towards…but something they should consider and actively seek out." In fact, Stephanie has had ambassadors help her throughout the study abroad process; meeting Buffet and GESI ambassadors in her classes prior to studying abroad allowed her to find a supportive community that answered her questions, shared their own experiences and made her feel more prepared for the program.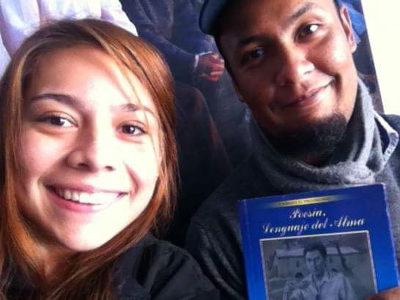 However, Stephanie isn't done traveling just yet. She recently applied for and is waiting to hear from the Fulbright English Teaching Assistant Award in Colombia, where she would stay for 10 months. She hopes that, around that time, she will be able to go back to Bolivia to visit her friends and family there once again, demonstrating that the relationships she's formed while studying abroad are everlasting.
"By studying abroad you're really challenged to grow as a person, you improve your communication because you have to engage with people who communicate differently than you and be mindful of how to start genuine conversations. You're also forced to grow because you're going to encounter challenges that will put you outside of your comfort zone that you will figure out how to navigate."