After Arrival
As you prepare for arrival in the United States, you my wish to refer to the resources in this section, which provide guidance and help for your first days on campus.
Welcome to Northwestern
Get information on the mandatory check-in for all exchange students, as well as other immigration essentials.
Arrival and Check-In
Get Involved
After you arrive, there are many opportunities to connect with our office:
Attend events, such as a pre-departure gathering for students preparing to study abroad at your university or in your country. You can be a great resource for them!
Follow Global Learning Office on Twitter and Facebook for news on everything happening in our office.
Serve as resources to students interested in going to your home university.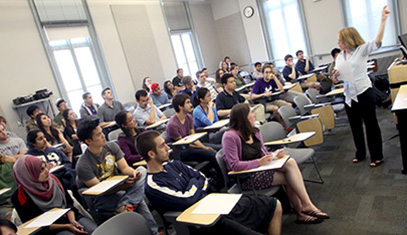 Academics
Review information about academic requirements and resources on campus.
Academic Requirements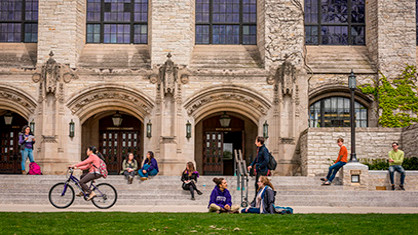 Campus Life
Get an introduction to all aspects of life on campus, including housing, health and wellness resources, student involvement opportunities and more.
Life on Campus