For Sale
The following goods are available for sale.
---
Computer Equipment
Kensington Comfort Gel Mouse Pad - $19.95
Brand new mouse pad with ergonomic gel wrist support. Reselling because the pad's material doesn't work well with my Logitech mouse. I recommend pairing this mouse pad with a Kensington mouse.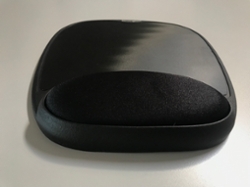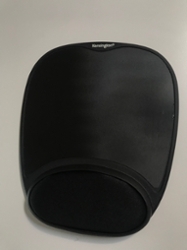 Abby Kisicki - kisicki@northwestern.edu
847-467-5735
WCAS Anthropology
Posted on 9/12/22
---
Copiers
No listings
---
Furniture
Leather Chair - $50 each
2 large brown leather chairs available; varying amounts of wear. $50 each
Liza Gaertner - l-gaertner@northwestern.edu
847-467-1863
University Enrollment
Posted on 9/23/22
---
Standing Lamp - $35
modern, ability to dim or heighten light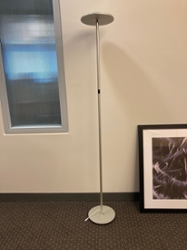 Debra Chandler - d-chandler@northwestern.edu
1.5702
International Institute for Nanotechnology
Posted on 3/8/22
---
Medical/Lab Equipment
Beckman CytoFLEX Flow Cytometer - 37K
Fluorescence channels activated are (as indicated in one of the photos): 525/40, 585/42, 690/50, 780/60, 660/10, 780/60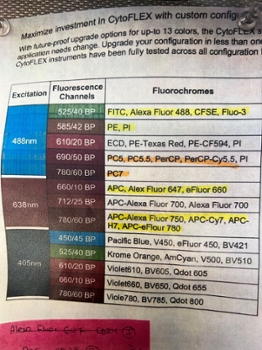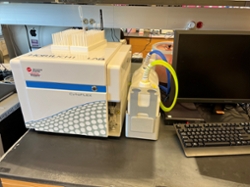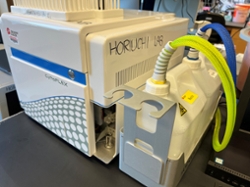 Dai Horiuchi - dai.horiuchi@northwestern.edu
312.503.4085
Pharmacology
Posted on 9/9/22
---
FC500 MCL Flow Cytometer System - $20,000 or best offer
Beckman Coulter Cytomics FC500 MCL Flow Cytometer System and accessories in good working condition. Company still supports the system. Five color, easy to use flow cytometer.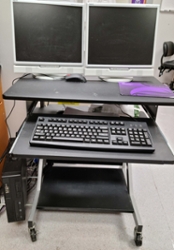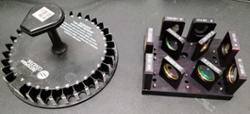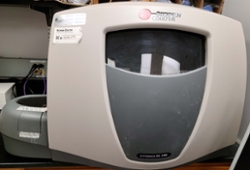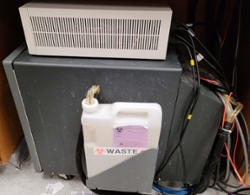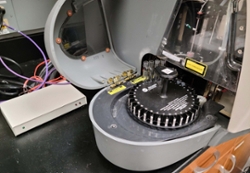 James M Mathew - James-mathew@northwestern.edu
312.908.5180
Surgery - Transplant
Posted on 8/2/22
---
Gel and Blot Imager - $7,000
LAS 4010 Gel Imaging System. Fully Functional. Includes computer w. software
 The  LAS 4010 gel imaging system allows visualization, imaging  of macromolecules in stained gels, fluorescent gels and chemiluminescent blots. The system can also image test tubes, petri dishes, plates, etc.
Detector

6.3 megapixel cooled CCD camera for long exposures.
Excitation Sources

UV transillumination (312 nm).
White light transillumination.
Epi Red (630 nm), Green (520 nm), Blue (420 nm), and white lights.
Emission Filters

605DF40 (Filter for detecting EtBr).
Y515-Di (Filter for blue LED).
575DF20 (Filter for green LED).
R670 (Filter for red LED).

Gel Area: from 10.5 x 7 cm, up to 21 x 14 cm.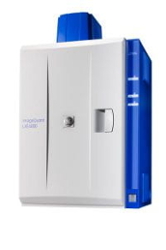 Arabela Grigorescu - a-grigorescu@northwestern.edu
847.491.7610
Molecular Biosciences/ Keck
Posted on 7/21/22
---
BioXp™ 3200 system - $3,000 or best offer
BioXp™ 3200 system automated synthetic biology workstation for building gene fragments, clones, and libraries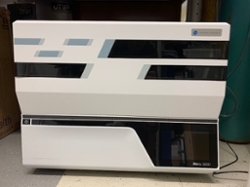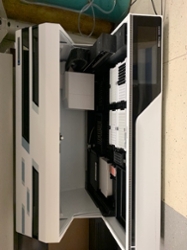 Tatiana Abramova - tatiana.abramova@northwestern.edu
708.262.1321
Pharmacology
Posted on 5/24/22
---
comPOUND -20 storage freezer - $9,000
comPOUND provides secure storage for 2D barcoded tubes at -20??C, +4??C, and ambient temperature.  Its innovative carousel system delivers high density storage within a small footprint, compact unit and allows for rapid retrieval through the convenient vending machine style design. The modular approach allows facilities to scale flexibly, connecting individual units across locations using innovative and reliable pneumatic transport technology.
Steven Matz - s-matz@northwestern.edu
847.406.9038
Office for Research
Posted on 5/24/22
---
TE2000U with CCD camera, bright field and fluorescence - $6,000, negotiable
TE2000U acquired in 2002. Equipped with CCD camera, bright field/fluorescence imaging, in good condition, software included. magnification dial 1-1.5x needs to be fixed, otherwise fully working.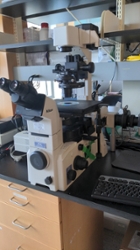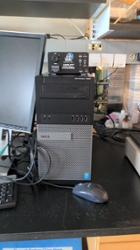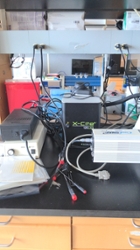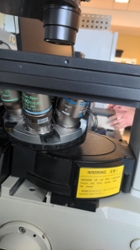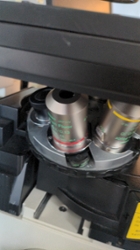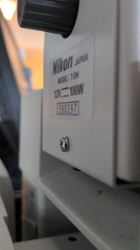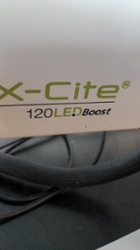 Alexandra Kolot - a-kolot@northwestern.edu
312-503-6708
SQI
Posted on 5/9/22
---
A PerkinElmer Altus HPLC with MS Altus SQ Detector - $76K or Best offer
A PerkinElmer Altus HPLC system with LCMS Altus SQ detector for liquid chromatography applications. The Altus SQ Detector integrates seamlessly with the Altus HPLC and provides fast, reliable mass confirmation of solid and liquid samples. System also includes Parker nitrogen generator.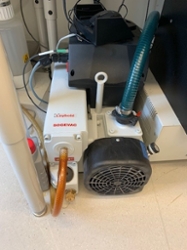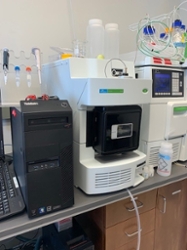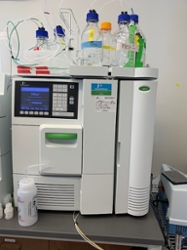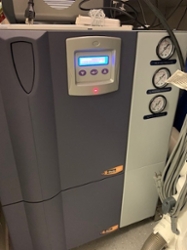 Tatiana Abramova - tatiana.abramova@northwestern.edu
312.503.4146
Pharmacology
Posted on 4/19/22
---
Miscellaneous
No listings
---
Paper & Office Products
HP Laserjet 507A - Best offer
Magenta (CE403A)
Yellow (CE402A)
Cyan (CE401A)
Sarah Son - junghee.son@northwestern.edu
7736809142
IBIS
Posted on 5/9/22
---
Printers & Scanners
No listings
---
Projectors & AV Equipment
Assorted Theatrical Equipment - $700
Lighting & Sound Consoles, Various AV equipment.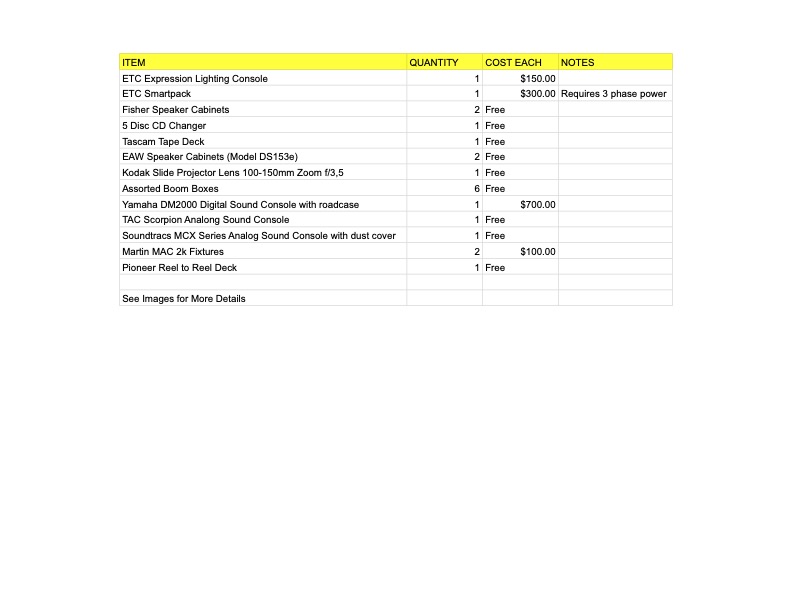 Peter Anderson - p-anderson3@northwestern.edu
p-anderson3@northwestern.edu
Wirtz Performing Arts Center Evanston
Posted on 9/9/22
---
Toner/Ink Cartridges
Panasonic Toner Cartridges - Best offer
5 unused toner cartridges, compatible with the following Panasonic models: DP-1520P, 1820E, 1820P, 8016P, 8020E
Joe Fournier - jofour@northwestern.edu
312-503-2743
Preventive Medicine
Posted on 6/9/22
---