For Sale
The following goods are available for sale.
---
Computer Equipment
-80 freezer - Free

Sanyo -80 freezer

Yumi Kobayashi - y-kobayashi@northwestern.edu
312-503-2236
Endocrinology

Posted on 4/27/23
---
Uline Book Cart - BO
Dual sided book cart measuring 37 x 18 x 42". Color: Black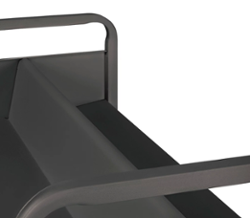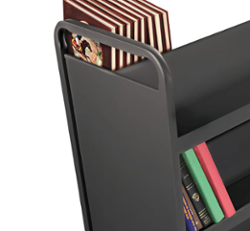 Gina Green - ggreen@kellogg.northwestern.edu
1-4377
Allen Center ExecEd
Posted on 2/17/23
---
Copiers
No listings
---
Furniture
Ergotronic Standing Desk Workstation - $200
This sit-stand desktop converter offers easy, crank-free height adjustment and holds up to 40 lbs (18.1 kg) of office essentials on a large work surface. It moves straight up and down for more stability and to keep your space, your space.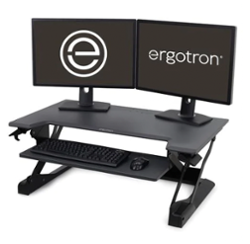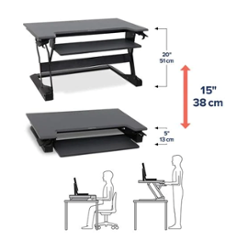 Michaela Marchi - michaela.marchi@northwestern.edu
312-593-7649
CNAIR
Posted on 1/4/23
---
Medical/Lab Equipment
Locator Jr. Cryobiological Storage System - $1000
Thermo Scientific Thermolyne Locator Cryobiological Storage System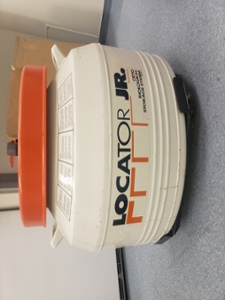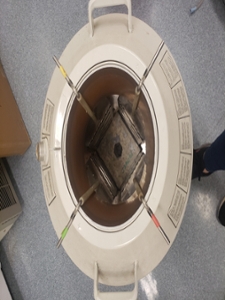 Morgane Chiesa - morgane.chiesa@northwestern.edu
312.503.0276
Neurosciences
Posted on 4/27/23
---
Beckman Coulter ACT 5 Diff CP Hematology Analyzer with PC - $1,000 or best offer
To deliver a 5-part differential analyses the Act 5diff CP system employs Absorbance cytochemistry and Volume (AcV) technology. Monocyte neutrophil and eosinophil populations are identified using the absorbance patterns produced by differential cytochemical staining of their granules versus volume. Lymphocytes remain unstained and the basophil population is analyzed on a separate channel using volume gating and selective lysis.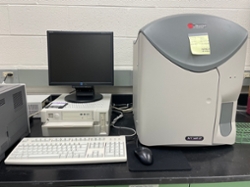 Veronica Passarelli - veronica.passarelli@northwestern.edu
224.619.2286
Institute for Policy Research
Posted on 1/20/23
---
Surgivet Monitor - $800
SurgiVet Monitor - Smith medical - V9212AR 
Dimensions - 7"W x 13.25"L x 12.0"H Approx. Weight: 10lbs
Surgivet V9212AR co2 Monitor
2x Pulse Oximeter types V1707 and V3078 with one extension each
Moisture Trap #8075 with sample line extension
Sample Line single (nasal) #V1186
2 different types of temperature probes, one with extension
1 sets of ECG leads 3 – 40" Shielded (V3110TL)
Monitor holder cart with basket
1x Scavenging Tubing #V1175
NIBP Line with medium/large cuffs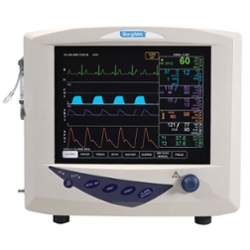 Dan Cronin - daniel.cronin@northwestern.edu
312-503-5616
Northwestern Simulation
Posted on 1/20/23
---
Fiberlite centrifuge rotor - $1000
FIBERlite F14-6X250y centrifuge rotor
Steve Adam - s-adam@northwestern.edu
312-503-7525
Cell and Developmental Biology
Posted on 1/10/23
---
Sorvall RC 6 plus - $3000
Sorvall high speed centrifuge
Steve Adam - s-adam@northwestern.edu
312-503-7525
Cell and Developmental Biology
Posted on 1/6/23
---
Sorvall SA-600 centrifuge rotor - $1000

Sorvall high speed centrifuge rotor

Steve Adam - s-adam@northwestern.edu
312-503-7525
Cell and Developmental Biology

Posted on 1/6/23
---
Sorvall HB-6 centrifuge rotor - $1000

Sorvall high speed swinging bucket centrifuge rotor

Steve Adam - s-adam@northwestern.edu
312-503-7525
Cell and Developmental Biology

Posted on 1/6/23
---
IEC CENTRA CL2 clinical centrifuge - $100
with 4place rotor 50ml buckets
Steve Adam - s-adam@northwestern.edu
312-503-7525
Cell and Developmental Biology
Posted on 1/6/23
---
LABGUARD Biological safety cabinet - $1000
Class II, Type A biological safety cabinet 4.5 ft
Steve Adam - s-adam@northwestern.edu
312-503-7525
Cell and Developmental Biology
Posted on 1/6/23
---
NUAIRE CO2 incubator - $500 each
Two NUAIRE CO2 incubators
Steve Adam - s-adam@northwestern.edu
312-503-7525
Cell and Developmental Biology
Posted on 1/6/23
---
NAPCO 5400 CO2 incubator - $500
Single Napco 5400 CO2 incubator
Steve Adam - s-adam@northwestern.edu
312-503-7525
Cell and Developmental Biology
Posted on 1/6/23
---
Bellco Pipette Plugger - $250
Bellco Pipette Plugger
Steve Adam - s-adam@northwestern.edu
312-503-7525
Cell and Developmental Biology
Posted on 1/4/23
---
Zeiss LSM510 Meta confocal microscope - $15,000 obo

Zeiss LSM510 Meta

Steve Adam - s-adam@northwestern.edu
312-503-7525
Cell and Developmental Biology

Posted on 1/4/23
---
Rotor S-4-72 for Eppendorf centrifuge 5804R with round buckets and adapters - $1,600
4 x 250mL Cell Pack, Rotor S-4-72 with round buckets and adapters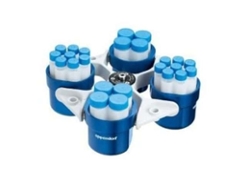 Tiffany Johnson - tjohns8701@northwestern.edu
3125038346
Research Safety
Posted on 11/14/22
---
Beckman CytoFLEX Flow Cytometer - 37K
Fluorescence channels activated are (as indicated in one of the photos): 525/40, 585/42, 690/50, 780/60, 660/10, 780/60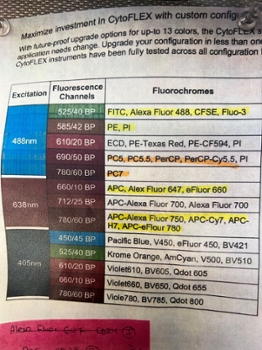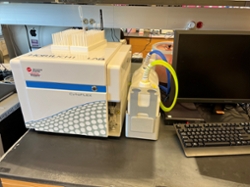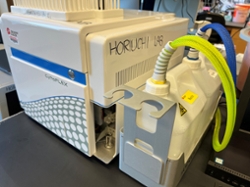 Dai Horiuchi - dai.horiuchi@northwestern.edu
312.503.4085
Pharmacology
Posted on 9/9/22
---
Miscellaneous
No listings
---
Paper & Office Products
No listings
---
Printers & Scanners
No listings
---
Projectors & AV Equipment
No listings
---
Toner/Ink Cartridges
No listings
---