New Payment Request Inquiry Page
New Payment Request Inquiry Page
April 3, 2018
NUFinancials has been updated with a useful new Payment Request Inquiry page. Previously payment requests were unable for review in certain situations, however now all Payment Requests are searchable for all statuses and creators. The Payment Request status screen will indicate if it has been converted to a voucher but not the voucher number itself.
This new page is active and available at: 
NavBar > Navigator > Accounts Payable > Payments > Payments Requests > View Payment Request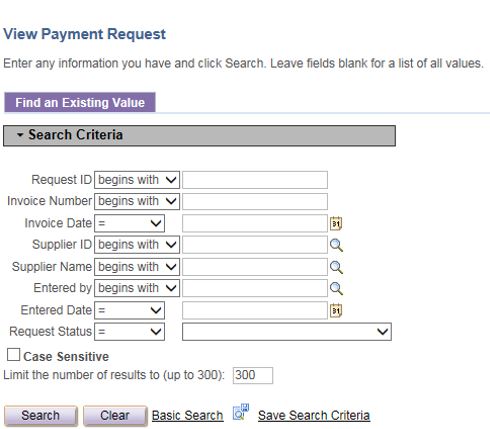 For payment request inquires, contact our Accounts Payable team at 847.491.7339 or accounts-payable@northwestern.edu.