Viewing or Paying Tuition with Domestic Funds
Follow the instructions below to view and/or pay your tuition bill with Domestic funds on CAESAR.
For more information about using these and other CAESAR functions, please see the online help available from http://www.northwestern.edu/caesar/help/.  If you need further assistance, please contact the IT Information Center helpdesk located at 1800 Sherman Avenue, at 847-491-HELP, or caesar@northwestern.edu
Step 1  
Navigate to the CAESAR homepage, http://www.northwestern.edu/caesar/, and sign in using your NetID and password. The Student Center appears.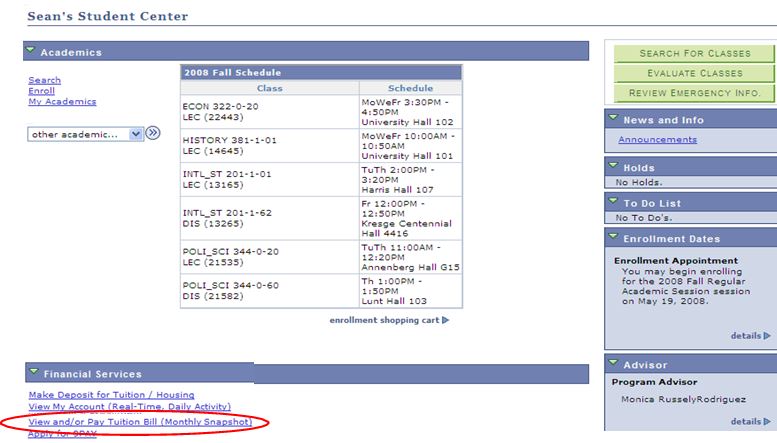 Step 2
Click on the View and/or Pay Tuition Bill (Monthly Snapshot) link located under the Financial Services area in the Student Center. The Message Board for Tuition & Fees Invoice page then appears.
Step 3
To make a payment, click on the Make Payment link located under the Payments heading. To view an invoice, transaction, or scheduled payment, click any of the following links corresponding to your needs: Current Statement, Statement History, Scheduled Payments, or Transaction History.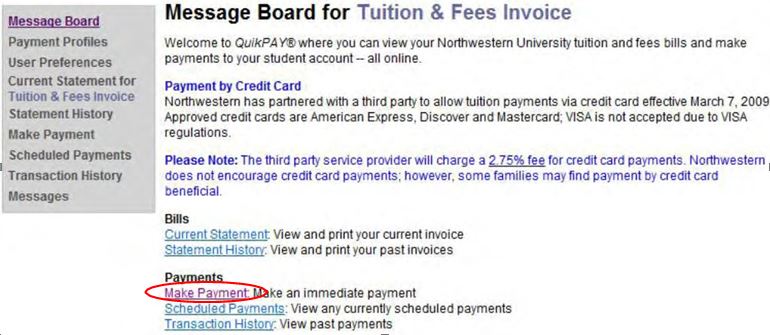 Step 4
If you are making a payment, enter your payment amount and payment method and then click the Continue button.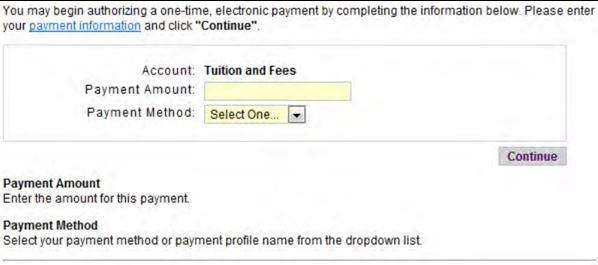 Step 5
The entire Account Number is displayed only on this entry page.
Verify carefully, then click Continue.
Step 6
Review your payment information and then click "Confirm" to submit your payment.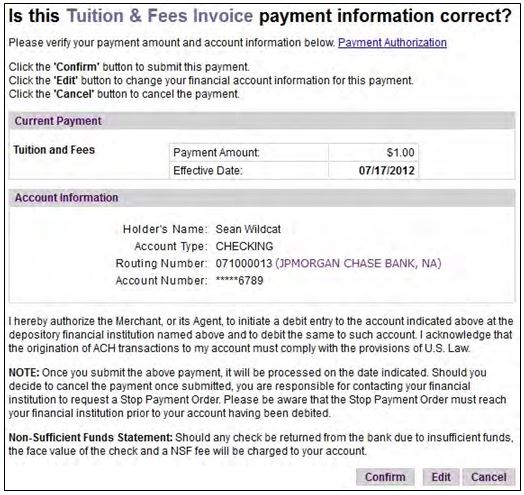 Step 7
You can print your electronic receipt for your records.
Step 8
To ensure account security, when you have completed your transaction, from the top right of the Northwestern banner, click Sign out to close your session. Then quit your browser.