Viewing or Paying Tuition with Domestic Funds
Follow the instructions below to view and/or pay your tuition bill with domestic funds in CAESAR. 
Step 1  
Login to CAESAR at northwestern.edu/caesar using your NetID and password. The Student Homepage appears. Click the My Account tile.

Step 2
Click View or Pay Tuition Bill in the left navigation menu. If the left navigation menu is not shown, click the icon with two vertical bars to open it.

The General Information page of Northwestern | Tuition then appears. 
Step 3
To make a payment or view a current or past statement, click on View & Pay Accounts in the left menu.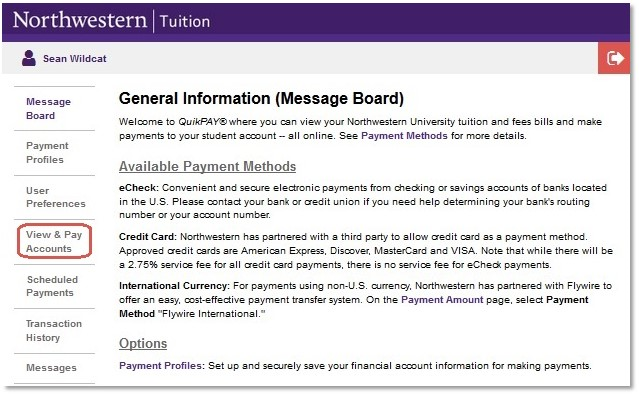 Step 4
If you are ready to make a payment, click Make Payment. 

Enter your payment amount and payment method, then click Continue.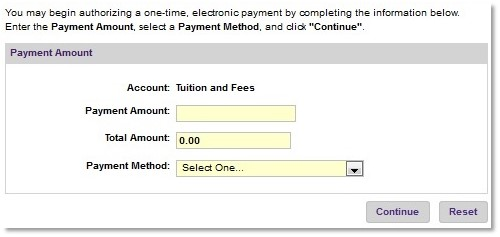 Step 5
The entire Account Number is displayed only on this entry page.
Verify carefully, then click Continue.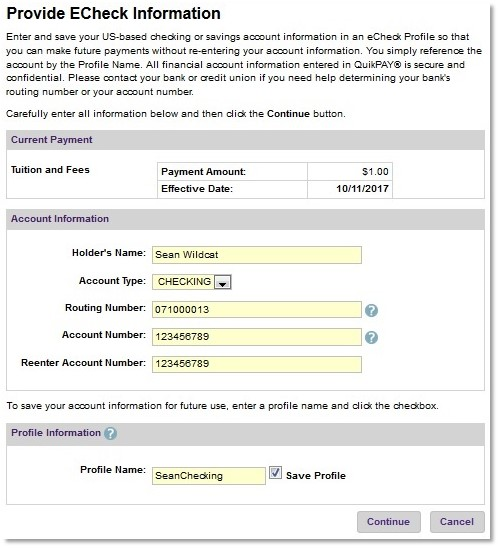 Step 6
Review your payment information, then click "Confirm" to submit your payment.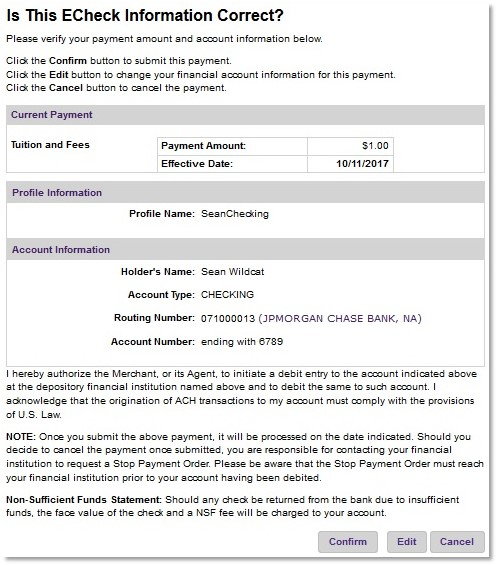 Step 7
You can print your electronic receipt for your records.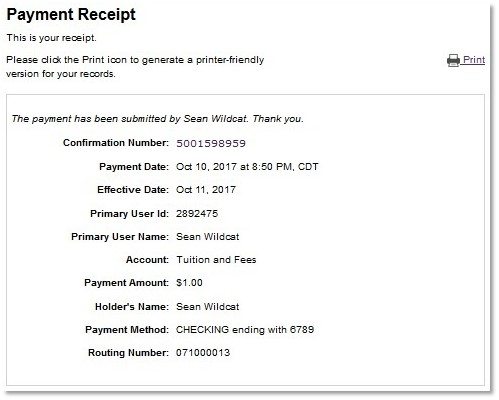 Step 8
To ensure account security, click the red Log Off arrow in the upper right corner to close your session, then quit your browser.