Student Affairs Human Resources
Our Mission
Student Affairs Human Resources (SAHR) advances the mission of the Division of Student Affairs by creating an environment that attracts, develops, and retains great people. SAHR delivers people focused services throughout the employee lifecycle with an emphasis on staff experience, staff development and operations. Serving as a strategic partner for managers and an advocate for staff, SAHR works to foster a healthy, functional, and sustainable organization.
SAHR activities include:  workforce planning, recruitment and onboarding support, organizational development, critical challenges consultation, employee relations, compensation analysis, and partnership with central HR.
The Division of Student Affairs has approximately 300 full time staff, and 625 temporary staff such as student workers, graduate students and faculty in residence.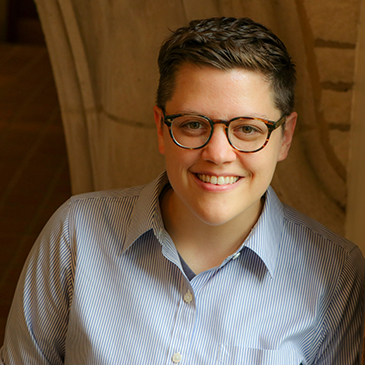 Kendra Oyer (she/her)
Director of HR & Administration
Kendra Oyer joined Northwestern University in 2021. Kendra's role involves partnering with staff across the division to foster inclusive and effective management practices. Before joining NU, Kendra oversaw all aspects of HR at a large youth development nonprofit in Chicago and, previously, she worked as an attorney.
Kendra received a JD from the University of Pennsylvania Law School, a BA from Macalester College, and an HR certificate from DePaul University. Outside of work, Kendra reads novels, practices piano, and explores new hobbies, most recently stained glass.
---
Megan Hang (she/her)
Assistant Director of HR & Administration
Megan joined Northwestern University in 2021 and transitioned into a full-time role in 2022. Megan has experience managing human resources at various organizations, including a national custom apparel provider and large youth-serving organizations in Chicago, IL. In her role at NU, she creates HR processes and procedures to support Student Affairs staff with equitable and fiscally-responsible decision making.

Megan has a BBA from Eastern Michigan University. Outside of work, Megan enjoys cooking, crafting, volunteering as an ESL tutor, and karaoke.
---
Irene A. Armas (

she/her/

ella)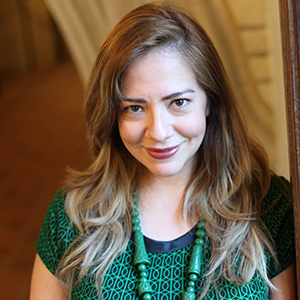 Program Assistant Student Affairs
Irene Armas joined Northwestern University Student Affairs i
n April 2012. For more than six years, Irene served as the Assistant to the Associate Vice President and Chief of Staff where she successfully supervised the Commencement Office, trained and on-boarded numerous student, temporary, and administrative staff including the Assistant to the Vice President, and supported various Residential and Division Resources initiatives.
In September 2018, Irene transitioned into her current Program Assistant role serving as key support for the Student Affairs Human Resources department. Irene's additional responsibilities include: supporting the Staff Development Committees and supervising the Commencement Office. 
Sheila M. Driscoll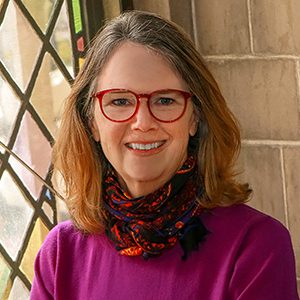 Director of Business & Finance
With experience ranging from banking regulation to real estate, Sheila brought a diverse background to NU's Budget office when she was hired as an analyst in 1997. She joined Student Affairs in 1999 as Assistant Director of Business & Finance. Promoted to Director in 2005, Sheila supports the Division in its mission to serve Northwestern students, utilizing both human and financial resources as effectively as possible.
Sheila has a business degree in economics from Xavier University and certificate from Kellogg School of Management and is the proud mother of two NU alums.
---
Vadal Redmond
Financial Assistant Business and Finance
Vadal Redmond began work at Northwestern University as a receptionist in the Athletics and Recreation department in September 1982. She was promoted to secretary for six of the twelve coaches the following year. She became administrative secretary to the Director of University Relations in July 1985.
In December 1994, Vadal was hired as the administrative assistant to the Vice President for Student Affairs where she supported both the vice president and the budget administrator. She is currently the financial assistant in Student Affairs Business and Finance.
Links For Student Workers
For International Students
Northwestern Career Advancement SIGP
Important Links for Staff
Add Pay Process & Form
MyHR Self Service
---
Important Central Human Resources Forms & Submission Process
---
How to Submit a Completed Central HR Form
After you have completed a form, including the appropriate departmental signatures, all forms need to be submitted to: SAHR@northwestern.edu. SAHR and SABF staff will review the form for completeness, perform a budget check and request VPSA approval.