Student Affairs Human Resources
Student Affairs Human Resources
Our Mission
Student Affairs Human Resources (SAHR) advances the mission of the Division of Student Affairs by creating an environment that attracts, develops, and retains the best people. SAHR delivers people focused services throughout the employee lifecycle with an emphasis on their experience, development and practices. Serving as a strategic partner for managers and an advocate for staff, SAHR works to foster a healthy, functional, and sustainable organization.
SAHR activities include: workforce planning, recruitment and onboarding support, organizational development, critical challenges consultation, employee relations, compensation analysis, and liaise with divisional partners.
The Division of Student Affairs has approximately 300 full time staff, 625 temporary staff comprised of student workers, graduate students and faculty in residence and other affiliate support. This excludes Residential Assistants and Summer Internship Grant Program (SIGP) hires.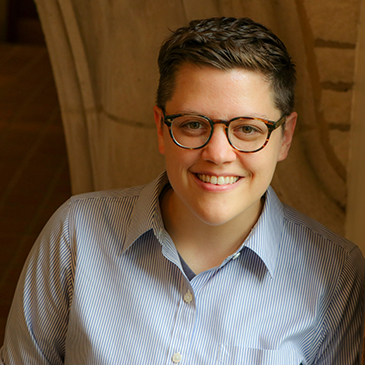 Kendra Oyer (she/her)
Director of HR & Administration
Kendra Oyer joined Northwestern University in 2021. Kendra's role involves partnering with staff across the division to foster inclusive and effective management practices. Before joining NU, Kendra oversaw all aspects of HR at a large youth development nonprofit in Chicago and, previously, she worked as an attorney.
Kendra received a JD from the University of Pennsylvania Law School, a BA from Macalester College, and an HR certificate from DePaul University. Outside of work, Kendra reads novels, practices piano, and explores new hobbies, most recently stained glass.
---
Sheila M. Driscoll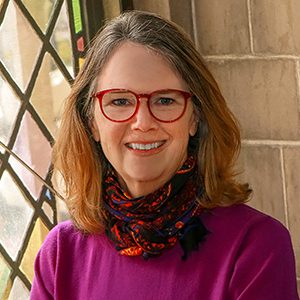 Director of Business & Finance
With experience ranging from banking regulation to real estate, Sheila brought a diverse background to NU's Budget office when she was hired as an analyst in 1997. She joined Student Affairs in 1999 as Assistant Director of Business & Finance. Promoted to Director in 2005, Sheila supports the Division in its mission to serve Northwestern students, utilizing both human and financial resources as effectively as possible.
Sheila has a business degree in economics from Xavier University and certificate from Kellogg School of Management and is the proud mother of two NU alums.
---
Irene A. Armas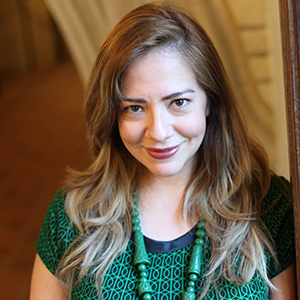 Program Assistant Student Affairs
Irene Armas joined Northwestern University Student Affairs i
n April 2012. For more than six years, Irene served as the Assistant to the Associate Vice President and Chief of Staff where she successfully supervised the Commencement Office, trained and on-boarded numerous student, temporary, and administrative staff including the Assistant to the Vice President, and supported various Residential and Division Resources initiatives.
In September 2018, Irene transitioned into her current Program Assistant role serving as key support for the Student Affairs Human Resources department. Irene's additional responsibilities include: supporting the Staff Development Committees and supervising the Commencement Office.
---
Vadal Redmond
Financial Assistant Business and Finance
Vadal Redmond began work at Northwestern University as a receptionist in the Athletics and Recreation department in September 1982. She was promoted to secretary for six of the twelve coaches the following year. She became administrative secretary to the Director of University Relations in July 1985.
In December 1994, Vadal was hired as the administrative assistant to the Vice President for Student Affairs where she supported both the vice president and the budget administrator. She is currently the financial assistant in Student Affairs Business and Finance.
---
Ronnie Toca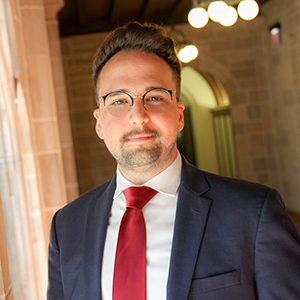 Administrator Coordinator in the Office of the Vice President
Ronnie Toca is the Administrator Coordinator in the Office of the Vice President for Student Affairs assisting Julie Payne-Kirchmeier with administrative duties. He holds a master's degree in music performance and is pursuing another master's degree in literature in the School of Professional Studies.
Important Links for Staff
Does your hire require PAC review? 
Add Pay Process & Form
MyHR Self Service
---
Important Central Human Resources Forms & Submission Process
---
How to Submit a Completed Central HR Form
After you have completed a form, including the appropriate departmental signatures, all forms need to be submitted to: SAHR@northwestern.edu.During this step, SAHR and SABF staff will review the form for completeness, perform a budget check and ensure the correct departmental signatures have been applied. If the form is complete and the position is in the budget, it will be signed by the VPSA and forwarded to PAC for review.
If the form is incomplete, it will be returned to the requester for revision. Note: Departments are expected to manage and remain within their student, grad student, add pay and temporary expense budgets.
Does SAHR need to be notified when ALL / any staff (sans students or temps) terminate?
Yes.  An exempt employee will continue to be paid unless terminated. A NEX could receive pay if their hours are pre-loaded in Kronos or they could continue to enter hours beyond their termination date. Both NEX and EXS could also continue to accrue paid time away unless terminated.
This would include full time and part time EXS and NEX and term employees. If departing before their end date, a new termination date must be entered for any Term employee.
How do I get the job description for a backfill?
Please send your request to the SAHR@northwestern.edu, it will be forwarded to the appropriate owner. You should anticipate a response within two business days.
How do I update or create a new job description for a position?
Please send your request to the SAHR@northwestern.edu, it will be forwarded to the appropriate owner. You should anticipate a response within two business days.
How do I change my Kronos back
Please send your request to the SAHR@northwestern.edu, it will be forwarded to the appropriate owner. You should anticipate a response within two business days.
How do I add a 3rd Kronos back-up approver?
Kronos approvals include one primarily approver and two back up approvers. There is no 3rd back-up approver. To make any changes to Approvers, email SAHR@northwestern.edu. Please note, Kronos backup approvers are not based on individuals but on the department and the primary approver. For example, if you are an approver for dept XXXX, the two backups are the same for any staff under that dept ID. SAHR cannot add or change Kronos back up approvers if both staff are in the same department.
How do I get my name on/off the Division of Student Affairs List-serv?
Which mailing or street address should a remote student worker use on the Personal Data Form?
Their actual current location and they should be sure to confirm the address prior to tax forms being mailed in January/February.
What is the approximate timeframe from submission of the Temporary/Contractor Request form to the point of entering payment request?
The approval process for hiring temporaries/contractors may take from two weeks to a month. This does not include processing invoice payment. This time can be reduced if vendor is currently in the payment system as it would not require Human Resources compensation review. The timeframe can also be reduced if the correct paperwork is completed and all necessary unit approvals are received.
Helpful links: