Making Tuition and Housing Deposits
Making Tuition and Housing Deposits
Follow the instructions below to make tuition and housing deposits in CAESAR. 
Step 1  
Login to CAESAR at northwestern.edu/caesar using your NetID and password. The Student Homepage appears. Click the Account and Payments tile.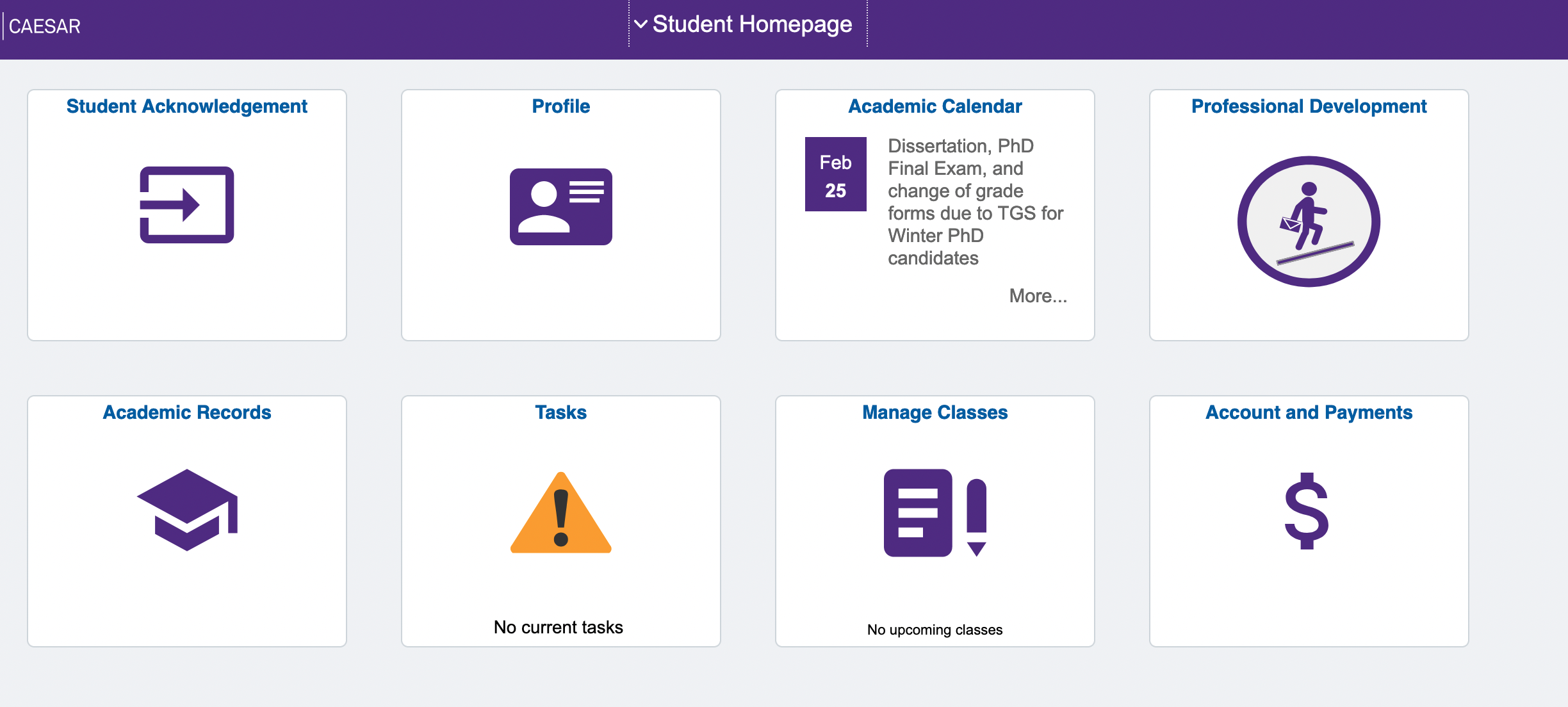 Step 2
Click Make Deposit (Tuition/Housing) in the left navigation menu. If the left navigation menu is not shown, click the icon with two vertical bars to open it.

The Tuition and Housing Deposit Online Payments page appears.
Depending on your Academic Career and Program, you will see the options to pay your tuition or housing deposit with the corresponding Description and Amount. Two Make Deposit lines will display if both tuition and housing deposits are available.
In this example options for undergraduates shown.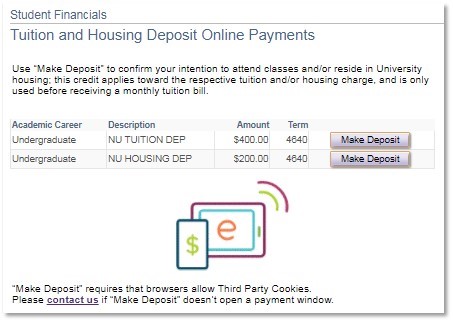 Step 3
Click Make Deposit next to the appropriate item. The Deposit page of Commerce Manager Payer appears. Click contact us if you cannot link to a payment window.
The Description (Account) and Payment Amount, based on your selection, will carry forward into Commerce Manager Payer. In this example Account and Payment Amount for undergraduate tuition deposit are shown: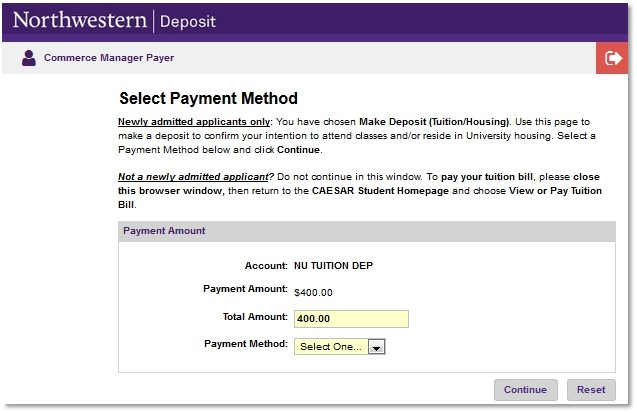 Step 4
Select the appropriate Payment method (eCheck or Credit Card) from the drop-down menu and click Continue.
Step 5
Complete the requested information (Account Information, Credit Card information, Billing Address information, email address, etc.) and click Continue.
Step 6
Repeat the steps above to make additional deposits.
Step 7
To ensure account security, click the red Log Off arrow in the upper right corner to close your session, then quit your browser.

Step 8
To review your payment in CAESAR the following business day, navigate to the Student Homepage and then Account and Payments tile. Click View My Real-Time Account, then click the View Your Unapplied Deposits link to see deposit(s) received by Northwestern. Unapplied Deposits are not credited to your account balance until an appropriate charge is posted.