Viewing Historic 1098-T Forms
Step 1
Navigate to the CAESAR login page, and sign in using your NetID and password. Your Student Homepage appears.
Step 2
Click the My Account tile.  Your account information appears.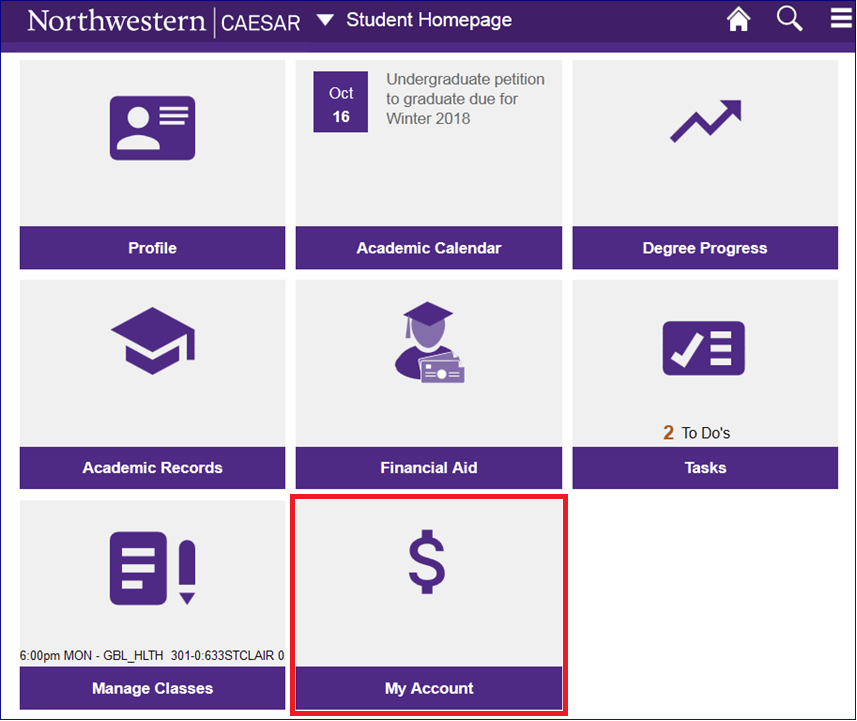 Step 3
Click the View & Print 1098-T link.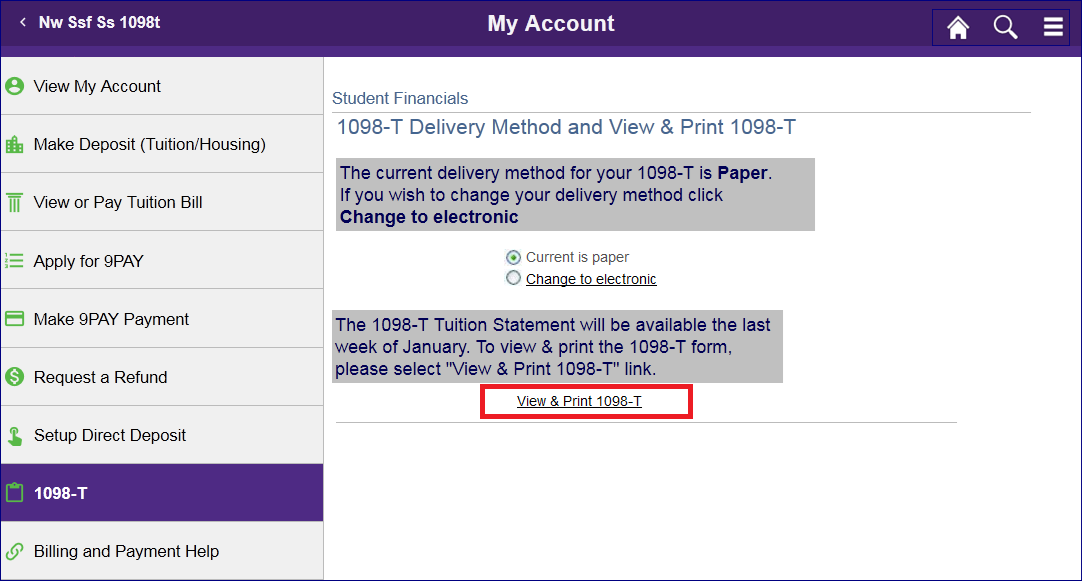 Step 4
Click the 1098-T year (e.g., the 2013 link) for a copy of the 1098-T Form or the Information Letter for that year.  CAESAR will generate your selection.  Depending on your browser settings, the Form or Letter will open in a new browser window or it will automatically download as a PDF.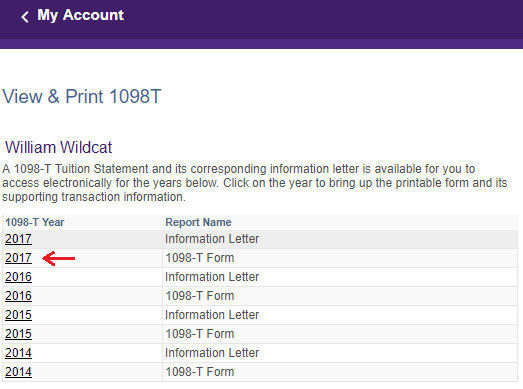 If you need further assistance, please contact the Student Financial Services website: http://www.northwestern.edu/sfs/