Dropping a Class
Step 1
Login to CAESAR. Your Student Homepage appears.
Step 2 
Click on the Manage Classes tile. 
Step 3 
Click on "Drop Classes" in the left-hand menu. The Drop Classes page appears. [Note: drop periods are controlled by the academic calendar. If you see a message on your page noting that "None of your classes can be dropped at this time". You are likely outside of the window where students are allowed to drop classes. If you have a question regarding the drop dates, please contact your advisor or the appropriate Registrar Office.]
Step 4
Select the the class(es) you wish to drop by clicking in the check-box to the left of the class(es) you are dropping and press Drop Selected Classes. The Drop Classes–Confirm Your Selection page appears.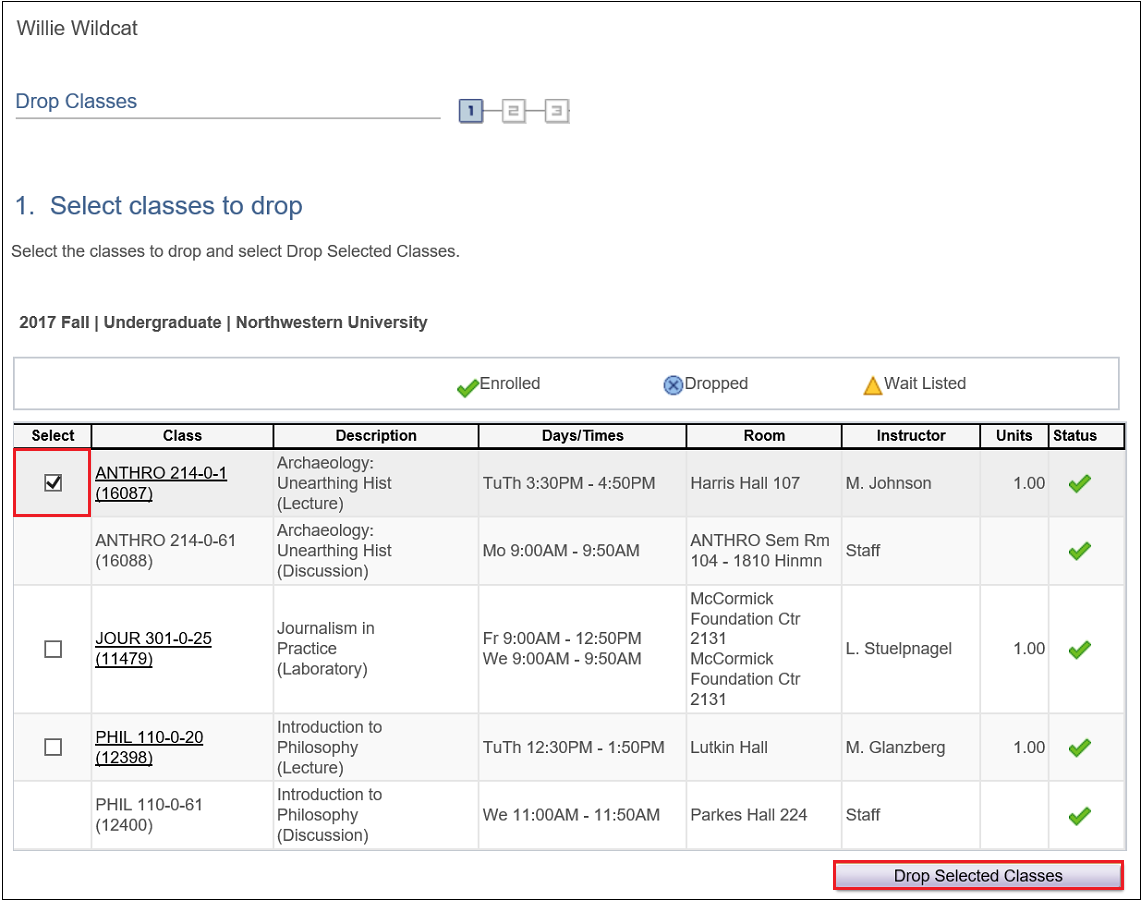 Step 5 
Review the page to confirm the course(s) you wish to drop. Press Finish Dropping to complete the drop transaction or press Cancel to exit without dropping your class(es).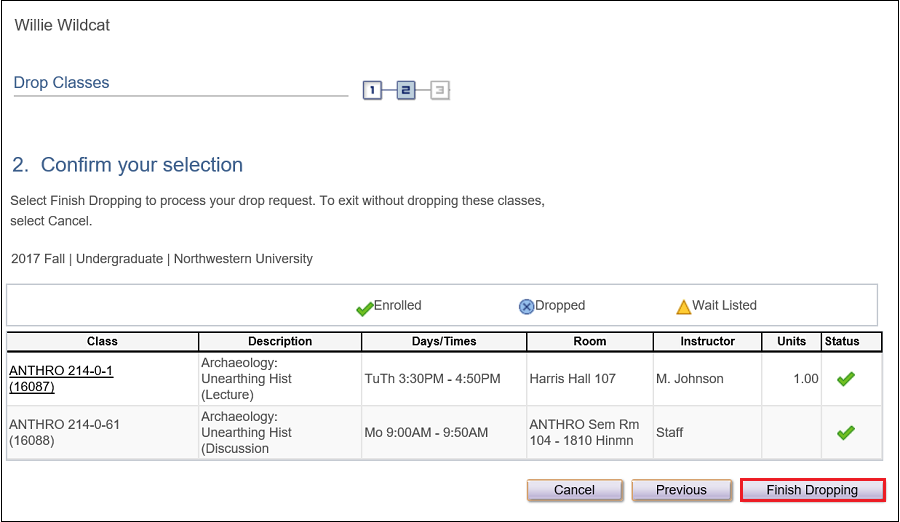 Step 6 
If the action is successful, CAESAR will display Success in the Message field. If the drop is unsuccessful, an Error will be displayed in the Message field. Press My Class Schedule to review your new schedule.