Viewing or Paying Tuition with International Funds
Follow the instructions below to view and/or pay your tuition bill with international funds in CAESAR.
Step 1  
Login to CAESAR at northwestern.edu/caesar using your NetID and password. The Student Homepage appears. Click the My Account tile.

Step 2
Click View or Pay Tuition Bill in the left navigation menu. If the left navigation menu is not shown, click the icon with two vertical bars to open it.

The General Information page of Northwestern | Tuition then appears. 
Step 3
To make a payment or view a current or past statement, click on View & Pay Accounts in the left menu.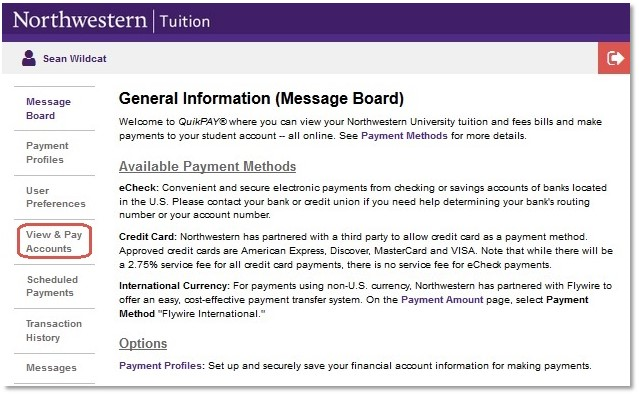 Step 4
If you are ready to make a payment, click Make Payment. 

If you are making a payment with international funds, enter your payment amount in U.S. dollars and select Flywire International as your payment method, then click Continue.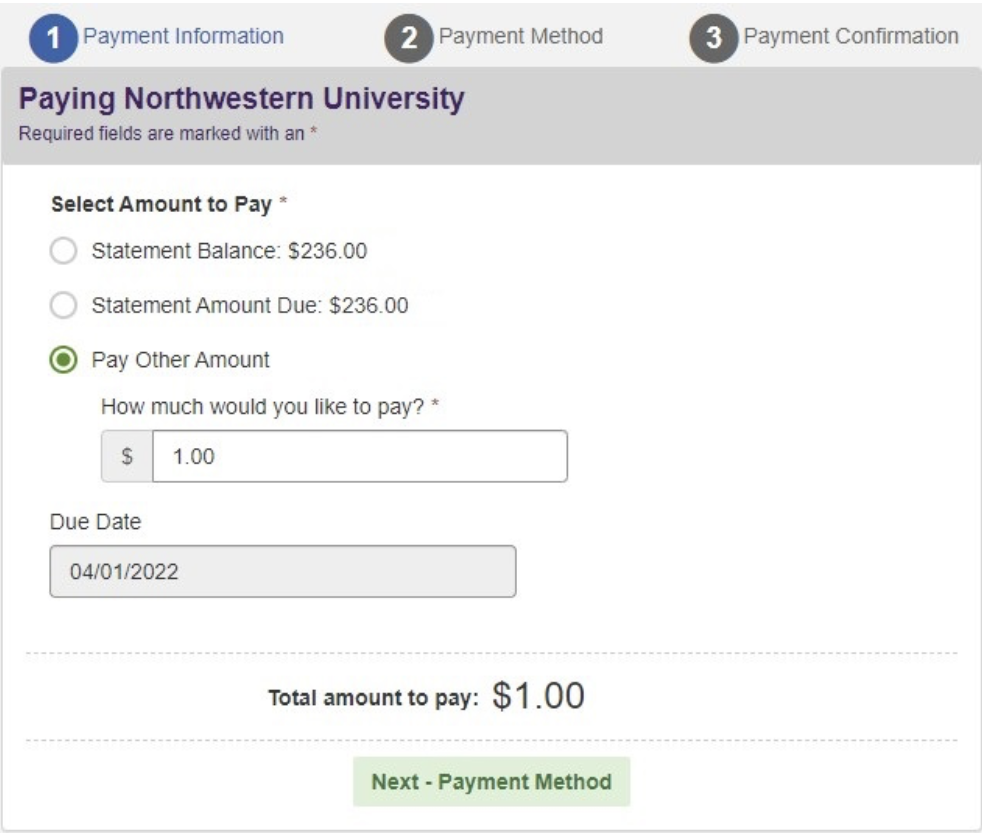 Step 5
Review your payment information. When you are ready to continue to the Flywire site, click Make Payment.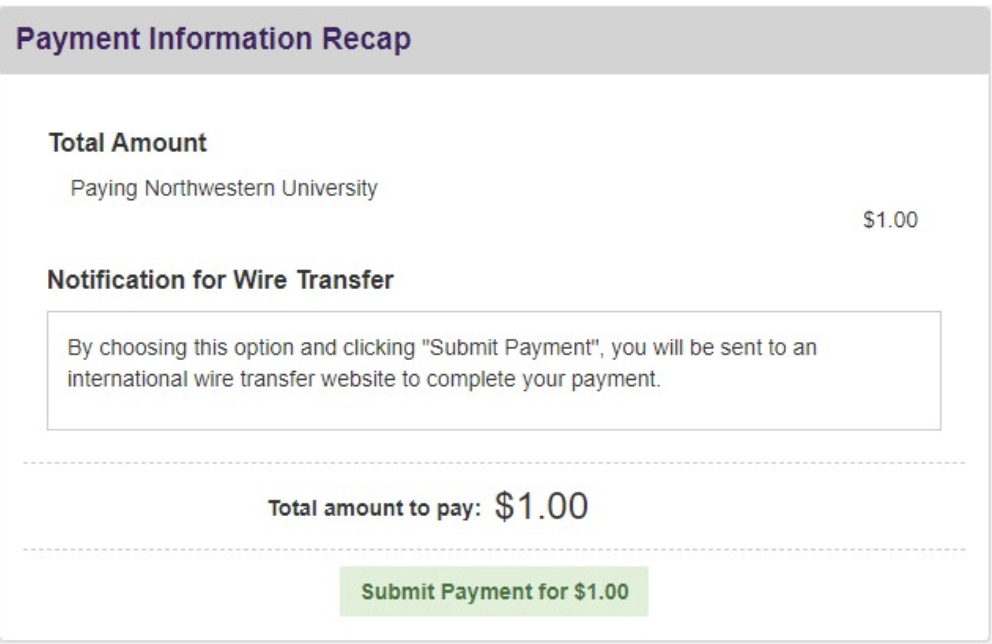 Step 6
You've reached the Flywire site.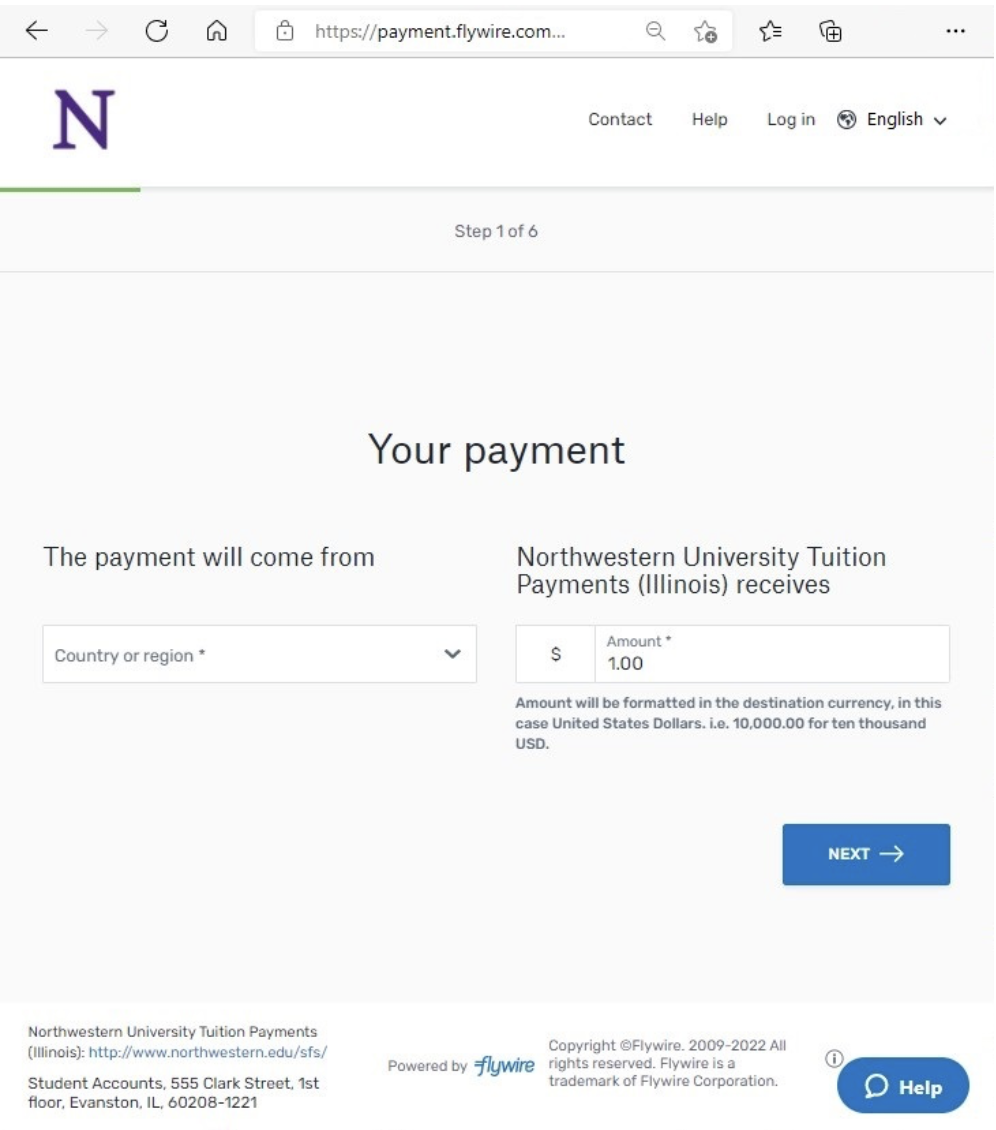 Step 7
Create your Flywire account.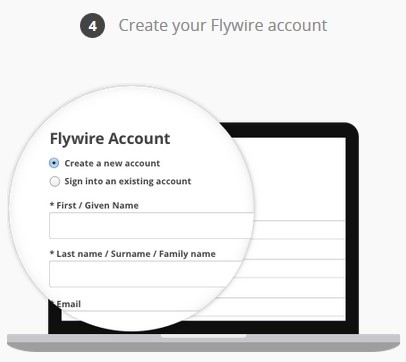 Step 8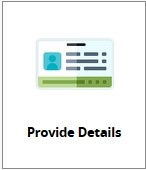 Provide Flywire details.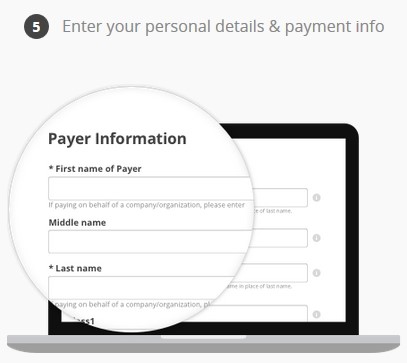 Step 9
Receive your Flywire payment instructions.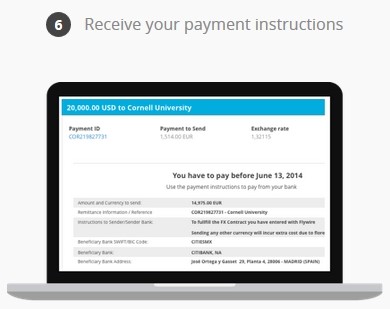 Step 10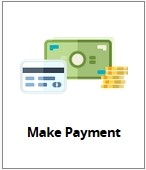 Send the payment from your local bank via your preferred method to a nearby Intermediary Bank or Beneficiary Bank designated to receive funds on behalf of Flywire.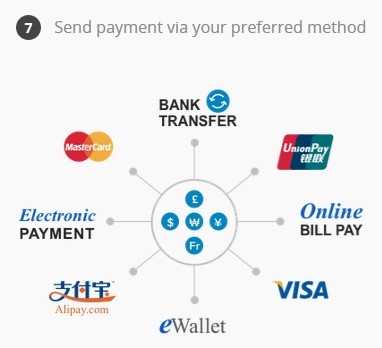 Step 11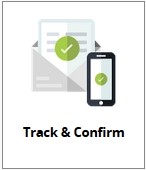 From the CAESAR homepage click on the View and/or Pay Tuition Bill (Monthly Snapshot) link located under the Financial Services area in the Student Center. The Message Board for Tuition & Fees Invoice page then appears. Click Transaction History to find your payment.

Step 12
Click the Detail icon left of your Confirmation Number to see complete details.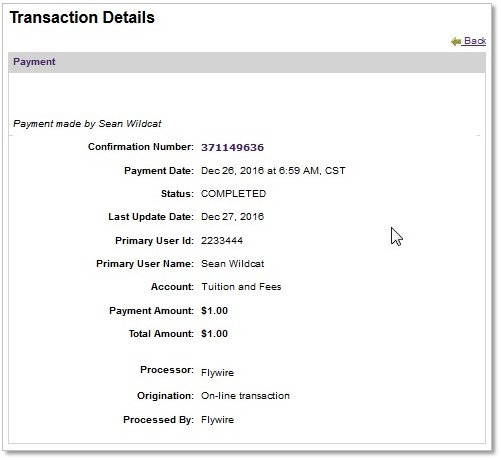 Step 13
To ensure account security, click the red Log Off arrow in the upper right corner to close your session, then quit your browser.