CAESAR Compatibility
Supported Browsers: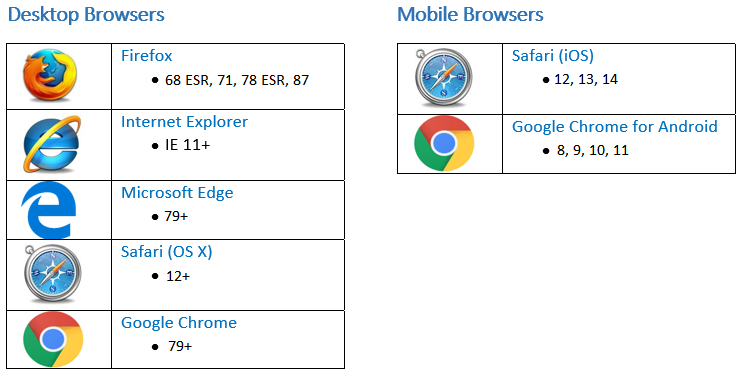 Supported Operating Systems:
Other unsupported operating systems (Chromebook OS, Linux, others) may experience issues in CAESAR.
Other Compatibility Notes:
Kaspersky Anti-Virus: Kaspersky Anti-Virus is not compatible with CAESAR. If Kaspersky is running while you are using CAESAR, you may encounter an 'onReadyState' error. You can avoid this by using different antivirus software (NU offers free Symantec protection) or by pausing Kaspersky (instructions here). 
Image Now: The recommended browser is Internet Explorer 10 or 11.
While using CAESAR:
Ensure your pop-up blocker is turned off.
Verify you have the latest version of Adobe Acrobat Reader installed as a browser plugin.
Verify you have JavaScript enabled. (Should be on by default)
For other questions, contact the Northwestern IT Support Center.