Removing Emergency Info Registration Hold
In order to prevent or remove an Emergency Info hold, you will need to add, update, or confirm an emergency notification phone number, your current address, and at least one emergency contact. If you already have the hold, it will be removed immediately once you have completed these steps and you will be able to register for classes. You will be asked to do this once a year.
Step 1
Navigate to the CAESAR login page and login using your NetID and password.
Step 2
Click on the Profile tile displayed towards the top left of your student homepage.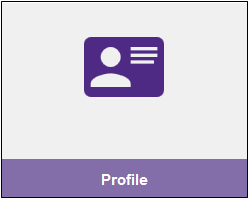 Step 3
Click on the Emergency Contacts link displayed on the left-hand menu of your student homepage.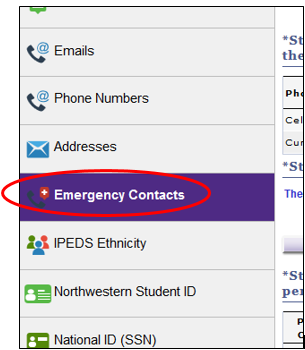 Step 4
Add, Update, or Confirm your Emergency Notification Phone Number

If you have not yet designated an Emergency Notification Phone number, you will receive the Add Emergency Notification Phone Numbers button
If you have already designated an Emergency Notification Phone number and it has not changed, please select the Confirm button
If you would like to add or change an Emergency Notification Phone number, you can select the Edit button
Step 5
Add, Update, or Confirm your Current/Local Address

If you have not yet provided a Current Address, you will receive the Add Current Address button
If you have already provided a Current Address and it has not changed, please select the Confirm button
If you would like to add or edit an Emergency Notification Phone number, you can select the Edit button
Step 6
Add, Update, or Confirm your Emergency Contact
If you have not yet provided an Emergency Contact, you will receive the Add Emergency Contact button
If you have already provided an Emergency Contact and it has not changed, please select the Confirm button
If you would like to add or edit an Emergency Contact, you can select the Edit button