Requesting Access to CAESAR
Instructions for Faculty, Teaching Assistants and Proxies Requesting Access to CAESAR
Prerequisite: Ensure that your school or home department has assigned you as an instructor for a particular class section in CAESAR. This is typically done by departmental staff or the Registrar's Office.
The following instructions step you through requesting initial or additional access to CAESAR if you have a valid NetID and have verified that you are assigned to a class:
(1) A faculty member wishing to access class rosters, communicate with students, designate a proxy to enter grades on your behalf or enter grades yourself;
(2) A TA wishing to access class rosters, communicate with students and have access to your CTEC evaluations; OR
(3) A proxy entering grades on a faculty member's behalf.
Step 1
Navigate to the CAESAR login page and sign in using your NetID and password. 
Step 2
Click on the Request Additional Access tile on the Instructor/Advisor home page.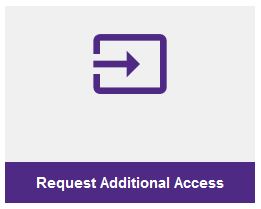 The types of access available to you will default with a checkmark. You will not be able to check boxes that don't apply to you.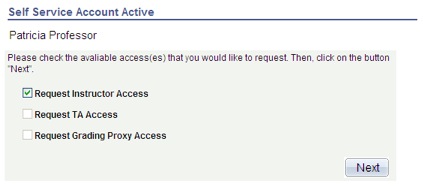 Step 3
Click Next. The Statement of Privacy and Agreement appears.
Step 4
Read the agreement carefully and place a checkmark in the box next to the statement: "I accept the terms in this agreement". Click Next and the following confirmation page appears: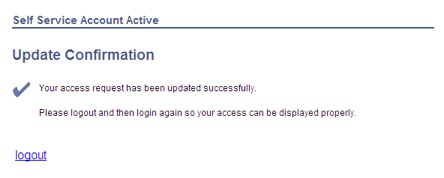 Step 5
Click the logout link.
Step 6
Log back into CAESAR. A new page will display and you will now be able to access the items requested.