Changing Grades
Step 1
Login to CAESAR using your NetID and password.
Note: If your default view in CAESAR is your Student Home Page, first select the Instructor/Advisor home page by clicking on the triangle at the top of the page.
Step 2
Click on the grade roster icon for the class that contains the grade you want changed. You may need to select Change Term if the class you are looking for is from a previous term.

Step 3
Find the row with the grade you wish to have changed, and click the arrow icon at the end of the row on the right side. This will bring you to the "Grade Change Request" page.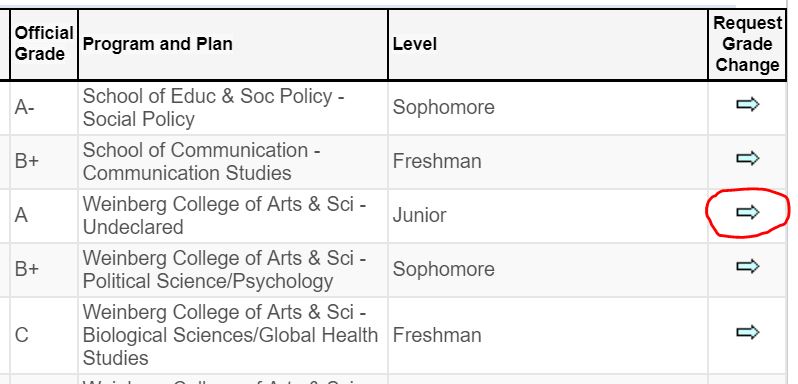 Step 4
Select the appropriate reason from the Grade Change Reason dropdown.
Step 5
Select a new grade from the New Grade Input dropdown.
Step 6
Include any comments as you see fit in the Requestor's Comment box.
Step 7
Click Submit to Dean's Office. This completes your request.
The dean and the student receive separate emails notifying them of your grade-change request. The emails do not indicate specific grade values.