---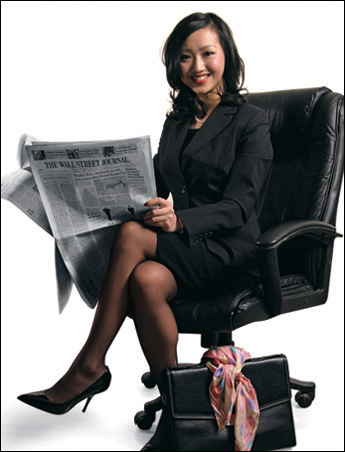 Economics major Jeanne Ruan envisions a future where she might influence U.S. economic policy. She's certainly comfortable in the boardroom that's home to the nation's economic policymakers.
A senior member of Northwestern's College Federal Reserve Challenge team, Ruan flew to Washington, D.C., three years in a row for the competition. The four-team economic showdown takes place in the boardroom where the Federal Reserve Board makes its economic decisions, and real-life policymakers judge the annual event. In three of the last four years, those judges crowned the University's team the national champions.
At Northwestern, where Ruan is also majoring in mathematical methods in the social sciences, she helped to form Women Entering Business as a freshman. Today the student group boasts more than 200 members at Northwestern.
"At that time, you could go to a networking session with a bank or a consulting firm," Ruan says, "and all you would see is a bunch of guys huddled around the representative from the company. We wanted to encourage young women to get into that group, too."
Ruan, a first-generation U.S. citizen whose parents are from Shanghai, China, signed on to work for Morgan Stanley upon graduation. She earned the job after interning in Morgan Stanley's mergers and acquisitions group during her junior year. The senior from Carmel, Ind., is one of the first Northwestern interns hired into the firm's New York office.
"What I'm most proud of, though, is everything I've learned from the people around me," she says. "And when I talk to younger people, I always say, 'Come to Northwestern for the classes and the degree, but you're really going to learn the most from the people around you.'"
— Scott Sode (J08)
Photo by Nick Infusino (WCAS08)