---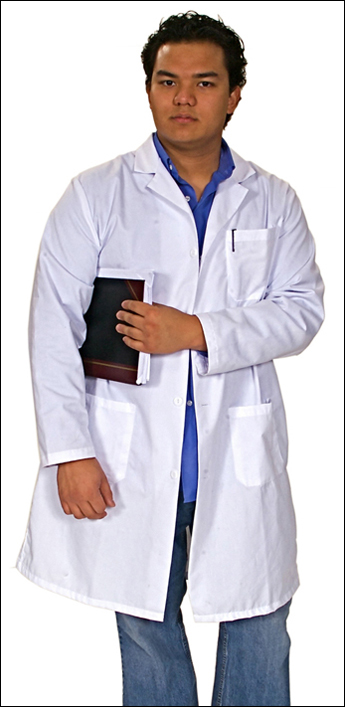 When Marc Lim first came to Northwestern, he found the Hispanic and Latino community in the McCormick School of Engineering and Applied Science to be welcoming and familial but also limited in size.
So he made it his goal as president of the University's chapter of the Society of Hispanic Professional Engineers to increase the number of Latino and Hispanic students in the field.
At the University he promoted review sessions for general engineering classes to increase student success and retention in the McCormick School. Under his leadership, SHPE initiated outreach programs, such as co-hosting the Midwest Expo, a daylong engineering conference for more than 100 Chicagoland high school students, to encourage students from low-income communities to apply to Northwestern.
As a result of his efforts, Lim realized that the low rates of higher education among low-income students stemmed from decisions made at a young age. So he initiated a regular outreach program with Jordan Community School, a Chicago elementary school with many high-risk students.
Lim, who grew up in Cantrall, a small farming town outside Springfield, Ill., with a population of about 100, says his parents, who immigrated from the Philippines in 1959, made education a priority for him.
"They were fully aware," Lim says, "that without an education, it's incredibly hard to thrive in the United States."
At Northwestern he's gotten a hands-on education, conducting research with some of Northwestern's engineering powerhouses, including materials science and engineering professor Monica Olvera de la Cruz, director of Northwestern's Materials Research Science and Engineering Center, and Samuel Stupp (G77), Board of Trustees Professor of Materials Science, Chemistry and Medicine and director of the University's Institute for BioNanotechnology in Medicine.
Lim studied the self-assembling behavior of polymers with Olvera de la Cruz. With Stupp, who uses nanotechnology to help tissues and organs heal themselves, Lim's research focused on cartilage regeneration, which might ultimately help the millions of people who suffer from joint pain and immobility caused by cartilage erosion.
Working with these professors has given Lim a different perspective on his schoolwork. With more than five peer-reviewed publications to his name, he has long considered pursuing a career in science simultaneously with medical school (he'll attend the Feinberg School of Medicine next year). He's now actively considering a doctorate in tissue engineering as well.
In addition to his research, Lim, a biomedical engineering major and Honors Program in Medical Education student, was one of the few undergraduates in the new NUvention: Medical Innovation program, a collaboration among the McCormick School, Feinberg School, Kellogg School of Management and School of Law. Lim is actively pursuing the creation of a company with several of his NUvention teammates based on the ideas they developed in the program.
— Alice Truong (J10)
Photo by Bill Arsenault