---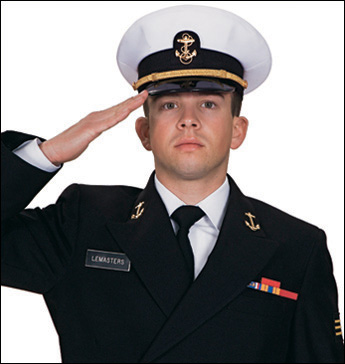 Earle LeMasters never expected to join the military.
Just a month before he was to head to Northwestern, LeMasters received a postcard advertising the Northwestern Naval Reserve Officers Training Corps. The next day, LeMasters decided to join because he says he didn't want to miss out on the leadership opportunity.
LeMasters jumped into NROTC — and it changed his life forever.
"NROTC was so different from everything I did in high school," the 22-year-old from Los Angeles says. "My comfort zone was shattered."
Once LeMasters arrived at Northwestern, the industrial engineering major had to adjust to 6 a.m. workouts and intense naval science courses, in addition to his grueling course load.
Over the course of his four years, he became a leader in a program of leaders.
Although LeMasters described himself as "military dumb" before joining NROTC, he dove into the challenge and this year served as the battalion commander of NROTC at Northwestern. The senior never had friends or family involved in the military, but he says everyone has wholeheartedly supported his decision.
This summer LeMasters will be assigned to a ship for 18 to 20 months. He is also one of fewer than 40 people accepted to the U.S. Navy Nuclear Power School in Charleston, S.C., regarded as one of the nation's most strenuous nuclear science programs. Overall, the senior will serve as an officer for at least five years after graduation.
LeMasters, who had planned to major in economics at Northwestern, says he never considered anything like nuclear science before joining NROTC.
And, regardless of where he winds up, the senior says NROTC has given him drive and confidence. "It's made me realize that most of the things I set my mind to, I can accomplish," LeMasters says.
— Trisha Faulkner (J11)
Photo by Bill Arsenault