---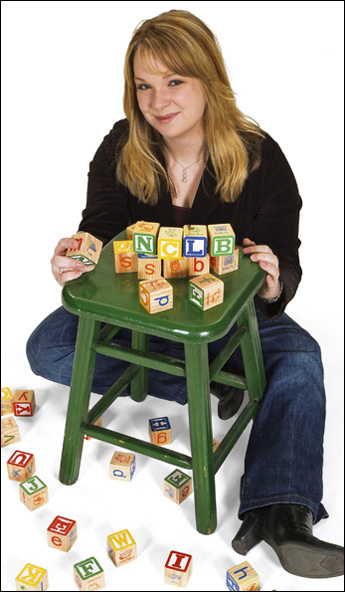 When Kristen Bridgeman helped clean up an abandoned Cabrini-Green Homes apartment freshman year as part of a sorority service day, she couldn't sleep afterward.
The deprivation in the area affected Bridgeman so much that she called Holy Family Lutheran Church, which had organized the clean-up effort, and asked if she could help with their after-school program, Hope Alive.
Her sophomore year, she helped reorganize the program as part of a project through the School of Education and Social Policy. But she approached the task from a different perspective.
Instead of acting like an "outsider coming in to fix the housing projects," she conducted interviews and asked the after-school program staff what changes they would like to implement.
"What was really exciting, though, is that they would suggest a change, I would research it, and then in two weeks I'd come back, and it would already be done," says the social policy major from Sharon, Mass. "They didn't need me to do anything. … Just sitting down with someone and having brainstorming sessions ended up being a catalyst for a lot of change taking place."
Besides housing policy, Bridgeman (see "The Millennials: Always On," summer 2006) is passionate about education. Having mild dyslexia, she realizes how important educational opportunities can be. Last summer she worked with the American Federation of Teachers in Washington, D.C., to research educational legislation in Congress, including the College Cost Reduction Act. The experiences have helped her understand what she wants to do with her life.
"I want to create legislation that makes it possible for these underprivileged communities to have the resources they need to be uplifted," she says.
Still, she doesn't want to be an all-knowing outsider. She remembers sitting in a Holy Family church service one afternoon during the Hope Alive program. The youth minister gave a sermon about how lucky everyone should feel.
"I was sitting there — it was my first year there, so I was still in my initial shock — thinking, 'How could you say that to these kids?'" she remembers. "And this little girl looked at me and she said, 'You know what? She's so right. We are so lucky. Look at all this family we have right here.' She gave me this huge hug. I realized then that it's about me helping make this community the best it can be. There's nothing I can do more than the community can do for itself."
— Scott Sode (J08)
Photo by Bill Arsenault