---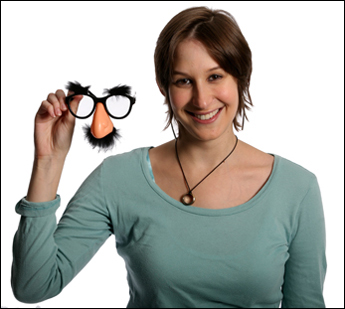 Annie Levine's family and friends told her for years that she had natural wit. They strongly encouraged her to pursue comedic writing as a career. But Levine resisted for as long as she could. She dreaded following in the footsteps of her Emmy Award–winning father, Ken Levine, who wrote for M*A*S*H and Cheers.
"My dad always thought I had the talent to do this," Annie says. "But I didn't want to be just 'a chip off the old block.'"
Once she arrived at Northwestern, though, Levine gave in to her natural tendencies. She transferred into the School of Communication and was one of only 12 students accepted into the Creative Writing for the Media program, a two-year, six-course certificate program in dramatic writing. That program helped Levine write a variety of works, including a television script, a stage play and a screenplay.
Although Levine's primary interest is in writing for sitcoms, she also practiced other forms of comedy in college. She co-hosted a Broadway radio program on WNUR, served as writing chair for the 2008 Waa-Mu Show, took improvisation lessons and wrote for Northwestern Sketch Television, a sketch comedy group.
"I really enjoy the process of collaborating with other writers," Levine says. "That's where my strengths lie, not just coming up with my own writing but helping other people form their ideas into something that works."
Levine took that motivation a step further and co-taught a class on sketch writing this past winter.
In a male-dominated industry, Levine now hopes she can break into Hollywood with a bang.
"Female television comedy writers are few and far between," Levine says. "If anything, that helps me. I'm used to being one of the only women in a room full of comedy writers. Once I get in, hopefully I can help expand the role of women writing comedy for TV."
—Ryan Morton (J08)
Photo by Andrew Campbell