---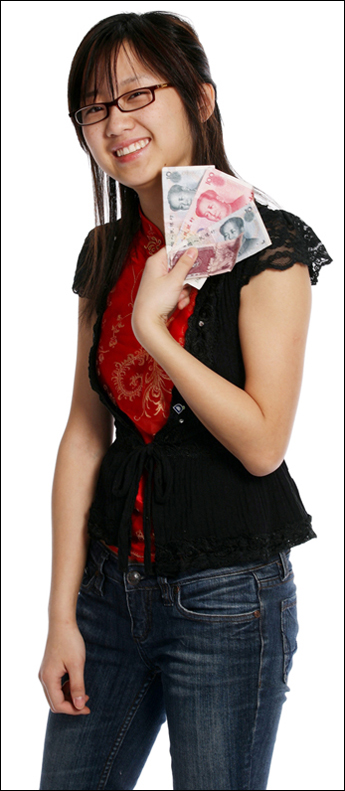 When Kaidi Liu first came to the United States from Shanghai, China, she hated it.
Liu was born in China, but her parents came to the United States when she was only a baby. They couldn't afford to bring her with them, so she grew up with her grandparents.
At age 13 she came to the United States and joined her parents in Naperville, Ill. Liu struggled with the new language. She remembers crying because it took her five hours to translate and understand a five-page reading. "I was depressed for half a year," she says.
Despite her struggles, Liu pushed herself academically. Then the summer before senior year in high school, she worked as a lab assistant at the Feinberg School of Medicine, and Liu knew that she was headed to Northwestern.
Now a senior economics and biological sciences major, Liu wants to go into business and eventually work on the management side of health care. She is currently a research assistant for Kellogg School of Management doctoral candidate Maxim Sytch for his dissertation regarding patent infringement litigation in biomedical companies while also interning part time at Deloitte, a consulting firm. She is also the vice president of international exchange for the Northwestern chapter of AIESEC, an acronym for the French Association Internationale des Étudiants en Sciences Économiques et Commerciales, a cultural and professional exchange organization that sends U.S. students around the world for volunteer or work experiences while also helping those placed in the United States adjust to their new environment.
The summer after freshman year, Liu returned to Shanghai for the first time in four years.
"It was so vibrant and lively," she says. "I decided I wanted to go back to China, and the best way to do that was to use my Chinese and go the business route."
The summer after sophomore year she went back to China on Northwestern's Emerging Legal and Economic Structures program at Tsinghua University, her dream school while she was a student in China. While there she competed in a speech competition against students from some of the top U.S. universities. Placed in the Chinese-heritage division, Liu took home first place with her speech on how much she loved Shanghai.
"In Shanghai, you see regular people, people walking around in their pajamas. It's not just businessmen or tourists, like in Chicago" Liu says. "There are skyscrapers next to hundred-year-old houses. It's a lot more personable. I like the energy and chaos. It's dynamic, crowded and not as organized or sophisticated as many U.S. cities."
As much as Liu loves living in the United States now, she can't wait to go back to China. She is currently writing her thesis on China's "one-child" policy and its effects on China's future pension solvency, and she will be working at Deloitte once she graduates with the option of transferring to China in three years.
— Steph Yiu (J08)
Photo by Andrew Campbell