---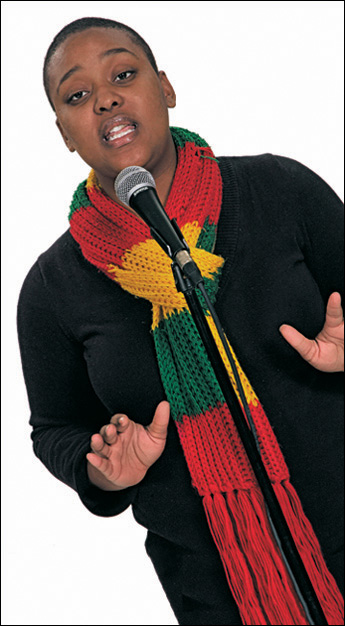 When Niema Jordan receives her diploma at Northwestern's 2008 Commencement ceremony she will become the first in her family to graduate from college.
Jordan, who came to Northwestern from inner-city Oakland, Calif., says she succeeded without ever having to disavow her background, compromise her values or blend in to the crowd.
"The school district I came from is horrible," says Jordan, a magazine journalism and African American studies double major. "I was able to come out of that and come to Northwestern … and I didn't lose any pieces of who I was, or try to deny my roots or assimilate in any way. ... I did it as me and I made it."
As first vice president of the Northwestern chapter of Delta Sigma Theta Sorority, a historically African American Greek organization, Jordan oversaw several community service programs, including Books and Breakfast, a tutoring program at Evanston's Dewey Elementary School.
Jordan's struggle to preserve her strong sense of self and her commitment to social responsibility are central themes on a CD of spoken poetry, called Memoirs and Mixtapes, which she developed during senior year. In the fall she plans to release a book of poetry and short stories, tentatively with the same name. She released her first spoken word CD, Based on a True Story, during her sophomore year.
Highly involved in the arts at Northwestern, Jordan served as executive editor for the quarterly literary magazine Voice and Vision and performed in slam poetry events, poetry-reading performances with a hip-hop influence.
She also co-wrote and co-directed The Purging, a stage production for the African American Theatre Ensemble. The choreopoem, a staged work of poetry that includes music and dance, focuses on the experiences of college women as they find hope within themselves.
After graduation, Jordan will move to New York City to work in magazine editing. Her ultimate goal is to start a socially conscious multimedia company committed to promoting media access for people of all ethnicities.
— Lauren Price (J08)
Photo by Bill Arsenault