---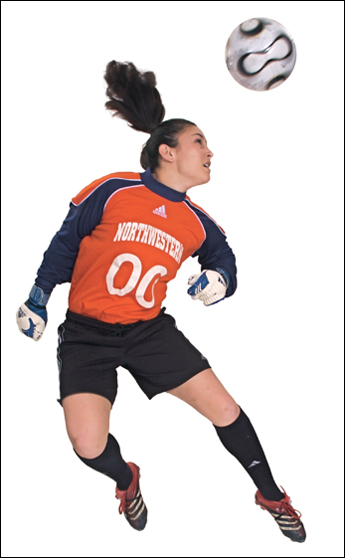 Lauren Johnston spent a successful college soccer career preventing opponents from scoring. With the rest of her life ahead of her, Johnston is now the one helping others pursue their goals.
This summer Johnston hopes to travel to South Africa with fellow volunteers from Student Movement for Real Change, an organization she raised funds for for when it started at her high school in Denver.
Now SMRC has expanded with more than 30 chapters across the country, including the one that Johnston founded at Northwestern, with college students helping other students around the world. Over the years, volunteers have provided AIDS education and computer training and even helped fund and oversee the development of a water pipeline in southeastern Kenya.
Johnston's project in South Africa includes building libraries and painting classrooms. The main focus, though, is constructing two multipurpose sports fields in the impoverished rural Manyeleti community of the Mpumalanga region, two hours east of Johannesburg.
"It will be a beacon of hope for people," Johnston says of the sports complex. "It'll be a place for people to go and just enjoy themselves without worrying about daily life for 90 minutes."
As one of the only members of SMRC with an athletic background, Johnston wanted to bring her love of soccer to her work in South Africa. Over the past year, Johnston and her Wildcat teammates held free soccer clinics in the Chicago area and at Northwestern's Lakeside Field, asking participants to donate to the charitable fund. The team raised nearly $6,000 for the fields.
"Soccer is a vehicle for change," Johnston says. "It's something everyone can relate to. I think it's something that can bring people together."
— Ryan Morton (J08)
Photo by Bill Aresenault