Add or Update Emergency Contacts
Add or Update Emergency Contacts
Step 1
Navigate to the CAESAR login page and login using your NetID and password.
Step 2
Click on the Profile tile displayed towards the top left of your student homepage.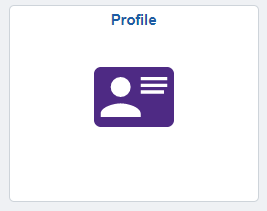 Step 3
Click on the Emergency Contacts link displayed on the left-hand menu of your student homepage.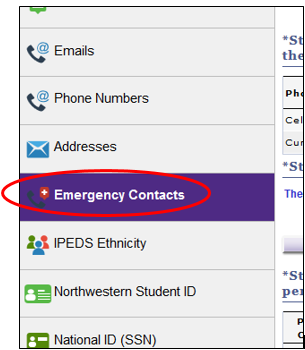 Step 4
For most students, emergency contacts can be added under Step 3:
If you have not yet provided an emergency contact, only the Add Emergency Contacts button will be displayed.

To update an existing emergency contact, select the Edit button.  From here you can add, update, or delete your emergency contact(s).

Step 5
After entering a contact name, relationship, address, and phone.  Click the Save button.