Add or Update Address
Note: If you are an incoming undergraduate student and you would like to update your address or phone number, please contact the Office of Undergraduate Admissions.
All other students, please follow the instructions below.
Step 1
Navigate to the CAESAR login page and login using your NetID and password.
Step 2
Click on the Profile tile displayed towards the top left of your student homepage.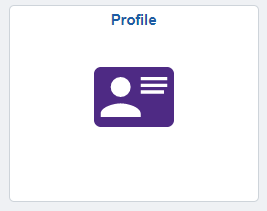 Step 3
Click on the Addresses link displayed on the left-hand menu of your student homepage.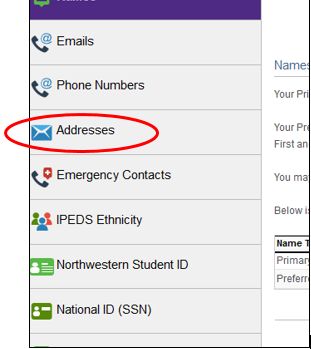 Step 4
Once the Addresses page appears:
To add a new address type (current, permanent, billing, etc.), click on the Add a New Address button

To edit an address you have already specified, click the Edit icon next to the address you would like to edit/change.

Step 5
Once you have added or edited your address, select the OK button.
Step 6
Place a checkmark in the checkbox of the Address Type you are adding or changing.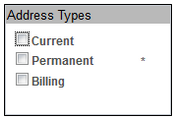 Step 7
Select the Save button to save your modifications.