Viewing Undergrad WebNow documents
Viewing Undergraduate WebNow documents
CAESAR links to imaged documents in WebNow/ImageNow (also known as Perceptive Content) are available only to the Undergraduate school advisers. If you do not see the link in CAESAR, contact your school administration to find out why your access is set the way it is.
Java software must be installed on your computer to use WebNow. As of fall 2018 the only two browsers supporting Java are:

Internet Explorer for Windows
Safari for Mac OS version 11 or lower

Safari 12 does NOT support Java
If you have trouble accessing the login page for WebNow after following the directions below, try the following:

Go to the Java site and download the newest version of Java for Windows. Chrome, Firefox, and MS Edge do NOT support Java and Safari 12 does NOT support Java.
Add the WebNow URL to the "Exception Site List" in your Java Control panel: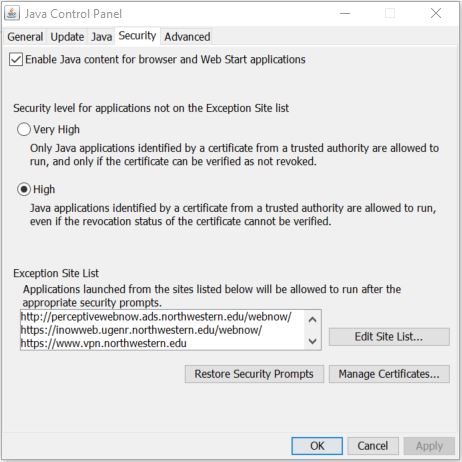 If you are using a Mac with the newest version of Safari--Safari 12--then try installing Firefox ESR on your machine.

Be sure to go to Preferences, in Firefox ESR, and select "Never check for updates (not recommended: security risk)" via "Advanced." While it is not a recommended security setting, it will ensure WebNow continues to work in this browser.
Step 1
Login to CAESAR using your NetID and password. If your default view in CAESAR is your Student home page, first select the Instructor/Advisor home page by clicking on the triangle at the top of the page.
Click the My Advisees tile on your home page.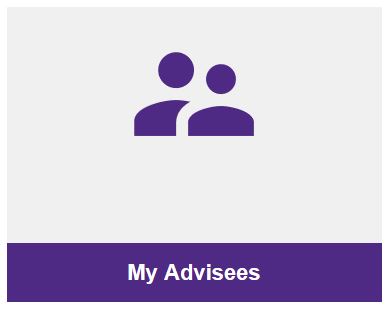 Step 2
On the My Advisees page, enter the Student ID or Last Name and First Name of the advisee. Click Search.

Step 3
Click View WebNow Docs in the row of the student for whom you need to view WebNow documents.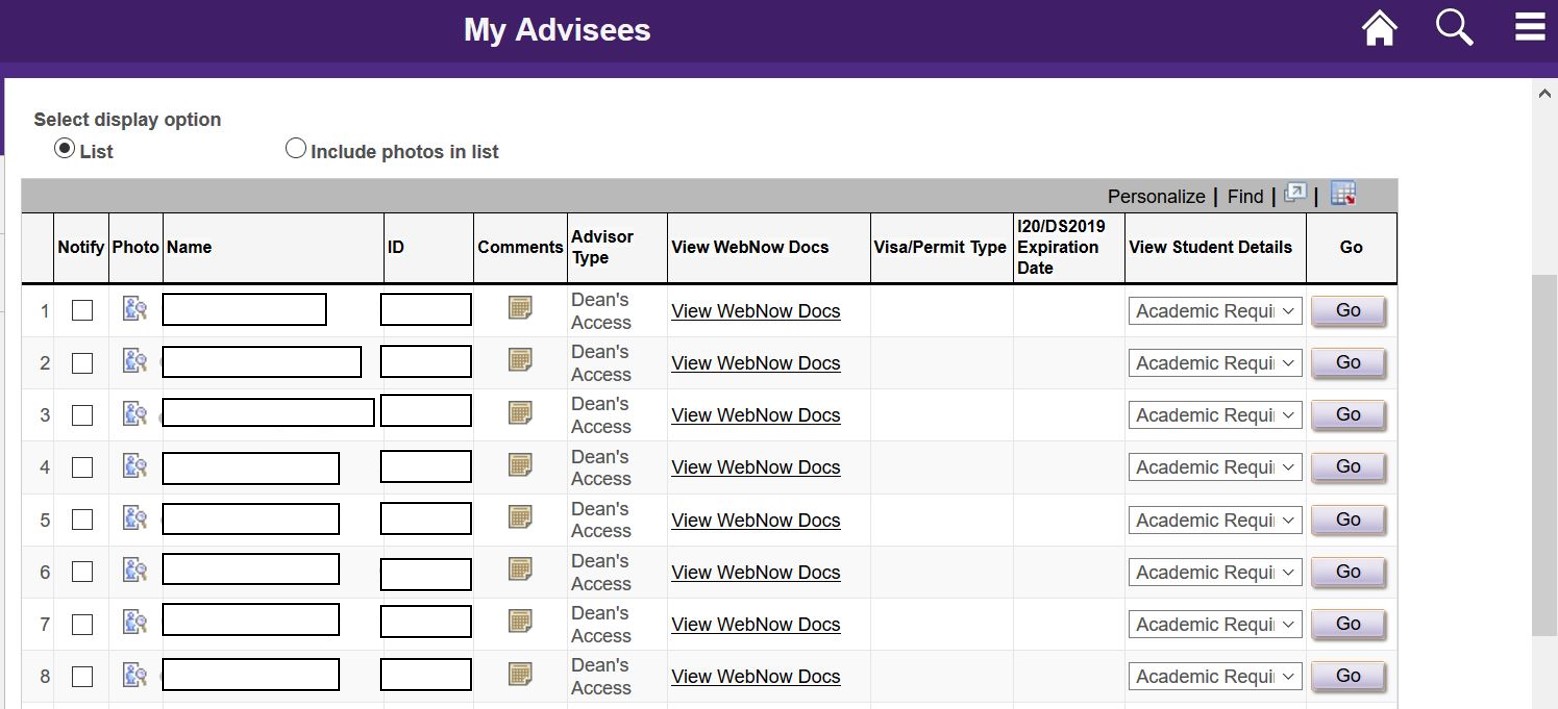 Step 4
A new tab or window should open in your browser, and you should be prompted to login to WebNow. Use your NetID and password.
Recall that you MUST use Internet Explorer or Safari and have the newest version of Java installed in order to see the WebNow login page.
To ensure account security, sign out and quit your browser when you finish.